Begadi 4x32 Rail Equipped Gun Scope
OptimusPrime
08 Jan 2022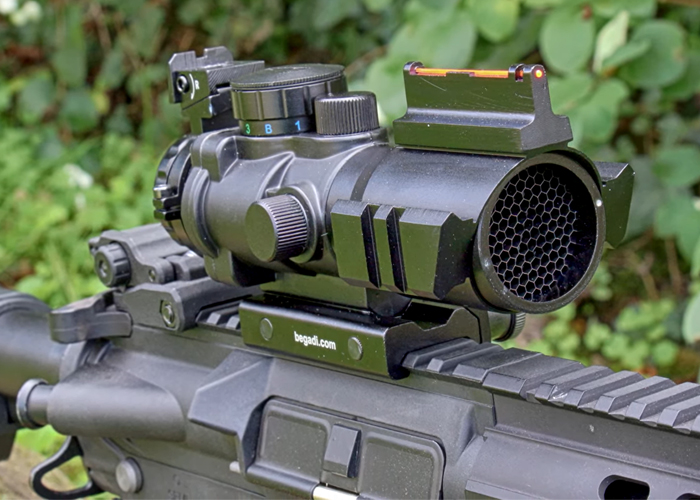 Golgy reviews the Begadi 4x32 Scope with rails and it is an affordable one given its features. Description is from Begadi... "Compact target sight with a fixed quadruple magnification and illuminated reticle (red, green, blue with 3 brightness levels each).
An open sight (rear sight / front sight) with a light collector is also available for short distances.
Additional accessories can be attached to the 21mm rails on the side.
Technical data:
Magnification: 4x
Length: 151cm
Height: 72mm
Weight: approx. 464g
Surface: matt black
Assembly: Picatinny (21-22mm)
Battery: CR2032 (included)
Recommended eye relief: 3-4cm
Special features:
full and precise setting options for the scope
switchable illuminated reticle
3 brightness levels per lighting color
fixed 4x magnification of the scope
stable assembly
shockproof
no special care required (please clean the glasses with a microfiber cloth or similar)
2x 21mm rails on the scope for attaching additional accessories
rear sight and front sight for short distances (with light collector)
Killflash made of aluminum, to protect the optics (can be removed)"