BB2K Airsoft Review: GBLS DAS GDR-15
OptimusPrime
05 Jun 2019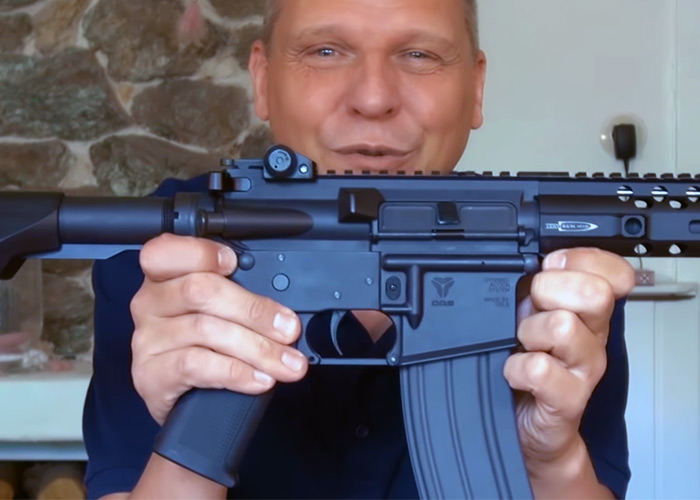 Bruce of BB2K Airsoft gets his hands on one the priciest AEGs in the market today, the DAS GDR-15 from GBLS. Is it worth your hard earned money? Find out in this video (done in German)... "The GDR-15 from GBLS is no ordinary electric airsoft. The Dynamic Action System (D.A.S.) promises the airsoft player authentic handling and a recoil like a GBB.
Proud 1,900 euros are announced! The Airsoft is processed extremely high quality and comes with 6061 aluminum body, steel Internals and Cerakote coating. It is rounded off with PTS Centurion Arms M-Lok Handguard, PTS Syndicate Stock and PTS Enhanced Polymer Grip (EPG).
AEGs have massive advantages over GBBs in terms of playability, constant performance, temperature independent, magazine prices / capacity and vulnerability. Gasblowback rifles, however, give the airsoft player realistic handling, a noticeable recoil and a great sound.
The GBLS GDR-15 combines all the advantages of AEG and GBB. But is it really worth this high price? I hope you can make your own picture after the review."