ASG Licensed CZ75 Shell Ejecting Pistol
OptimusPrime
28 Oct 2013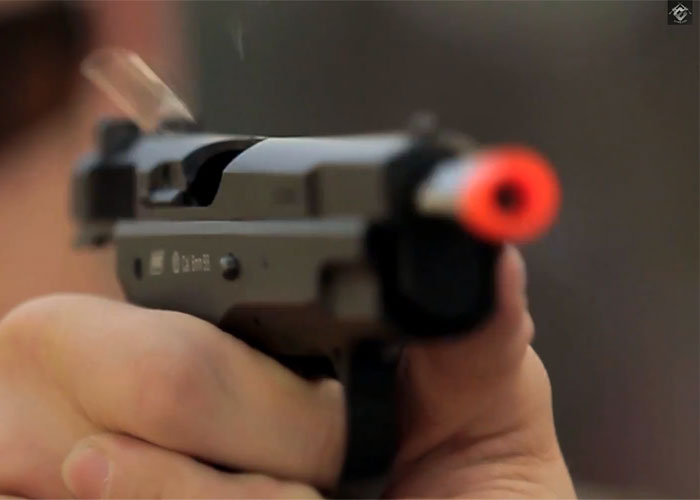 We're back to more product presentations from Matt and he starts with the CZ75 Shell Ejecting Gas Blowback Pistol licensed by ASG and OEM by Marushin... "Searching for maximum realism? The ASG CZ75 features realistic shell loading, gas blowback, and shell ejection! A perfect weapon for collectors, movie makers and war-gamers. This Pistol is not so much a gaming gun because of it's low capacity and the fact that you'll probably want to pick up the shells after you fire, but it is nevertheless a most-popular collector item of all time because of it's built-in realism and built-quality.
Weight: 600g
Length: 210mm
Muzzle Velocity: 230~280 FPS
Magazine: 8+1 Rounds
Caliber: 6mm Airsoft bb
Manufacture: Marushin (Japan) ASG (Denmark / USA)
System: Semi-Automatic, Self Loading, Gas Blowback.
Gas: Green Gas / Propane Adapter
Package Includes: CZ75 Pistol, Set of shells, Magazine, BBs and Manual"