ASG Armalite M4 Carbine AEG At Airsoft Atlanta
OptimusPrime
26 Nov 2021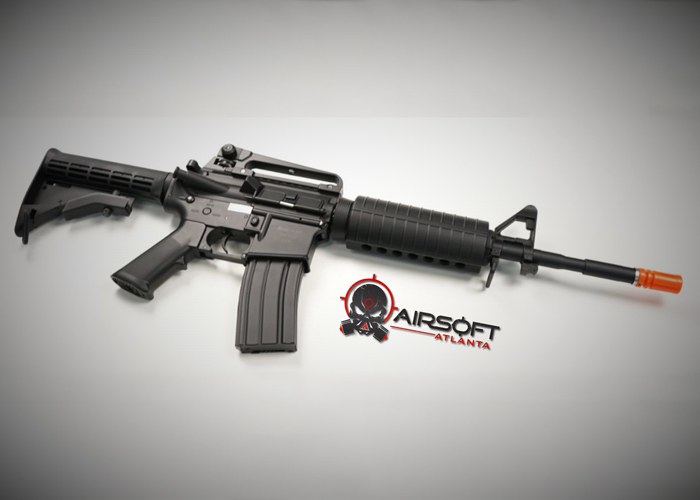 Affordable ASG Armalite M4 Carbine in stock at Airsoft Atlanta... "ASG Armalite M15A4 M4 Carbine AEG sportline edition.  This is the standard carbine handguard edition with top rail (detachable handle on top). Full licensed Armalite logos on airsoft receiver.  Full metal gearbox with nylon fiber reinforced lower and upper receiver,, and combo that includes the starter battery and charger.  This is a great starter gun setup for all players.
This is your standard M4 airsoft carbine AEG.  Very nice and full scale.
FPS 330 w/.20g BBs
8.4v mini-pack battery and charger are included.  Can use additional 9.6v 1600 nun-chuck style (tight fit) or 7.4v LiPo nun-chuck or smaller stick type batteries in its rear stock.  7.4v Lipo/Li-ion recommended.  Other types may fit inside as well.  Just not really long sticks or large packs.
Full ASG direct warranty for 9 months"