Airsoft.nu MOA 2019: HFC Airsoft
OptimusPrime
17 Jan 2020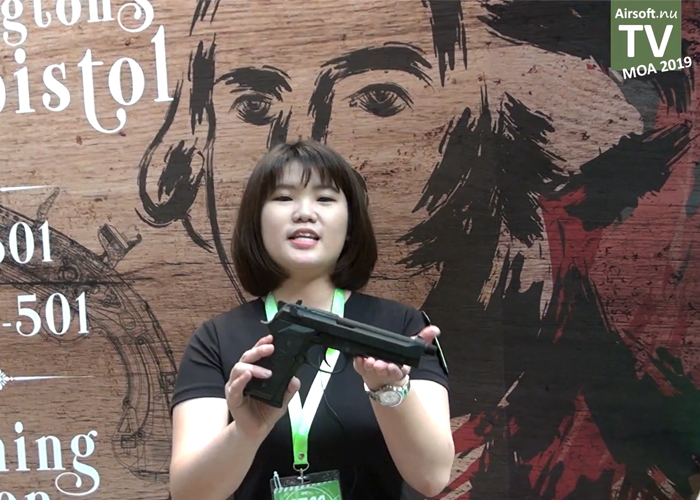 The Airsoft.nu crew also visited the HFC Airsoft booth at the MOA Exhibitio 2019 and they got Cindy to tell what they company will be offering in 2020... "The airsoft manufacturer HFC from Taiwan had a booth at the airsoft exhibition MOA 2019 in Taiwan and showed some of their new and upcoming products.
Recently they released the flintlock pistol Italian Flintlock 1031/L and at this exhibition they showed a prototype (3D printed) of the George Washington's flintlock pistol [HG-501/HGC-501] and they expect to show a more final product at IWA in March 2020. Full metal and plastic parts instead of real wood.
Two other pistols (several variants) they will release soon are the M92FS lookalike pistols HG-194/HGA-194/HGA-194/HCA-194 (vintage) and HG-198/HGC-198/HGA-198/HCA-198. Those are expected to be released in March 2020. Metal body.
HG = gas powered and semi auto
HGA = gas powered and full auto
HCA = CO2 powered and semi
HGC = CO2 powered and full auto"