Airsoftjunkiez: H&K MP5 Limited Edition AEG
OptimusPrime
25 Nov 2021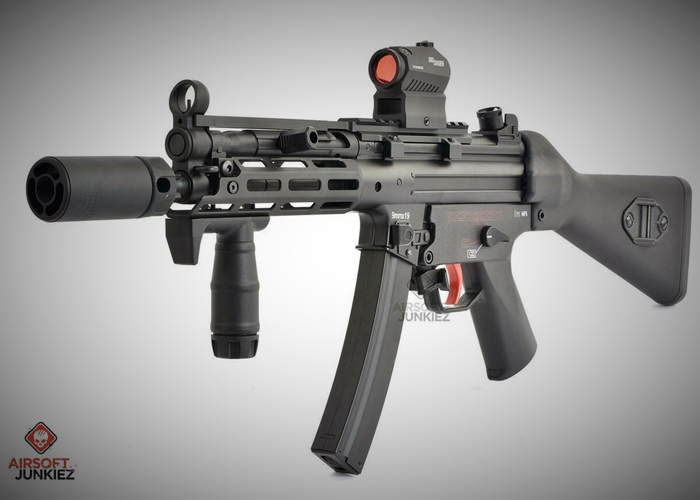 Airsoftjunkiez announce the availability of the H&K MP5 Limited Edition AEG from Elite Force... "High speed and low drag- Limited Edition Elite Force HK MP5 is legit first-class AEG performance. All metal upper and lower with the A4 style stock is complete with a full metal reinforced gearbox. Topping the list of features from here is the claw mount Picatinny optics rail followed closely by the oversized ambidextrous charging handle matched in form and function by the enhanced ergonomic charging handle. A red metal trigger blade catches the eye well, and feels great to the trigger finger. This MP5 accepts Elite Force MP5 magazines and other common MP5 upgrades. This MP5 is an officially licensed Heckler & Koch replica available exclusively through agreement with Elite Force Airsoft. Umarex holds the worldwide exclusive HK-Trademark and exterior design copy license for use with this product, granted by Heckler & Koch GmBH.
Limited Edition (600 Pieces)
Metal Upper
Optics Ready
CNC Aluminum M-Lok Rail System
Vertical Grip Included
Ambidextrous Mag Release
Quick Change Spring Gearbox
High Torque Motor
**accessories not included"