Airsoft Atlanta's Action Army AAP-01 Full-Auto GBB Review
OptimusPrime
02 Mar 2021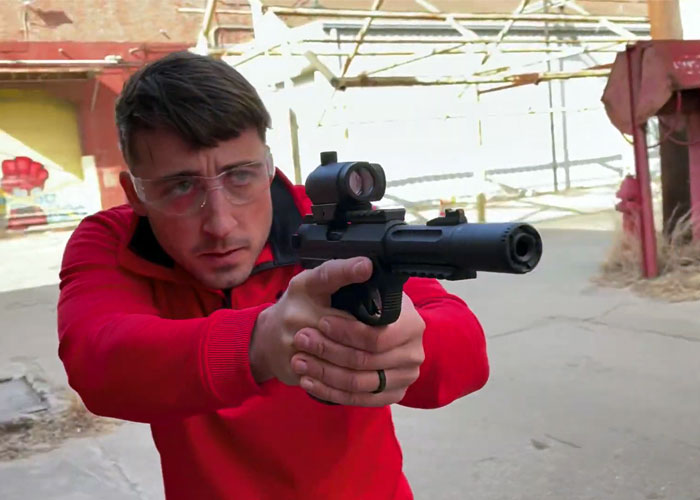 The Action Army AAP-01 GBB Pistol is available at Airsoft Atlanta, and they check it out if it good some full-auto GBB satisfaction for their customers... "The AAP-01 Assassin is the first gas blowback airsoft pistol from Action Army Company. Renowned in the airsoft community for their upgrade parts, Action Army has expanded their product line into the gas blowback pistol market. Powered by green gas, the AAP-01 is capable of both semi-auto and full auto firing modes by flipping the fire selector on the underside of the bolt carrier. All of the controls such as the magazine catch, safety, and slide catch are either ambidextrous or reversible, making the pistol friendly for right-handed or left-handed users. Included with the pistol are two optional accessory rails for above the receiver and below the barrel for the installation of sights or lights/lasers if desired. The barrel is 14mm CCW threaded outer barrel out of the box.
Popular accessories include the UVT Tracer Unit from G&G for a barrel flush mount on its front. Top rail reflex sight and under rail pistol flashlights. You can go crazy and get the AW Customs drum magazine and HPA tap it as well. Probably the best speedsoft pistol besides the Hi-Capa (speedqb).
A completely new and original design externally, the AAP-01 still retains many internal cross-compatibility with current gas pistols. The fully adjustable hop-up and bucking are standard TM pattern, and the magazine is based on G-series pistol designs. In addition to its own 22-round magazine, the AAP-01 is also compatible with G-series magazines from KJW, WE, and VFC, or any other magazine with the same specifications. Includes optional metal rails that are easy to install.
9 inches long
129mm Inner Barrel"