Airsoft Atlanta: Wolverine STORM Category 5 HPA OnTank Regulator
OptimusPrime
21 Dec 2022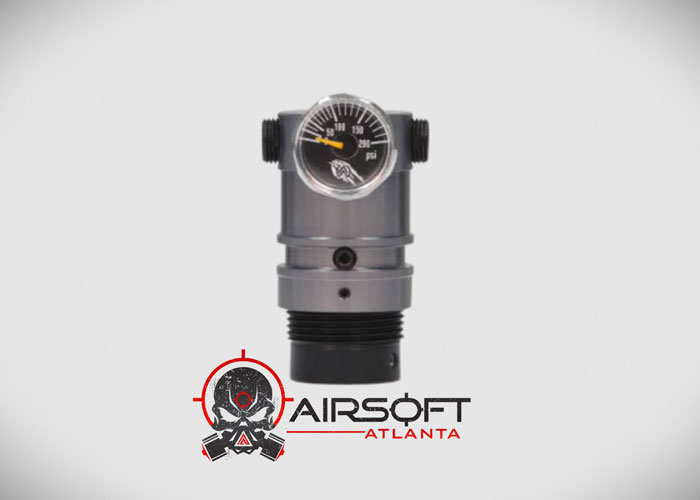 The on tank regulator from Wolverine Airsoft, the STORM Category 5 HPA OnTank Regulator is available to order from Airsoft Atlanta... "The Wolverine STORM Category 5 is the next evolution of the STORM regulator, the original dedicated airsoft regulator. The Category 5 is optimized for reliably fast, adaptable, and consistent performance across the entire pressure range needed for HPA products.
With ultra-fast recharge rate at both high and low pressures, the STORM Category 5 regulator is the perfect regulator for an HPA setup. It is extremely low-profile with its new 2017 redesign.  The Storm is also very low profile in its design, so you can run around with less weight and bulk than other regulators. Easy to adjust and plug-and-play ready!
See drop-down options for regulator color and optional air hose line (36 inch).  The air line hose is required unless you already own one.
*The Storm works with both SLP and non-SLP tanks (paintball tanks with 800 PSI are good to use!). The tank doesn't really make a difference with this regulator.
Pressure Range: 60-180psi
36% larger piston area than the classic STORM with faster refresh rate
2 fewer sealing surfaces than the classic STORM
12% shorter than the classic STORM
Simplified zip-tie tournament lock"