Airsoft Atlanta: TTI AAP-01 PCC Carbine Kit Installation
OptimusPrime
14 Apr 2022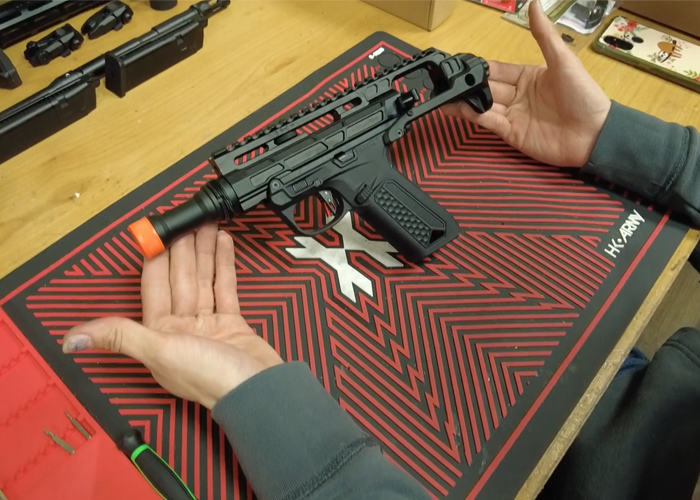 Available now at their store, Airsoft Atlanta shows how to install the TTI AAP-01 PCC Carbine Kit in this 2-part video courtesy of Romeo Airsoft... "AAP Airsoft Pistol Caliber Carbine PCC kit for the AAP-01 Assassin from Action Army! This kit allows you to install AR style buffer tubes, stocks, outer barrels, barrel nuts and rail systems! The Kit comes with the metal upper receiver replacement, the AR stock adapter and a short outer barrel. It does NOT come with a rail system, barrel nut, buffer tube or stock. You must provide these items from another gun or purchased separately. This allows you to customize it to your preferred specifications for barrel length, rail system type and buffer/stock type. Some modification may be required to fit your preferred buffers or stocks. More info TBA once we build more guns with this platform system. We must say this is a really awesome kit for AAP users (we are huge fans!).
Comes in either FDE tan or Black colors. Made of metal and is CNC precision made. Also comes with some screws and other mounting parts.
The barrel, rail system, buffer tube, stock, red dot sight or any other accessories/components on the model used for pictures are NOT included; this is just one example of the many potential variations you can build with this kit. Very versatile kit for a myriad of customizations!"