Agilite Gear AG Mag Pouches
OptimusPrime
03 Dec 2021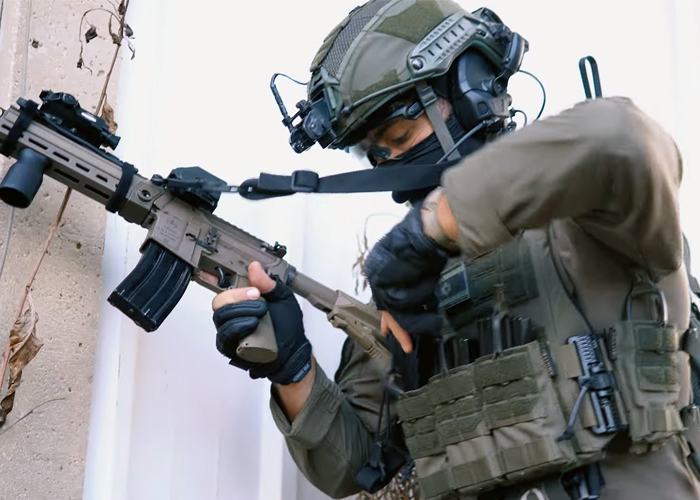 Agilite present their AG Mag Pouches, which are jumpable pouches that they claim to be not annoying to use as compared to similar products in the market... "Agilite AG Mag Pouches are bungee retention pouches that allow you to draw or reindex magazines easily and quickly with just one hand and without bungee retention tabs getting in your way.
Bungee retention mag pouches have been in service for over a decade due to how well they retain mags. but they have an inherent, annoying flaw. They make removing or returning a mag a clumsy, two-handed, two motion process because the magazine snags on the bungee tabs. This is especially problematic on "tac reloads".
AG pouches solve this age-old problem and go from HALO jump-level retention to safety off, mag draw, mag re-index and back without ever removing your dominant hand from your weapon.
We don't believe in ever taking both hands off your weapon in a firefight because we come from a place where time off-target and off-weapon when the bullets are flying can easily cost you your life. Sometimes you can't spare that time to re-engage because snagging causes you to look down or remove your second hand from your weapon.
AG pouches use a proprietary combination of purposely-built polymer pull tabs and several stiffened materials that work together to give you the retention level of closed-top pouches but the quick-draw, snag-free capability of open-topped pouches.
Your gear needs to enable you and allow you to focus on the threat- it shouldn't impede or annoy you.
The custom-polymer pull tabs also allow both mechanical and friction grip to get the perfect grab, with or without gloves.
We don't believe in normal, just because we've always done something a certain way doesn't mean we can't re-think it and evolve it to give small but critical advantages that improve your performance, comfort and safety.
Whether you're defending your country at the tip of the spear or defending your family, AG pouches will give you an edge."