AAP-01 Adjustable Trigger Upgrade Tutorial
OptimusPrime
26 Jul 2021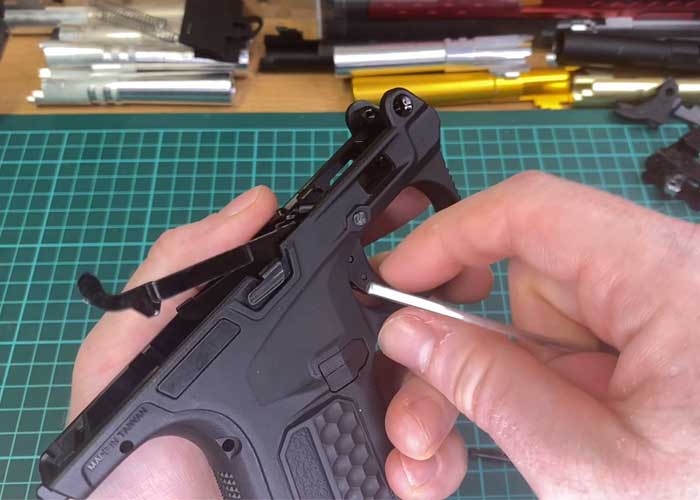 Gaosen Kinetics does a step-by-step tutorial in disseambling the trigger group of the Action Army AAP-01 Gas Blowback Pistol to do an upgrade... "This is a detailed step-by-step guide to installing an adjustable trigger into the Action Army AAP01 airsoft pistol replica. Installing an aftermarket adjustable trigger is one of the best upgrades you can do, since it can make your trigger pull very short and consistent, and greatly reduce the effect of human error on each shot, making you much more accurate than with a stock gun.
The basic steps are the same with any adjustable trigger, but this specific build uses the Titanium Tactical International Airsoft (TTI Airsoft) G-series trigger, which is one of the best adjustable triggers on the market right now.
Note that this isn't the *only* way of installing a trigger, and the specific steps can vary depending on method, but I find this way to be one of the fastest, easiest, most consistent, and most easy to explain.
This will also serve as a disassembly and reassembly guide for the lower of of the AAP01, for all parts except the hammer group, and the magazine catch."