10% Off On Grey Coloured Gear At Military 1st
OptimusPrime
16 Jun 2020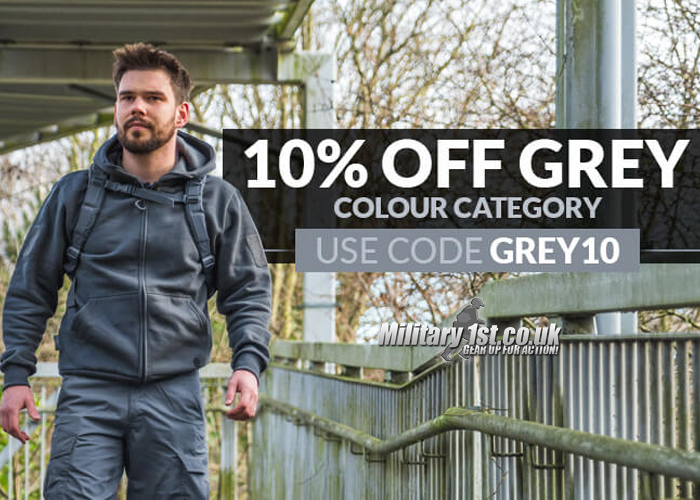 Grey is the new black at Military 1st as they take 10% off on grey gear at their online store. Don't forget to use the discount code they included in this news submission... "We offer 10% off all products in Grey colour category with Discount Code GREY10.
Discover and explore our collection of tactical clothing and accessories, military backpacks and camping equipment in more than 50 shades of grey, fill your basket and save when buying today.
Hurry up: this special offer ends 20 June 2020, midnight. It applies only to the Grey colour category and excludes already discounted items.
Enjoy free UK delivery and returns! Free shipping to the U.S., Ireland, and Australia. Fantastic rates for delivery across Europe."