The New GoPro Hero 8 Black Builds On The Hero 7 Black's Success
Logan
02 Oct 2019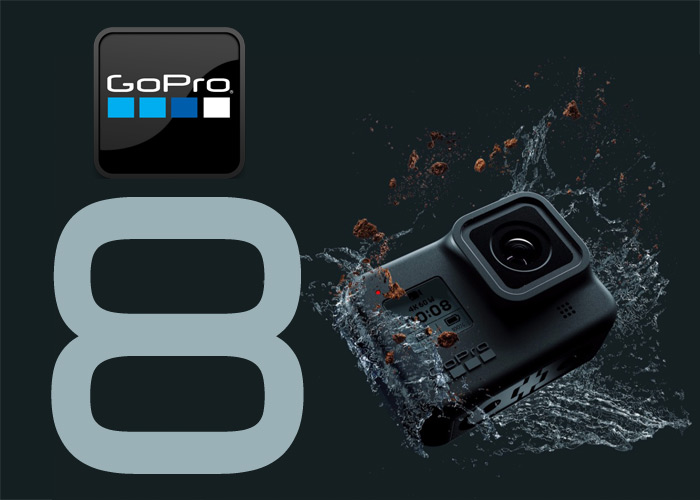 It's October and it's the time to the leader of action cameras, GoPro, to finally unveil their latest product offering, the GoPro Hero 8 Black. We posted some leaked images before and the reports are right on how the GoPro Hero 8 Black. The Hero 8 Black's features are basically improvements on the features of the Hero 7 Black, especially with the Hypersmooth 2.0, its image stabilization tech, but overall, there is nothing awe inspiring with its release. But these incremental improvements may want you to ditch your existing action camera, including the DJI's OSMO Action, in favor of the GoPro Hero 8 Black.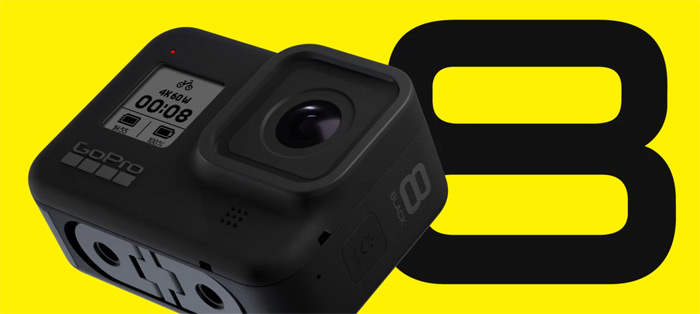 Hypersmooth 2 promises even better stabilization for your footage across all resolutions and all frame rates, including the slow-mo option.  It also includes a Boost option, but those who have reviewed the GoPro Hero 8 Black admonish to use this option sparingly. There is no 720p video resolution and thus, you have 1080p resolution as minimum, which means when you livestream you will be livestreaming in 1080p.  To do video capture, you can select presets to make it easier for you: Standard, Action, Cinematic, and Slo-Mo.
Audio capture is improved with the use of three mics and promises improved wind noise reduction. That should help you capture the sounds and voices better.
It also touts "Digital Lenses" to allow you to choose the best view you deem for your footage: Narrow, distortion-free Linear, Wide and SuperView. For those who have fallen in love with the Time Warp, version 2 will do it automatically for you but still give you control if you want to speed up or slow down. As for stills shots, photos are improved with the SuperPhoto + Improved HDR feature. What is new in Hero 8 Black is the LiveBurst that captures 1.5 seconds of 12MP (4K 4:3) footage.
You can finally say goodbye to the GoPro case. But how are you going to mount the Hero 8 Black with the existing accessories. The mounts are now built-in and are located at the bottom.  GoPro calls them "folding fingers" as they fold out when you want to use them. This then allows you to discard the case and you can readily access the door panels of the action camera. The glass over the lens is much stronger, using a 2mm-thick Gorilla Glass and it is no longer removable. If you have invested in filters with the older GoPros, you maybe are out of luck though the company says they are working on a solution.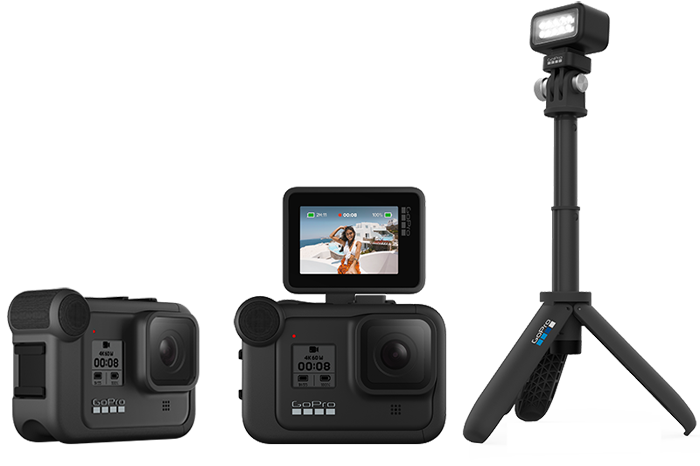 In what are called to be modules for the Hero 8 Black, GoPro calls them "Mods." For vloggers who rely on the use of the GoPro, especially airsoft vloggers on the field, these Mods give them tools such as the Media Mod that has shotgun-mic performance, 3.5mm mic and HDMI-out ports (there is no HDMI-out port in the Hero 8 Black itself), and two cold-shoe mount; Display Mod which is a  flip-up screen for framing your shot which gives you a bigger screen as compared to the front screen of the DJI OSMO Action; and the Light Mod which is an LED lighting with 200 lumens of brightness, allowing for better lighting in low light conditions. These "Mods" will be released in December 2019 and they will cost from US$50 to US$80.
The GoPro Hero 8 Black is waterproof down to 33 meters and can be controlled with the improved GoPro mobile app.  It will start shipping on the 15th of October and will cost Hero 8 Black – £379.99/$399.99.