The New FN 510 Tactical Is Packed With 22+1 Rounds Of 10mm Ammo
Gungho Cowboy
13 Jan 2023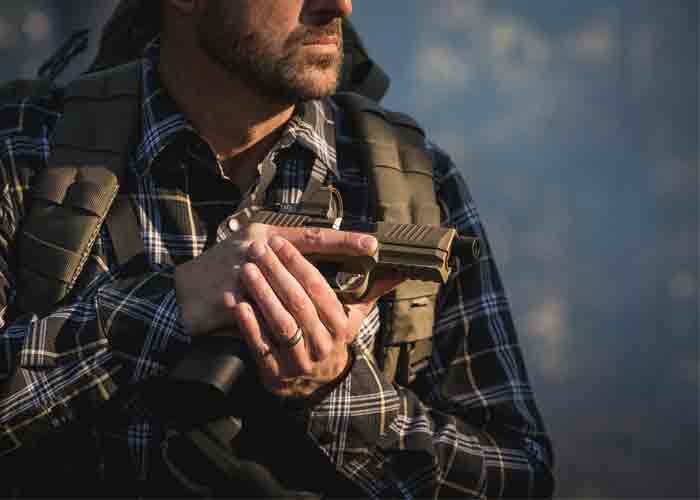 For a handgun using the 10mm round, FN Herstal just made the FN 510 Tactical 22+1 round magazine capacity to be an industry first.  That's already a lot of firepower than can be brought to bear on a target and together with the recently announced FN 545 Tactical are big bore pistols that will be on display at the SHOT Show 2023 next week:
Meet the most commanding defensive pistol ever imagined. The FN 510 Tactical carries 22+1 rounds of 10mm at the ready and can stop a bear in its tracks. But holding all the power and capacity doesn't matter if you can't put all those rounds on target, so it's made for pinpoint control – red-dot-ready, with a crisp trigger and unrivaled ergonomics.
Just like the FN 545 Tactical, the FN 510 Tactical is styled after the FN 509 which means it shares the features seen in the FN 509 family with the exception of having a different calibre. It features a polymer frame and the already standard feature of having interchangeable backstraps. It is also optics ready just like the new handguns being released in the market in recent years for more precise shooting. The company says it has crisp shooting and unrivaled ergonomics which allows for better target acquisition and shooting.
---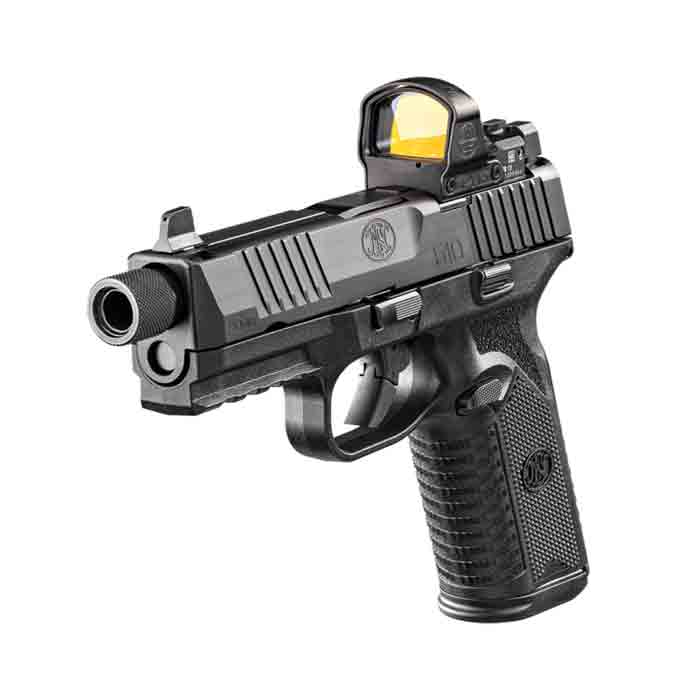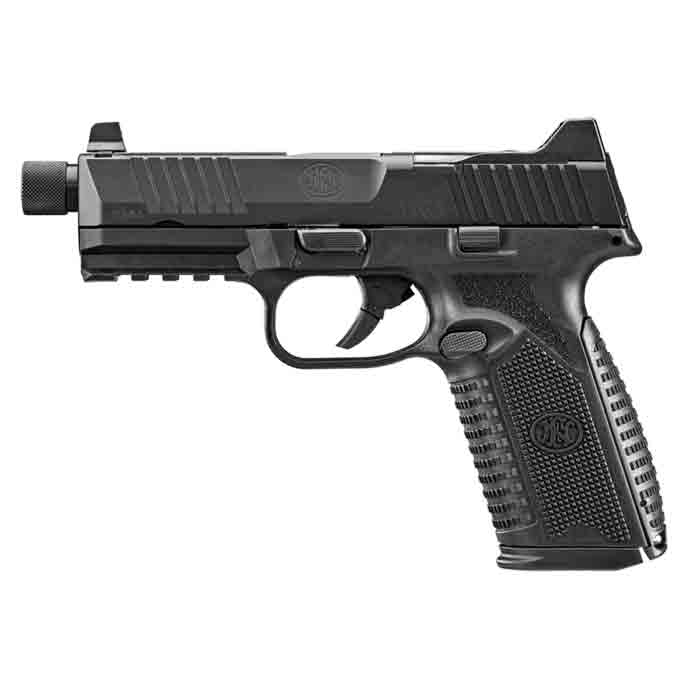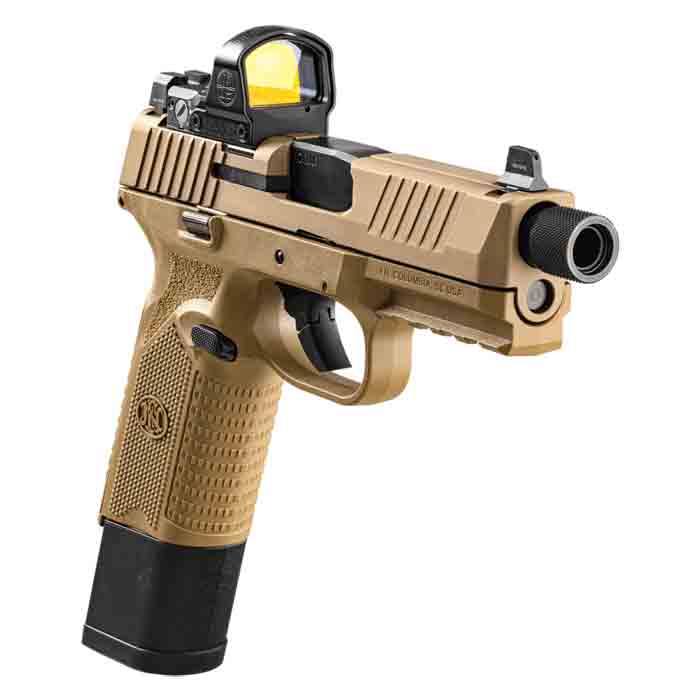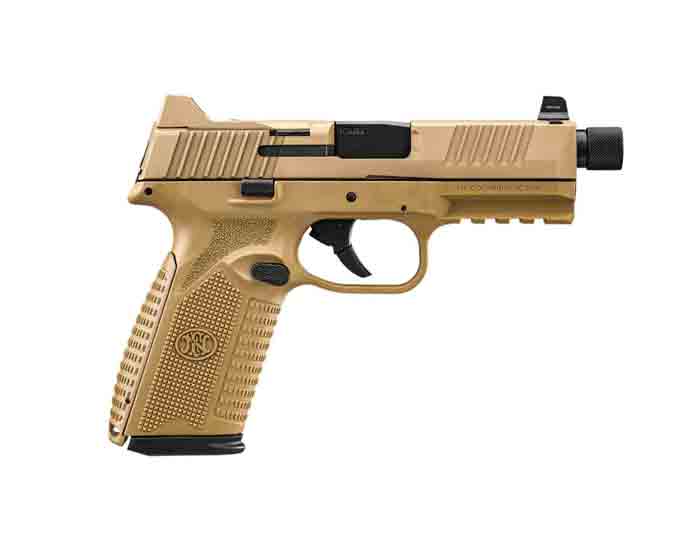 ---
The metal slide has front and rear cocking serrations as well as an empty chamber indicator and to co-witness with compatible MRD optics, it has tritium lamp dovetail sights. The hammer is 4.71" cold hammer-forged and is target crowned for accuracy. With the .578"x28, it is ready to accept compatible suppressors and compensators. To mount a weaponlight or laser aiming device, it comes with a MIL-STD-1913 under rail.
Operating the FN 510 Tactical , it has a fully ambidextrous slide stop lever and magazine release. With the interchangeable backstraps and enhanced grip frame, it gives better control and comfort for the shooter.
---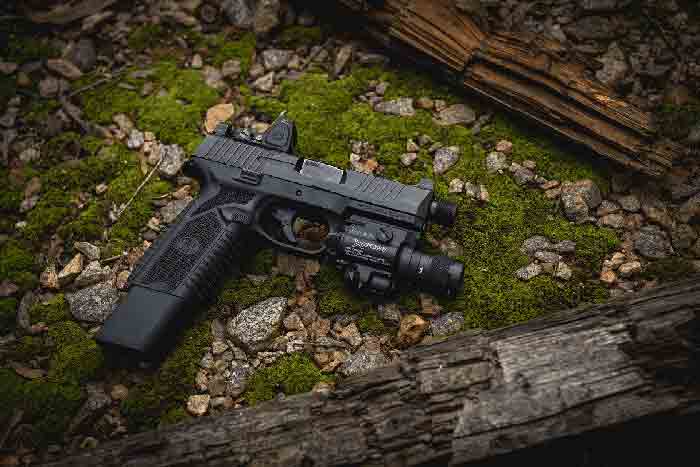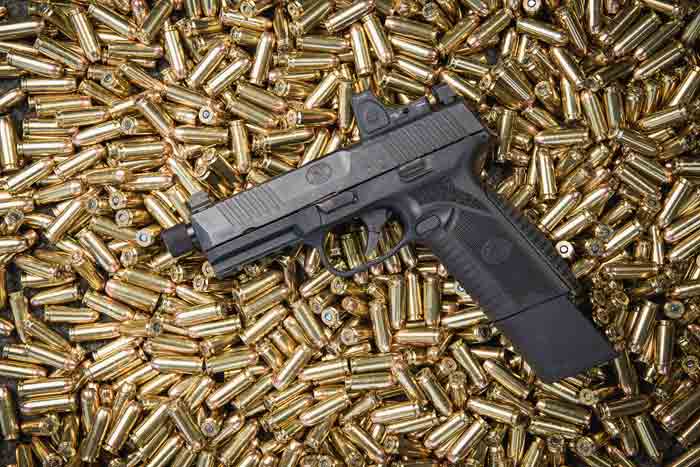 ---
When purchased the FN 510 Tactical comes with one 22-rd extended and one 15-rd flush fit magazine or two 10-round magazines, four MRD mounting plates, two interchangeable backstraps, owners manual, locking device, and a premium zippered case.
If you are visiting the SHOT Show 2023 next week, you can find the FN 510 Tactical, FN 545 Tactical and other firearms from FN America at the FN Booth (11860) from the 17th to the 20th of January in Las Vegas.