Netflix's Adaption Of "The Old Guard" To Stream On 10 July
Gungho Cowboy
08 Jul 2020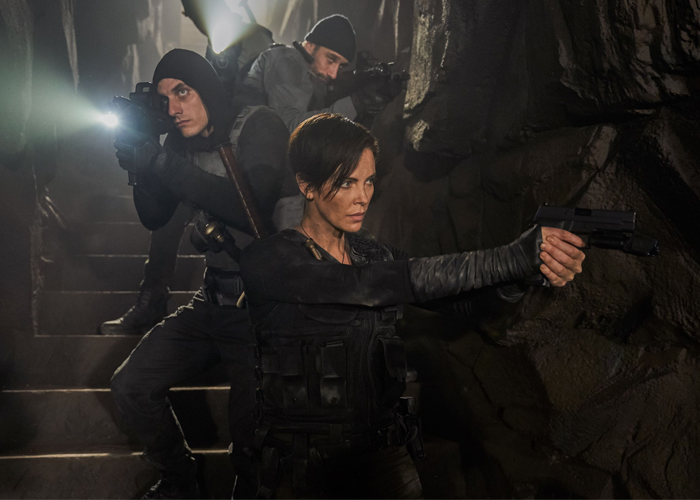 We won't be missing going to the cinemas this as some of the new movies are coming to our homes, apart from old movies and TV reruns. Netflix and Amazon are leading the pack of streaming services, announcing new productions and releasing recently completed projects. For comic book fans, Netflix is set to release their adaption of the "The Old Guard" starring Charlize Thero, KiKi Layne, and Marwan Kenzari.
"The Old Guard" is not a comic book published by the leading houses, Marvel and DC, but by Image Comics. Created by Greg Rucka and Leandro Fernandez, the story is about a group of immortal mercenaries led by Andromache the Scythian or Andy (played by Theron) who have kept their immortality a secret over centuries, avoiding relationships and are generally loners.
They are then joined by a new recruit, former U.S. Marine who realised that she can heal from her wounds. They have to fight a group that has become aware of their powers and want to replicate their powers in order to monetize on these.
Rights to the comic book was acquired by Skydance Media in 2017 in order to turn it into a film. Gina Prince-Bythewood of "Love and Basketball" came on board in 2018 as director and Netflix agreed to finance and get the worldwide rights to film.
This year, we are expecting some action movies with women in starring roles that were delayed from being released to the big screeb due to Covid-19 pandemic such as the "Wonder Woman 1984" and "Black Widow" coming from DC and Marvel respectively. This should be the first time that we get to watch in a big movie adaptation of a comic book with a woman as lead character published by Image Comics.
"The Old Guard" will be streaming on Netflix on the 10th of July 2020. Better check your subscription, otherwise you will have to renew or create a subscription to watch this.