NERF Unveils Fast Shooting, Fast Reloading & High Capacity Hyper Line
OptimusPrime
27 Feb 2021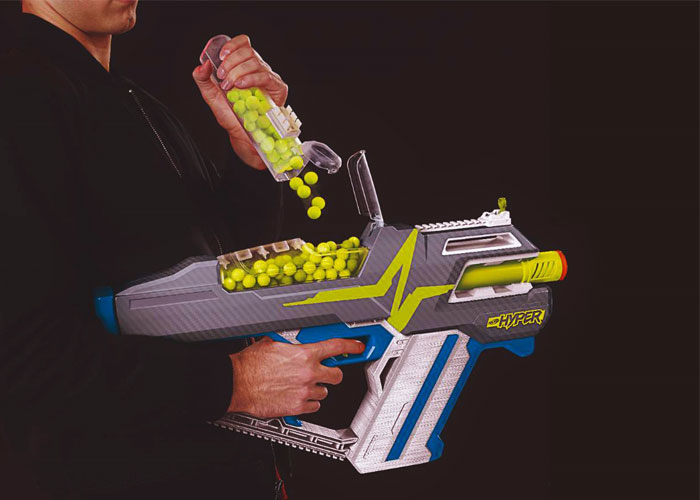 If you're going to your next Nerf Warfare at the office when the Covid-19 Pandemic restrictions get lifted, be prepared to hit hard and come out loaded for bear as you might be outgunned by your officemates if they come equipped with the latest in the NERF blaster line from Hasbro, the NERF Hyper.
The NERF Hyper high performance blasters shoot harder at 110fps can be reloaded quickly, and have higher capacity, so they can expend more projectiles before they need a fresh batch of ammo.
The Hyper rounds are smaller than the Rival rounds, thus allowing the Hyper blasters to be loaded with more rounds. With the new reload canisters, they can be loaded with 50 or 100 rounds quickly though you can load a maximum of 40 rounds in the smallest of the line, the Nerf Hyper Rush-40, which is a pistol-style blaster.
The more expensive NERF blasters such as Rival Nemesis, Perses, and Prometheus can have also be able to expend over 100 rounds but this is due to the hopper that can be mounted on them. What the Hyper line's feature is that you can load more rounds within the blasters without the need for a hopper. Thus, per volume, the Hyper line has a higher capacity.
To quickly load them, NERF players can get 50 or 100 round canisters. They can get a batch of these canisters to carry in a bandoleer or belt so they can have more rounds to carry in a battle. While 110fps is just a minor improvement of the 100fps achieved by the other NERF blasters, at least they can reach the opponent a bit faster.
---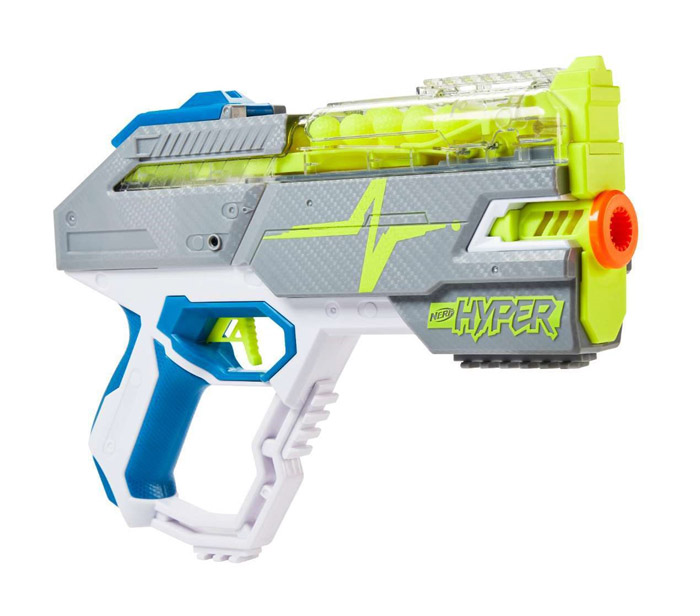 NERF Hyper Rush-40
---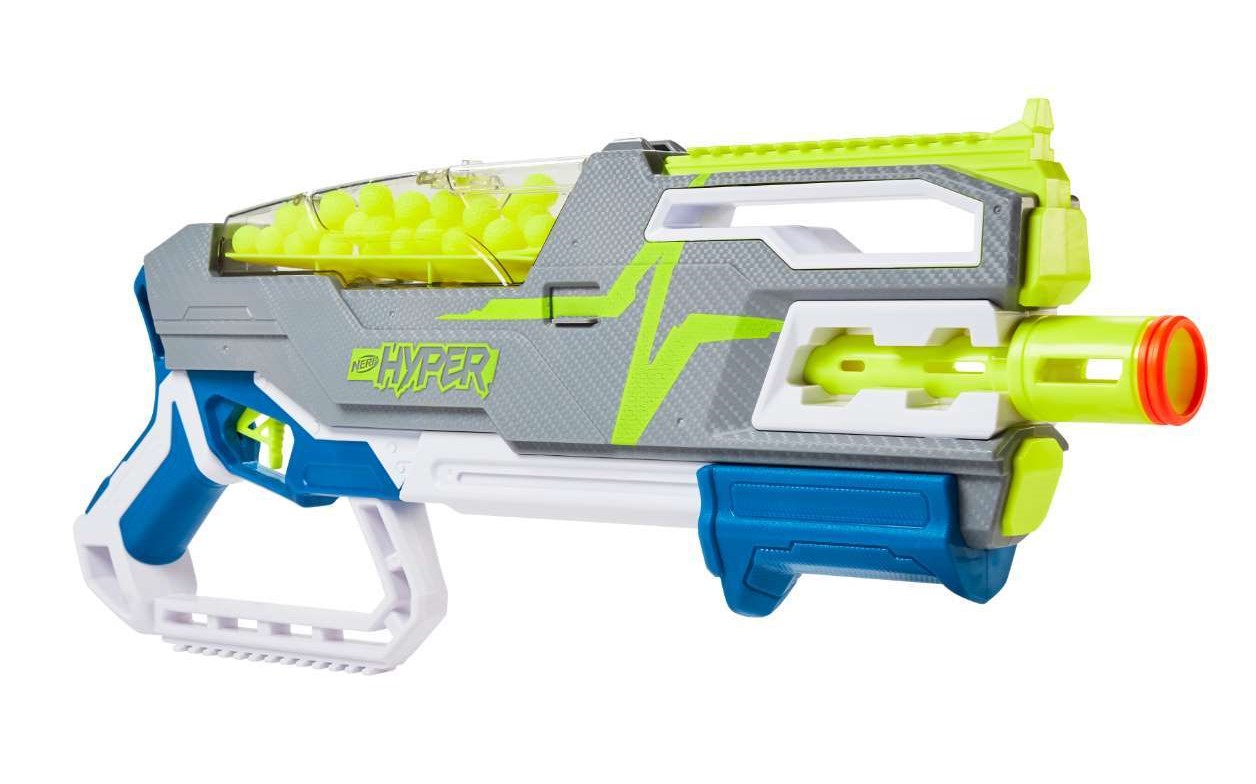 NERF Hyper Siege-50
---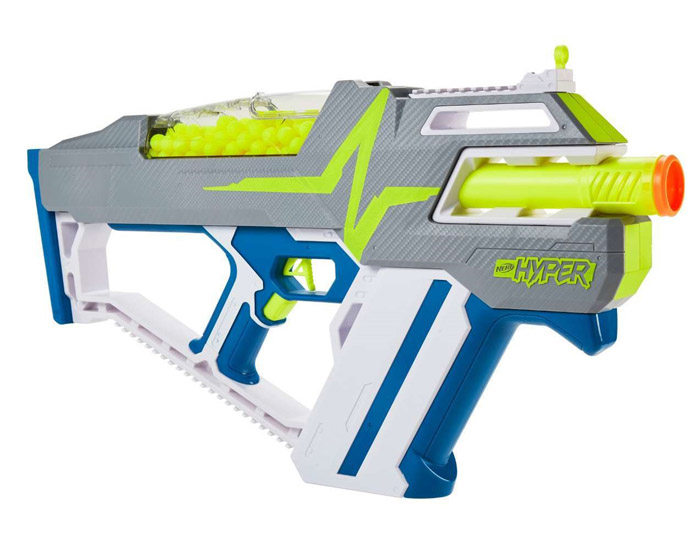 NERF Hyper Mach-100
---
Three Hyper Blasters are available to order: the NERF Hyper Rush-40 which will cost US$30 and is a single shot, single action blaster;  the pump action NERF Siege-50, which has a 50-round capacity and wil cost US$50; and the fully automatic NERF Mach-100 at US$70 which will help you dominate the office battlefield with 100 rounds at your disposal.
---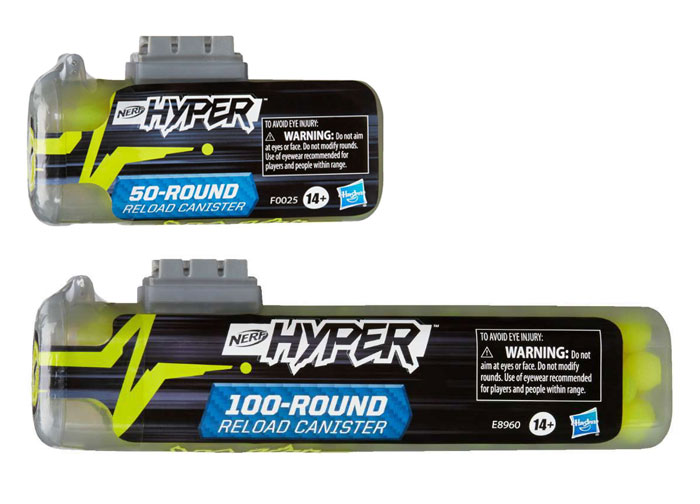 NERF Hyper 50-round & 100-round Cannisters
---
The refill 50 round and 100 round canisters are sold at US$12 and US$20 respectively.
And if you want something to dislodge someone hiding around the corner, you can grab another NERF blaster, the NERF Rival Curve Shot series. Get one these and pair it with the NERF Mach-100 and you will be hard to beat in the office.