The NB Tactical Ghost Series: Low Profile Face Protection
JP
25 Mar 2023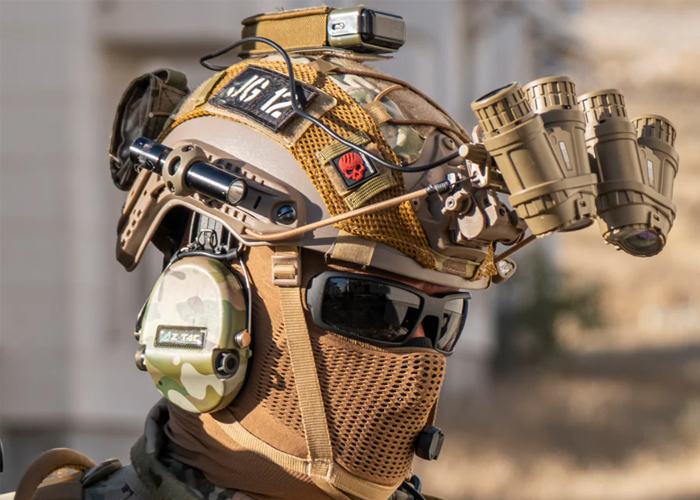 NB Tactical's Ghost Collection of high-quality airsoft gear was designed specifically with Milsim airsoft players in mind. The collection includes the Fortis V2 and Venom V3 masks, both designed for use with the Ghost Balaclava and Neck Gaiters. These masks provide players with low-profile maximum protection against high-impact shots.
"I've tried many different variations of mesh masks, PB masks, and inserts under balaclavas," said one customer who tested the masks, "and this is truly the answer. Moldable to your face and fits comfortably and securely under the balaclava, which breathes incredibly. I was hesitant at first due to the price, but now I'm so glad I ponied up for it! 10/10 would recommend."
---
NB Tactical's Ghost Mask Fortis V2 & Venom V3
The Ghost Mask Fortis V2 is a further development of NB Tacticals popular Light V2 and Heavy V2 series. While it offers the advantages of both, the new model has increased durability and a more ergonomic fit. This lightweight mask is made of a double-coated metal mesh and has impact resistance up to 500 FPS.  The nose pad was redesigned for a better fit with glasses, and ensures a snug and comfortable fit that prevents fogging.
---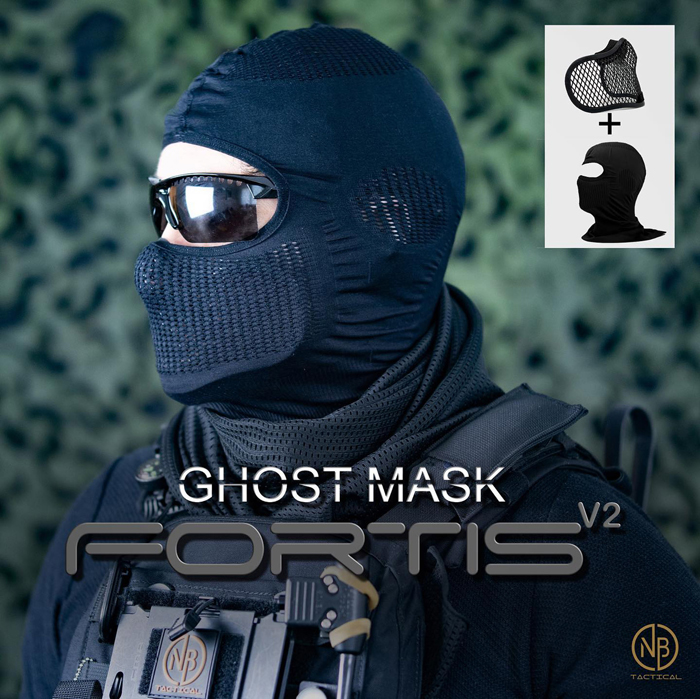 NB Tactical Ghost Mask Fortis V2
---
The Ghost Mask Venom V3 also provides the same high quality protection but without the nose strip. The Venom is best used for players who prefer goggles and who wear their balaclavas under their noses.Both masks are designed to be used with the Balaclava or Neck Gaiter from NB Tactical.
---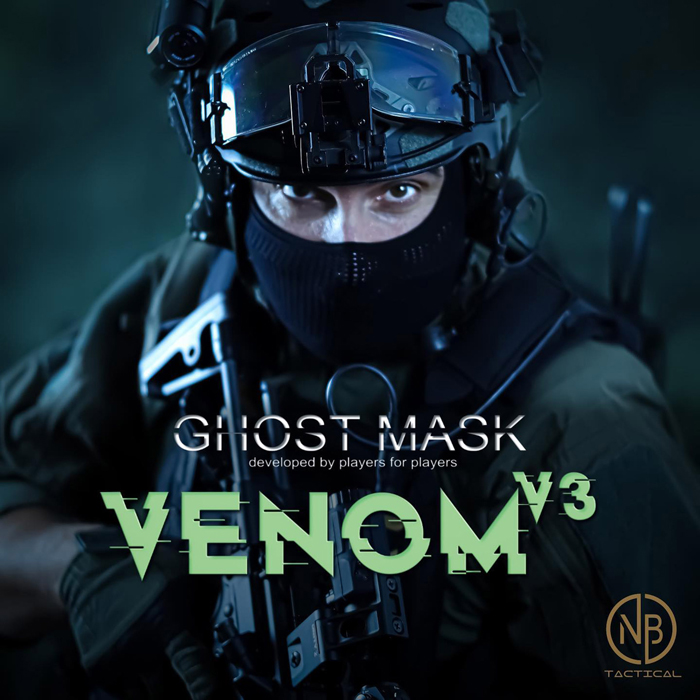 ---
The GM Balaclava and Neck Gaiter
The NB Tactical Balaclava and Neck Gaiter are made of an eco-friendly polyamide that regulates body temperature and wicks away moisture to keep you dry. The soft and stretchy fabric provides superior comfort with some added protection against the elements.. Both masks offer 3D circular knit breathable mesh panels over the ears, mouth, and nose providing extra ventilation.The Balaclava and Neck Gaiter comes in 3 colors to match your camo.
---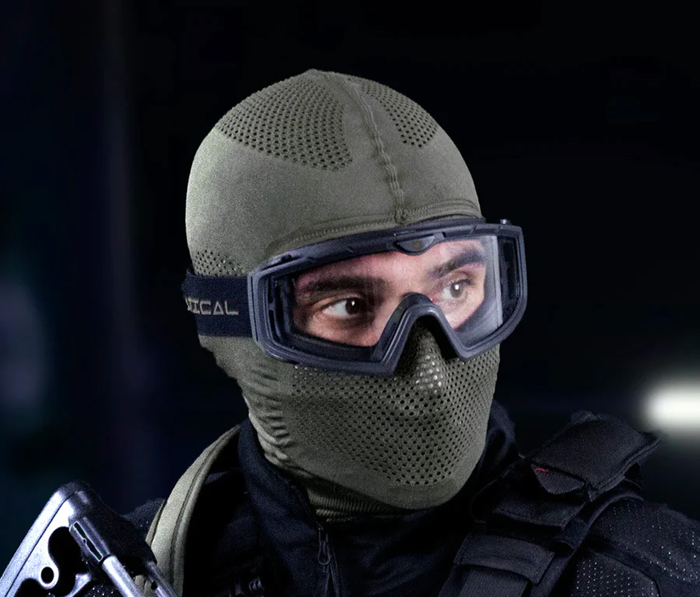 NB Tactical GM Balaclava
---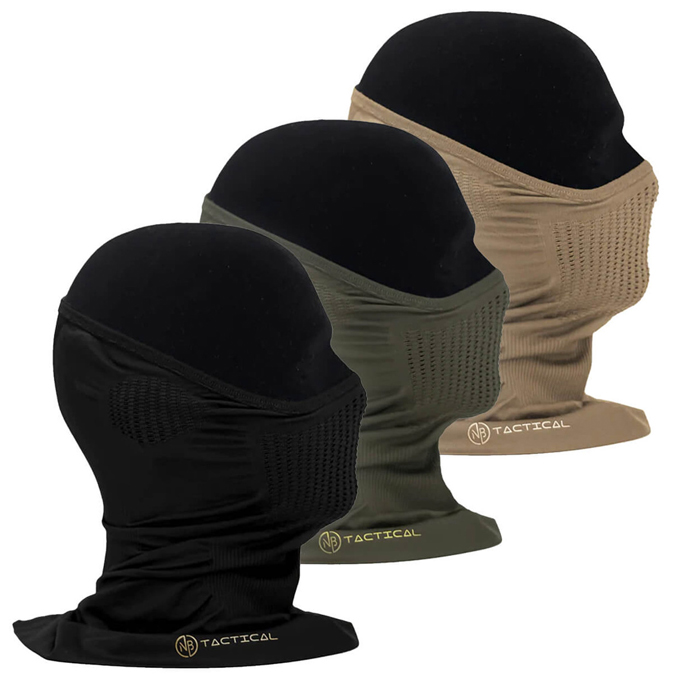 NB Tactical GM Neck Gaiter
---
The mesh Ghost masks were designed to be tucked inside the balaclava and can be worn under helmets or hats for added comfort without compromising visibility while giving you that "unseen" protection.
The NB Tactical Ghost Collection is perfect for players looking for full-face protection without sacrificing their low-profile look. When you are out on the field, you can count on these products to keep you safe from high impact BBs while still maintaining a sleek appearance.
Check out the NB Tactical Ghost products available at Amped Airsoft!