The National Airsoft Festival 2021 Is On!
Gungho Cowboy
14 Jul 2021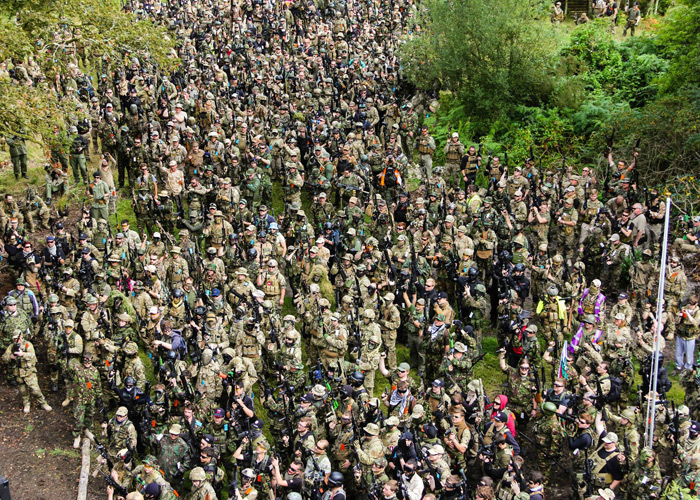 The long running National Airsoft Festival (aka Ground Zero Weekender) is on for this year. With the UK government lifting most of the Covid-19 restrictions on 19 July even amidst rising infection rate with the Delta variant, this means that big events can now proceed. Night clubs and venues with large crowds will be encouraged to ask for Covid status certification though this is not mandatory.
The National Airsoft Festival is large enough, as annually it gathers over 2,000 airsoft players for a long weekend of fun, mayhem and airsoft. It is one of the biggest airsoft events in the world and hands down the most fun since the Brits know how party. For this year it will take place on the 27th to the 29th of August 2021, which is the last Bank Holiday Weekend before Christmas holiday.
Initially it was uncertain if it will proceed, as the organisers were crossing their fingers if the 19 July lifting of restrictions will happen. With the announcement of the government yesterday that the most restrictions will be lifted, they immediately opened for bookings the event date is coming fast. Usually they open bookings in Spring which gives them more time to prepare.
For this year the big Zero One shopping marquee will not be present. This is the biggest tent at the Festival as airsoft players can purchase airsoft guns, gear, and consumables and this year there will be reduced space and players are encouraged to make their purchases online and can be collected at the venue free of charge. We do not know if there will be a beer tent/hall but hopefully the food vans will be there as they give players a lot of food choices in the safe zone.
To participate this year, the booking fee is £100 with those who will rent airsoft guns shelling out an additional £40. Private toilets can also be rented at £125 and non-playing campers can stay at the event for £10 per night. Booking is required in advance and that means no walk-in players.
Players from outside the UK, they will need to check here what they need to do in order to be allowed to enter the UK given that there are still Covid-19 restrictions in place for travelers. If you they are intent in attending the event, they better plan ahead and arrive in the UK earlier so they can comply with the testing and quarantine requirements before they can proceed to the event.
The National Airsoft Festival 2021 will take place at the Ground Zero Woodland in Hampshire with post code BH24 2DF. We recommend that players update themselves of Covid-19 guidance from the UK government so they can plan accordingly.