Microsoft To Supply 120,000 HoloLens For The U.S. Army's IVAS Program
OptimusPrime
05 Apr 2021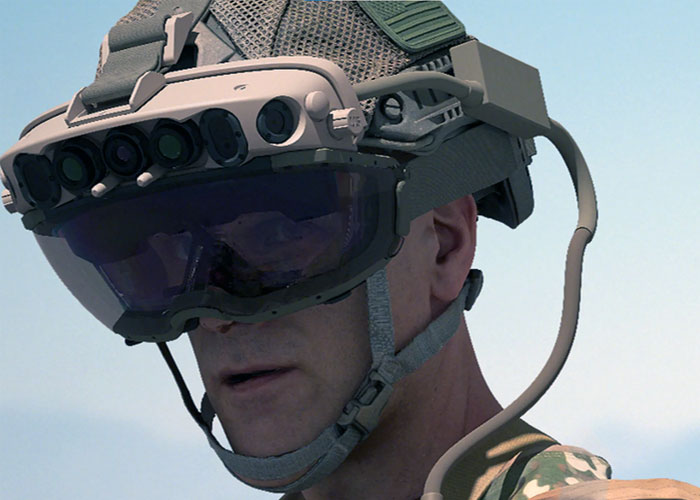 In what can be said to be a very big move by the U.S. Army further into 21st Century warfighting, they announced that they have awarded Microsoft to supply 120,000 HoloLens augmented reality devices that will be used for the U.S. Army's Integrated Visual Augmentation System (IVAS) Program that they have been working on since 2018.
The IVAS headsets will be a more rugged version of the HoloLens and these devices combine high-resolution night, thermal, and soldier-borne sensors into a heads-up display. The soldiers can readily call up information right in front of them whilst in the midst of a mission and can share the information they see to taking their eyes off the battlefield. The thermal and low-light sensors to see through smoke and low light condition for quick acquisition of targets and aided target identification. Other features include augmented reality use of artificial intelligence.
Microsoft is looking at a deal worth which could be worth as much as $21.88 billion over 10 years and this is after a contract received to develop the prototypes for the Army. Microsoft also won a contract worth US$10 billion for the Azure cloud computing contract, which they won over competing bids from other tech giants such as Amazon. This is a ten-year deal that calls for the total overhaul and migration of the Department for Defense's digital operations. The plan is called JEDI or Joint Enterprise Defence Infrastructure.
Below is a press release from PEO Soldier announcing the contract:
---
IVAS Production Contract Award

FORT BELVOIR, VA - On 26 March 2021, the United States Army awarded Microsoft Corporation a fixed price production agreement to manufacture the Integrated Visual Augmentation System (IVAS).

This award transitions IVAS to production and rapid fielding to deliver next-generation night vision and situational awareness capabilities to the Close Combat Force (CCF) at the speed of relevance. The unique and innovative partnership between the Army and Microsoft accelerated prototype system development through the Soldier Centered Design approach to deliver an unprecedented system to our CCF.

The IVAS aggregates multiple technologies into an architecture that allows the Soldier to Fight, Rehearse, and Train using a single platform. The suite of capabilities leverages existing high-resolution night, thermal, and Soldier-borne sensors integrated into a unified Heads Up Display to provide the improved situational awareness, target engagement, and informed decision-making necessary to achieve overmatch against current and future adversaries. The system also leverages augmented reality and machine learning to enable a life-like mixed reality training environment so the CCF can rehearse before engaging any adversaries.

The Army's partnership with Microsoft redefined the timeline for rapid development and production of a major defense program by taking advantage of the Middle Tier of Acquisition and Other Transaction authorities, and partnering with a non-traditional defense contractor that is an industry leader in developing innovative technology.

The partnership between the Army and Microsoft illustrates areas that the Department of Defense and industry can work together towards achieving modernization priorities in the interest of national security.
Top photo: U.S. Army IVAS headset (U.S. Army photo)