Microsoft Is Set To Deliver An Improved IVAS Hololens To The U.S. Army
Logan
22 Jul 2023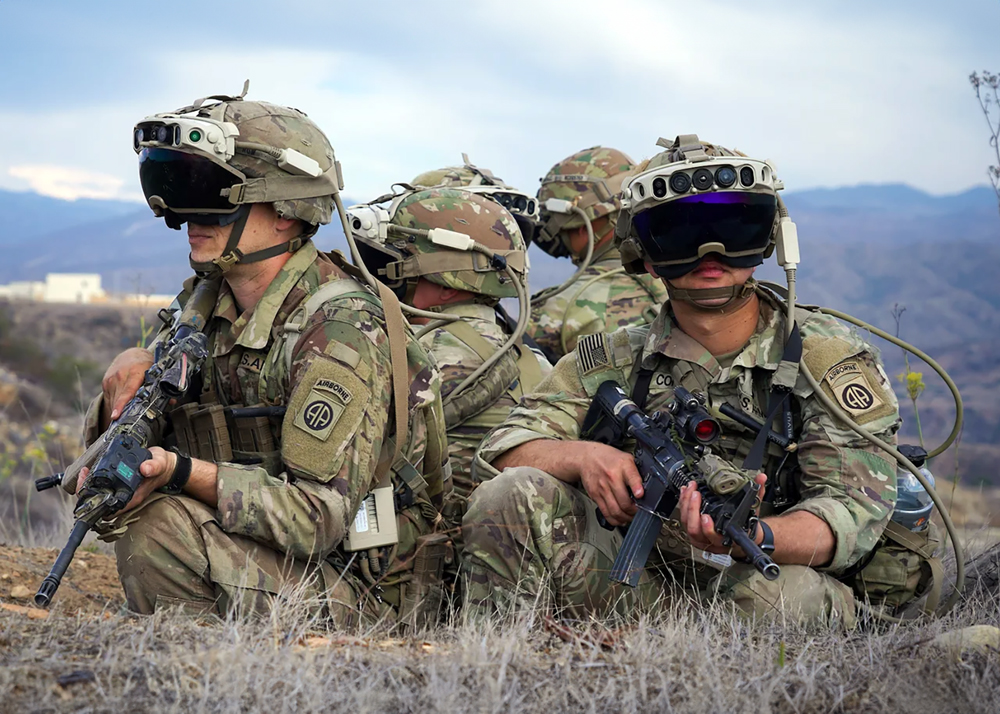 The US Army is set to test Microsoft's HoloLens-based combat goggles, known as the Integrated Visual Augmentation System (IVAS), again this month. According to a report by Bloomberg, the improved IVAS 1.2 devices will be delivered to the Army before the end of July. The updated version is slimmer, lighter, and more balanced than its predecessor.
In late August, the Army will test 20 prototype IVAS goggles with two squads to evaluate their low-light functionality, reliability, and comfort. The aim is to make sure that soldiers can wear the goggles without experiencing any discomfort. Previously, testers got nauseous and experienced vomiting, leading to worries that soldiers may get killed when using the headsets.
Master Sgt. Marc Krugh, a senior enlisted advisor who has been involved with the project since it began, states that soldiers will have the opportunity to train and practice in scenarios that are more true-to-life through the use of augmented reality. Krugh believes that IVAS will ultimately save lives.
The Army aims to enhance key features of the IVAS goggles, such as bulkiness, narrow field of view, and display glow that could reveal a soldier's position at night, as these were reported to cause discomfort by previous testers. The ultimate goal is to improve soldiers' comfort and performance.
If the upcoming test is successful, the technology could be fielded in a few years. A contract for a second field study by the Army could result in an operational combat test by April 2025. After testing is completed, the Army could deploy IVAS within months.
---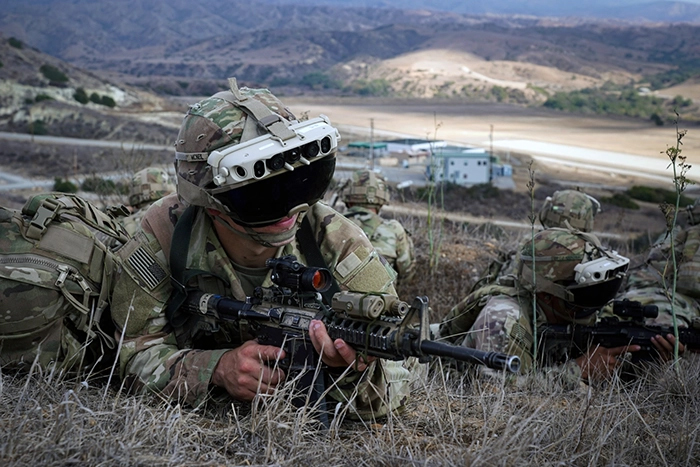 ---
This test holds significant importance as the Army has the potential to invest up to $21.9 billion in ten years for 121,000 IVAS units. However, Congress halted orders for the earlier goggles in January due to reported issues. In response, Microsoft received $40 million to improve the hardware.
If these concerns are not addressed, it could lead to the cancellation of the program. This would have significant consequences for Microsoft, as it would not only result in the loss of a valuable contract, but it would also raise questions about the reliability of their HoloLens technology. Such an outcome could potentially damage the reputation of the company and undermine confidence in their products. 
All photos: Soldiers of the 82nd Airborne 3rd Brigade Combat Team, training with the IVAS during Project Convergence 2022 at Camp Talega, California last October 11, 2022. (U.S. Army photo by Sgt. Thiem Huynh)