Meet The Vanquish AR9 With Integrated Baffleless Suppressor From Angstadt Arms
Logan
20 Sep 2023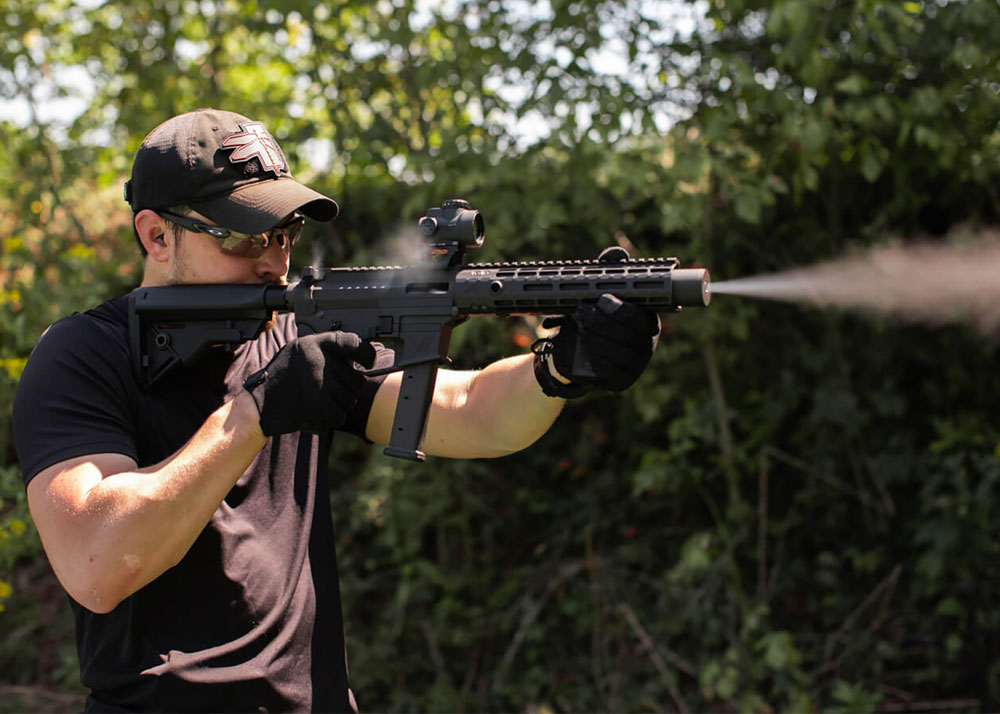 The Vanquish AR9 with an integrated suppressor that Angstadt Arms says is a revolutionary firearm, was first unveiled at the SHOT Show 2023 is now released. This innovative weapon breaks free from the constraints of traditional suppressors with its patented zero baffle design.
The Vanquish AR9 eliminates the need for expensive, high-grain subsonic rounds for optimal sound suppression. It features a ported barrel design that eradicates the sonic boom of standard 115-grain ammunition, delivering a suppressed shot that rivals the quietness of high-priced subs. The absence of baffles also means virtually no maintenance and no chance of a baffle strike.
The Vanquish system's innovative feature is its ported barrel design. This design eliminates the need for traditional baffles and allows standard velocity 115-grain 9mm ammo to be subsonic with no first-round pop, like renowned integrally suppressed sub guns like the HK MP5SD.
The Vanquish Baffleless Suppressor can be compared in both long and short configurations running Remington 115-grain and Winchester 147-grain 9mm loads, both dry and wet. The company claims to achieve an average reduction at the muzzle of 40dB.
Key features of the design include: no baffle design eliminating the chance for a baffle strike, an adjustable ported barrel allowing 115grain 9mm ammo to remain subsonic, an average reduction of 40dB with no first round pop, minimal maintenance due to no baffles, and maximum compatibility as the Vanquish suppressed barrel is compatible with any straight blowback AR9. It also comes equipped with premium features like an upgraded EMT-9 trigger, ambidextrous Radian Weapons Raptor charging handle & Talon safety sector, BCM vertical foregrip and a choice of 6 Cerakote finishes.
---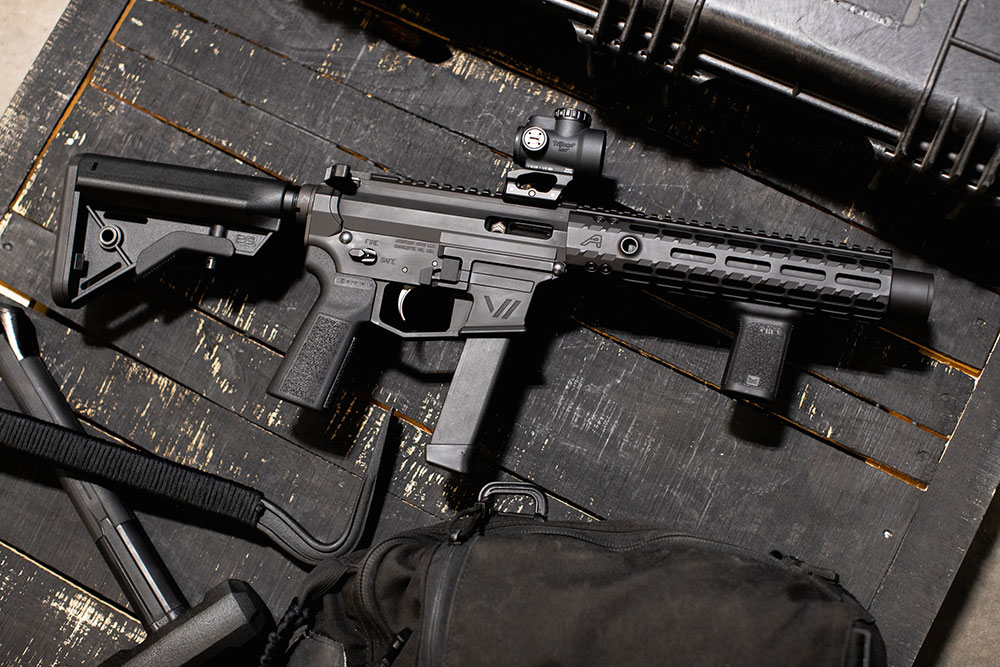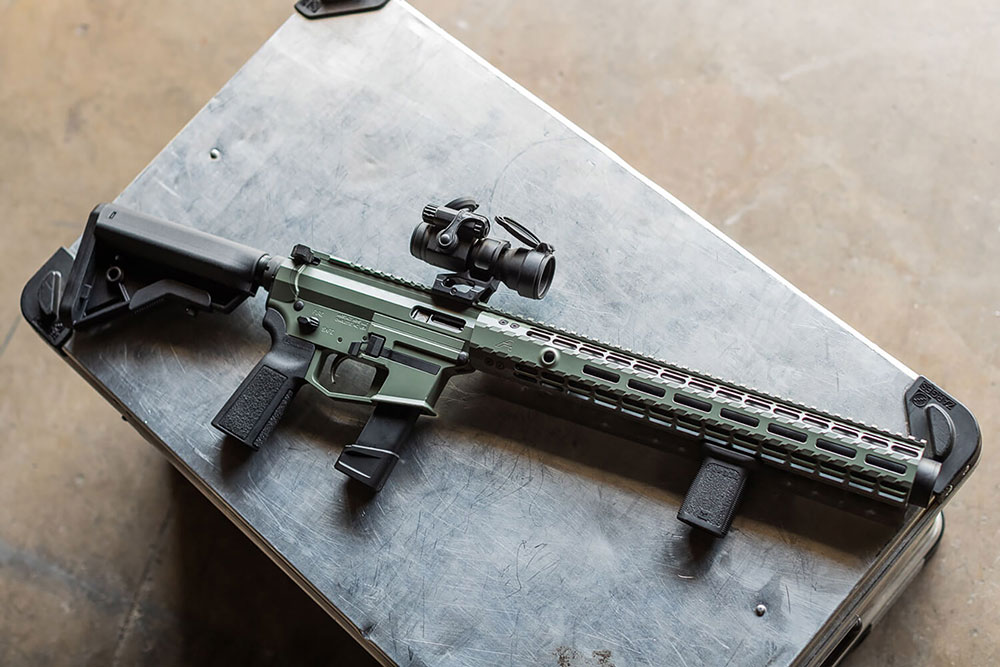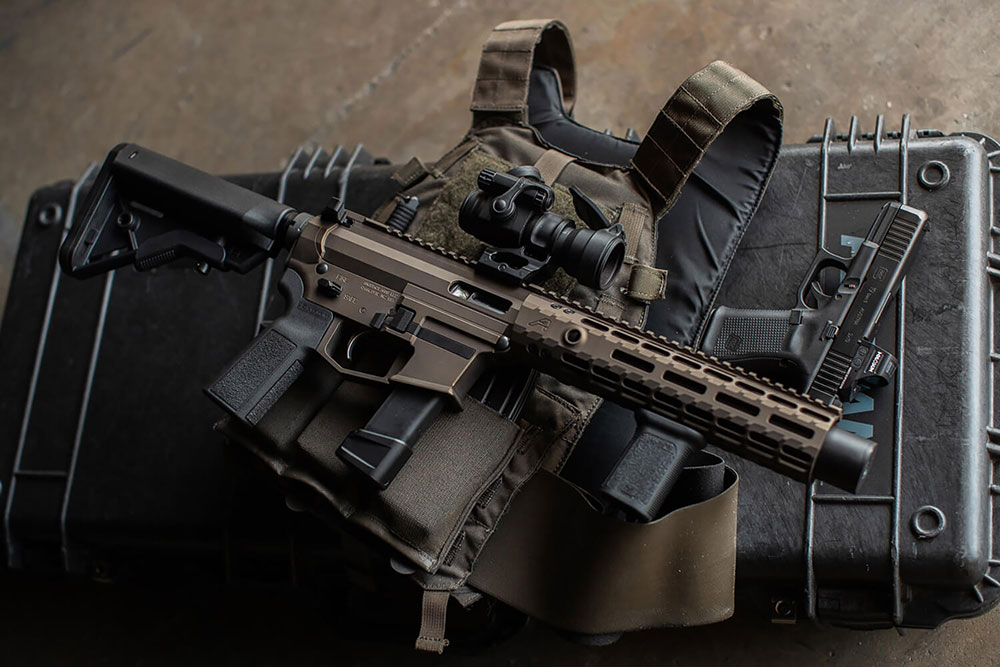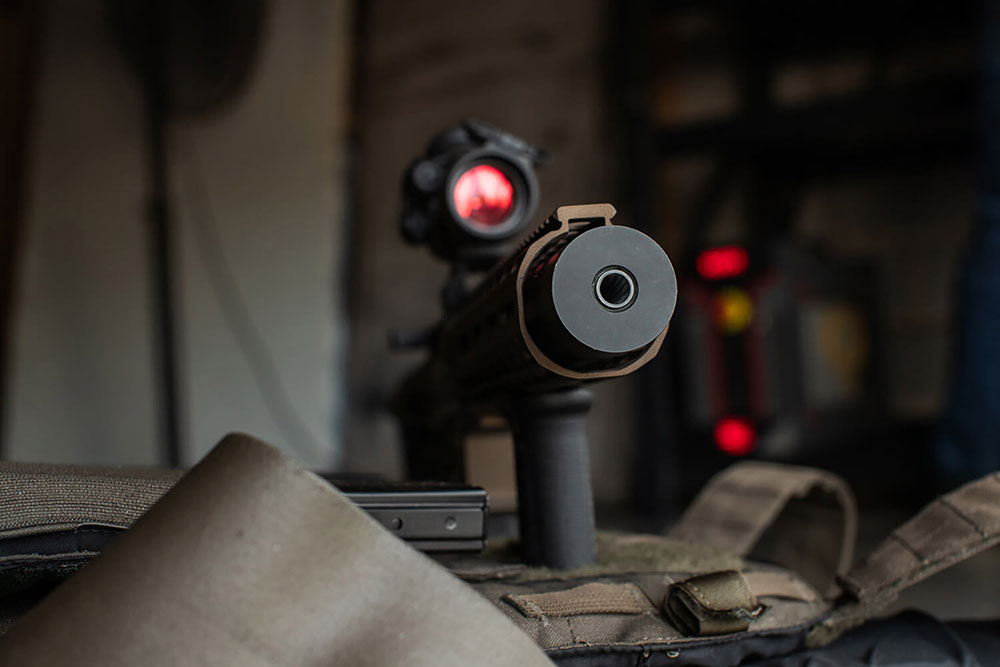 ---
Angstadt plans to market the Vanquish series across several different offerings, including an all-up rifle, a two-stamp factory SBR, uppers, and suppressed barrels that are compatible with any straight blowback AR9, such as the UDP9. In addition to the suppressor system, the Vanquish rifle will ship with an EMT-9 trigger, an ambidextrous Radian Raptor charging handle, and a Talon safety selector, as well as a BCM vertical foregrip.
The Vanquish is available in two barrel lengths: a 16″ rifle and 10.5″ SBR. It can be purchased as a complete firearm (MSRP $1,995), complete upper (MSRP $1,095) or standalone suppressed AR9 barrel (MSRP $585).
---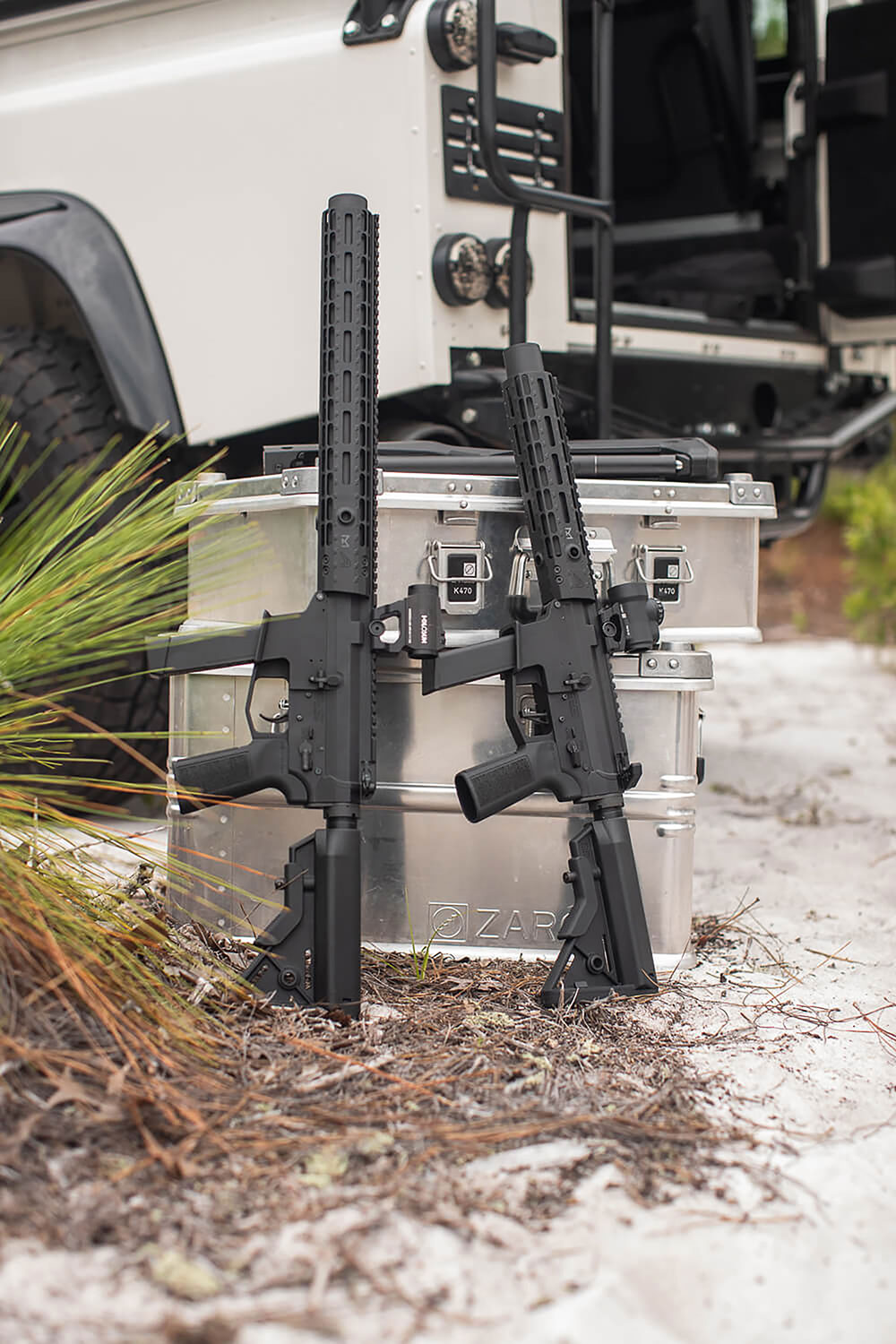 All photos from Angstad Arms.