Meet The U.S. Army's "Smuzzle" A Muzzle Brake & Suppressor In One Device
Logan
21 Jul 2020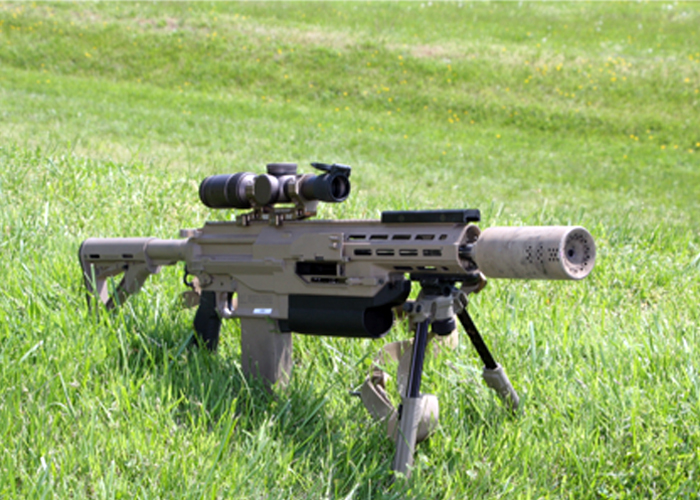 An interesting project of the U.S. Army that has been ongoing since 2007 is looking to become much a reality. Engineers at the U.S. Army's CCDC Armaments Center have been working on sound suppressor that also has the features of a high-performance muzzle brake. Called the "Smuzzle", this is what you call a hybrid system and works by effectively limiting the muzzle climb of automatic and semi-automatic weapons whilst providing significant sound suppression at the same time.
In a report by Troy Carter at Techlink, the inventors, Greg Oberlin of the U.S. Army's CCDC Army Research Lab, Daniel Cler and Eric Binter of the U.S. Army's CCDC Armaments Center are ready to license the design which they have patented to a manufacturer for military and non-military sales.
"A few years ago, we were asked whether our next-gen squad weapon should have a muzzle brake or a suppressor," Oberlin said. "We asked ourselves 'why not both?' It was an 'a-ha' moment."
Cler has been working on muzzle brakes for the howitzers and then to the M240B machine gun where they have to work on reducing the recoil and sound signature of the 7.62mm support weaipon. Their efforts led to the development of dozens of prototypes and four patented technologies which includes U.S. Patent 10,598,458 that is a 20-year utility patent granted to the Army in March 2020.
Cler mentioned that suppressors are notorious in creating flash, so they designed the device that has asymmetric venting through tiny holes and this also provides a 50% drop in volume at the shooter and a 25% reduction in the flash signature downrange. Weight increase to make such a design is said to be minimal.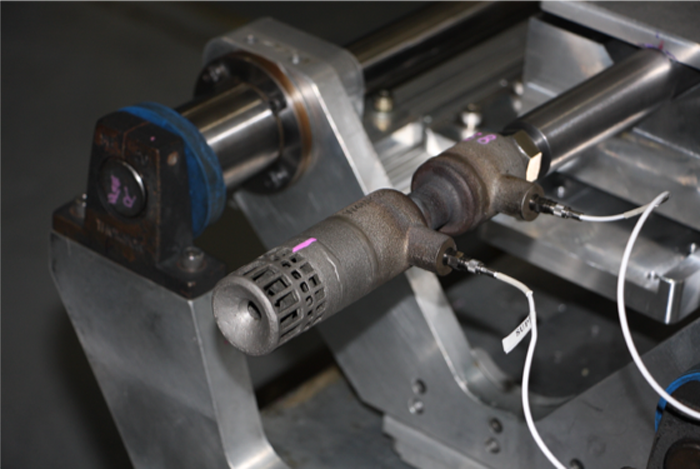 The Micro-Smuzzle 7 installed on a free-impulse rig pressure sensor to measure internal pressure and blowdown rate. (U.S. Army photo)
Borrowing from the muzzle brake that he designed for the 155mm that Cler himself designed, inside the Smuzzle there are three sound suppressing baffles lay in front of a brake baffle. This design allows for gas dissipation at a lower pressure over a longer duration.
Testing the Smuzzle has been with the M240B machine gun, and the Next-Generation Squad Weapon (NGSW) Technology Demonstrator which fires the new 6.8mm round. The inventors claim that it it can be used with magnum cartridges and for the NGSW they have made "micro-smuzzles" with printed titanium. Testing is on braking and bottom blocker that would effectively reduce muzzle climb and include a bore evacuator.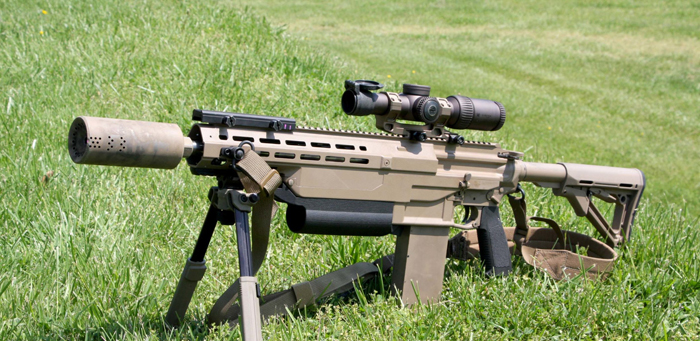 The Next Generation Squad Weapon Science and Technology prototype is shown with a fifth-generation Smuzzle installed (Daniel Cler/US Army)
Matthieu Dumont, a senior technology manager at TechLink, said that while designed the Smuzzle is designed for military use, it has strong potential to be sold in the civilian consumer market, "Cler and his colleagues are open to supporting a company that licenses the patent. That's not always the case, the DOD has a large portfolio of IP, but their interest in a cooperative research agreement makes this a gem."
The team has already a prototype smuzzle made for the M240B for a full auto fail test with results to be really promising as Cler said, ""It was glowing red, but it never failed."