MDT Releases The ACC Elite Chassis System For Competition Shooting
Logan
07 Jan 2023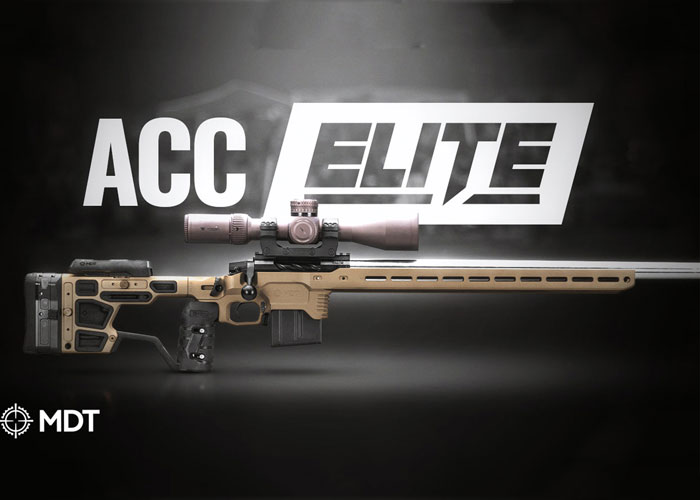 Competitive rifle shooting may not exactly what people mention when they go playing airsoft since it's not exactly the skirmishing sport they want. However, it is good to keep in mind that competitive rifle shooting can be a discipline in airsoft, it's just a matter of embracing it and inviting others.
MDT is already a known brand in airsoft, through the licensing by King Arms of the MDT LSS Gas Powered Bolt Action Rifle. They also have the ACC Chassis system which is design for competitive shooters with a demand for high quality rifle chassis. With the release of the release of the ACC Elite Chassis System, MDT has a product that top-tier shooters would live to use:
The MDT ACC Elite ensures that top-tier shooters reach the podium. This is a perfect fusion of design, engineering, and industry expertise. The end result, a competition chassis that outperforms anything to date.

Unmatched balance, recoil control, weight management, and utility, allow elite shooters to shave seconds off stage times and get more rounds on target.
---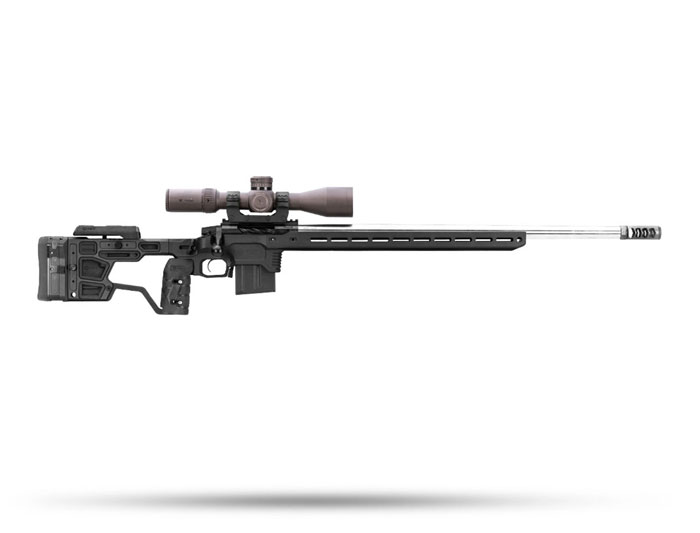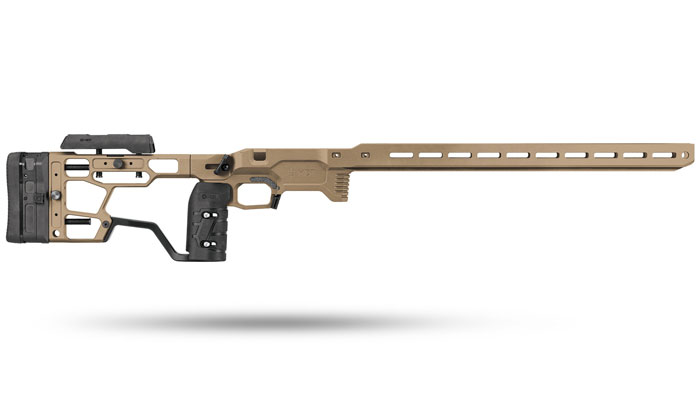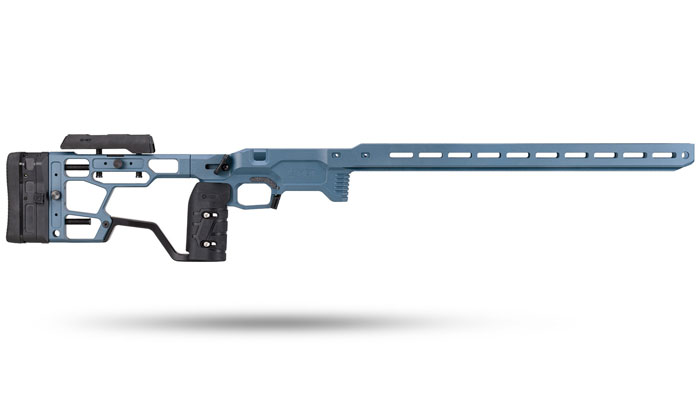 ---
Compatible with the Remington 700 Short Action, MDT has updated the forend and buttstock of the ACC and this allows for modular weight adjustment and shooters can fine-tune their balance point for even better precision. The adjustable MDT Vertical Grip Elite has been redesigned for the chassis; the ambidextrous magazine release latch is adjustable and same goes for the M-LOK Thumb Rest.
---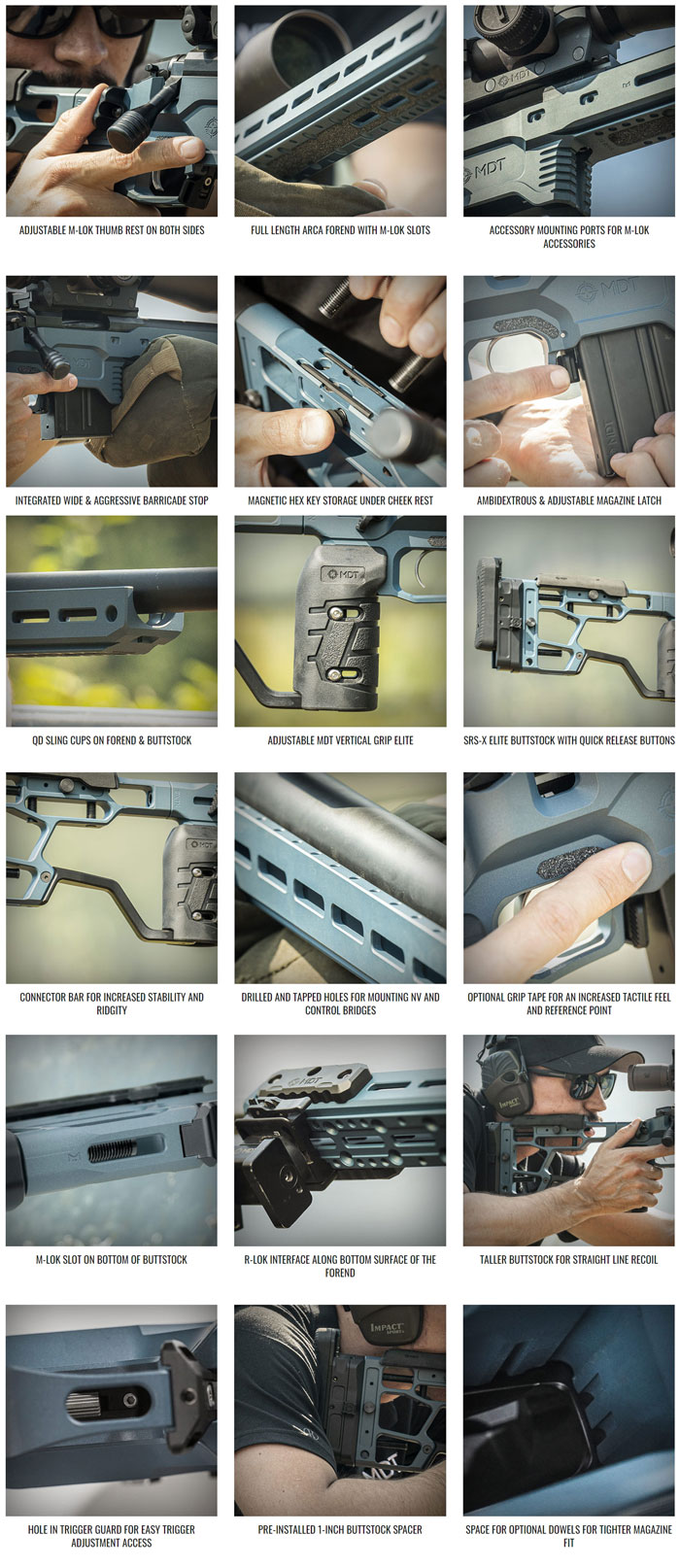 ---
Shooters can customize the full-length integrated ARCA with interior and exterior weights with the forend is also drilled, tapped, and ready to accept MDT's modular co-indexing Night Vision Hood or Control Bridge.
While it is initially designed for the Remington 700 Short Action, the MDT ACC Elite Chassis System is also planned to be compatible to other rifles in the future. For now, Remington 700 SA owners can order for US$1,600.00.