Magpul To Release The New MBUS 3 Front and Rear Sights This Spring
Gungho Cowboy
12 Jan 2021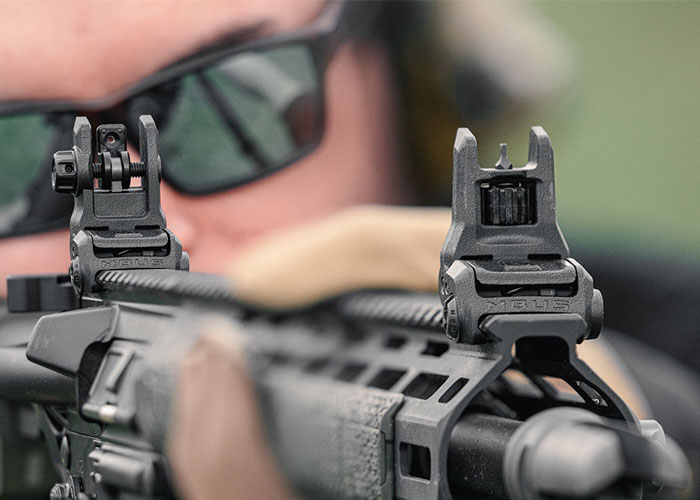 One of the most beloved brands in the airsoft community, Magpul Industries, will be releasing the latest in its famous line of aiming devices, the MBUS 3. Just like most of Magpul weapons accessories, the MBUS 3 is made of impact-resistant polymer which makes it lightweight and extremely durable.
According to the company, the MBUS 3 takes the best features of the original MBUS (Magpul Backup Sight) and MBUS Pro Sights in a new lower-profile, feature-packed back-up sight system. It uses the spring-loaded technology for the flip-up sights, which is now becoming a standard on backup sights in rifles these days. With the use of an ambidextrous button, the MBUS 3 front and rear sights can be put to standard AR-height when flipped up.
Both front and rear sights are M1913 Picatinny rail compatible. However, the front sight is not recommend to be mounted on an AR15 direct gas block mount due to excess heat issues. The Front sight will need to be mounted on a railed forend which should be on the same plane as the receiver making it incompatible with MOE handguards.
The MBUS 3 will be released in Spring and will be available in Black, FDE and OF Green. As for the price the front sight is $39.95 and $57.95 for the rear. For airsoft use, we may have to wait for PTS Syndicate to announce if they will be allowed to produce a version for the airsoft market especially outside of the USA.
More details as shared by Magpul below:
MBUS® 3 Sight – Front

Next gen MBUS Front Sight
---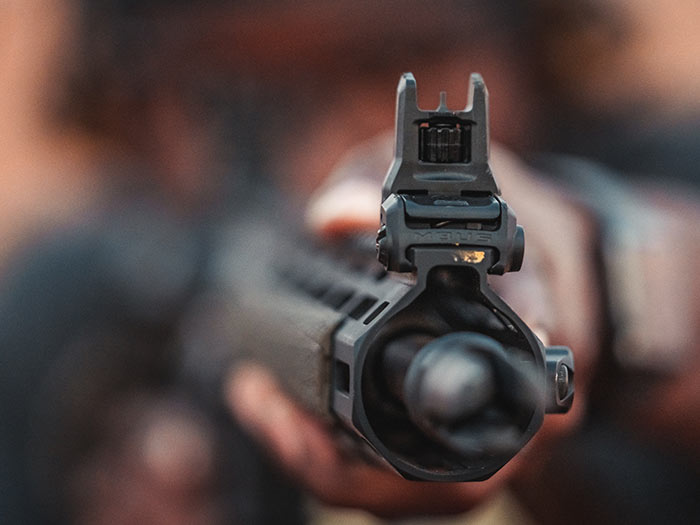 ---
The MBUS 3 incorporates the best features, strengths, and value of our original MBUS and MBUS Pro Sights in a feature-packed back-up sight system. Significantly reduced in size from the MBUS, it sits at just .44" when folded and 1.15" at its widest point. Constructed of our impact-resistant polymer, it's lightweight and extremely durable and its aesthetics and features are derived from the MBUS Pro line. With the same spring-loaded technology as its predecessor, it can be deployed with an ambidextrous push-button. It sits at standard AR-height when deployed and includes tool-less elevation adjustments and a dual width enhanced front sight.

Features:

Tool-less elevation adjustment similar to the MBUS Pro and ambidextrous push-button deployment
Dual width enhanced front sight similar to MBUS Pro
0.44" high when folded and 1.15" wide at widest point
Standard AR-height when deployed
---
MBUS® 3 Sight – Rear

Next gen MBUS Rear Sight
---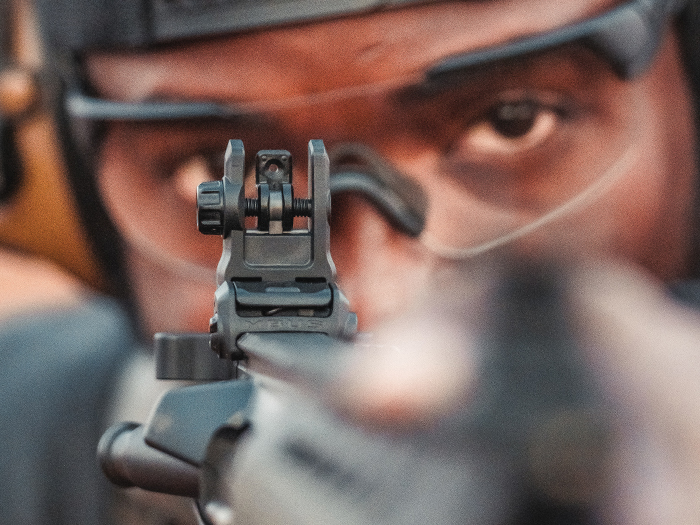 ---
The MBUS 3 incorporates the best features, strengths, and value of our original MBUS and MBUS Pro Sights in a feature-packed back-up sight system. Significantly reduced in size from the MBUS 3 Rear sits at just .44" when folded and 1.15" at its widest point. Constructed of our impact-resistant polymer, it's lightweight and extremely durable and its aesthetics and features are derived from the MBUS Pro line. With the same spring-loaded technology as its predecessor, it can be deployed with an ambidextrous push-button. It sits at standard AR-height when deployed and includes a rapid-select rear aperture system for changing conditions.

Features:

Rapid-select rear aperture system and ambidextrous push-button deployment
0.44" high when folded and 1.15" wide at widest point
Standard AR-height when deployed