Magpul Adds The Helix To Its Growing Line Of Ballistic Glasses
Logan
01 Aug 2020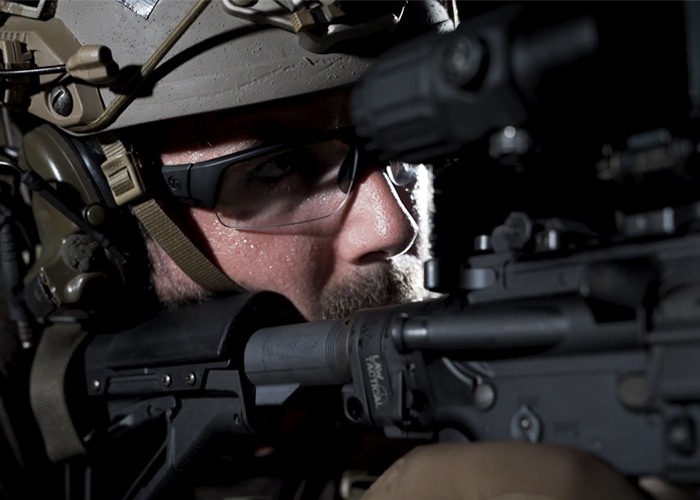 Every time something is announced from Magpul, everyone pays attention. The company seems to have a soft spot in the tactical community, including the airsoft community. As for the airsoft community, their appreciation for Magpul's recognition of the airsoft market for its products is shown in their excitement whenever the company releases new products. Even its personalities such as Travis Haley, a former CEO of the company, promoted airsoft cross training for real steel shooters at his own venture, Haley Strategic.
Magpul is at the forefront when it comes to accessories and gear for the firearms and airsoft industries. Their magazines set the trend for polymer magazines and rarely is an airsoft player seen going to the field without a gear that has the Magpul logo on it. From magazines, the company makes slings, stocks, handguards, grips, rails, and other accessories. It is also into apparel having its line of shirts, caps and accessories for mobile devices.
Important too that they have recently entered into eyewear, which they started releasing products in 2018. The first models were the Explorer, Terrain and Summit, which are then followed by the Radius in 2019. For this year they have three models to be released, starting with the Helix Ballistic Glasses.
We'll let Magpul do the talking on this model which will then be followed by Apex and Defiant later this year:
The Magpul Helix is designed to support your active lifestyle in all conditions by providing superior clarity, contrast, and impact protection whenever you need it. No matter what you're up to, the rimless design gives you an uncompromised field of view, breathability, and professional-grade eye protection.

The Helix excels in humid or wet environments where moisture and condensation cause normal lenses to fog or collect water. Its lens and frame design sheds sweat and moisture, keeping your field of view clear. The interchangeable lens system also allows the wearer to transition to lower-light operations with a clear lens or facilitates easy replacement of the lenses when needed.

Like most of our eyewear line, the Helix is ballistic rated to Z87+ and MIL-PRF 32432 standards, and the lightweight frames are constructed of TR90NZZ for strength, flexibility, and impact protection.

Our Helix Replacement Lenses (MAG1098) will be available in all Helix lens and mirror combinations soon.

RUGGED AND RELIABLE

Designed to combine rugged strength and flexibility with maximum overall coverage
Outstanding impact resistance, even at low temperatures
Chemical, UVA & B, and stress-crack resistant
Coated stainless steel pins provide simple but dependable hinge functionality

SUPERIOR PROTECTION

The lens and frame combination of the Helix is ballistic rated to Z87+ and MIL-PRF 32432 standards
Frames are constructed of TR90NZZ, combining lightweight construction and extreme ballistic protection

SUPERIOR VISUAL QUALITY AND FLEXIBLE LENS SYSTEM

Premium clarity, color and contrast
Interchangeable lens system designed to optimize performance in any environment (replacement lenses available soon)
Oleophobic treatment of lenses provides liquid and other chemical protection and added scratch resistance
Anti-fog treatment keeps your lenses clear and your eyes on the action
Anti-reflective coating on inside of lenses minimizes distracting reflections

COMFORTABLE AND COMPATIBLE WITH YOUR GEAR

Padded low profile temples integrate smoothly under helmets, communication headsets and over the ear hearing protection
Rubber nose and temple pads are overmolded to the frame for durability
Fits medium to large faces
A pair of the Magpul Helix Eyewear costs US$109.00. The frame is Matte Black with two lens options: Gray Lens with Silver Mirror and Bronze Lens with Blue Mirror. You can order from Magpul resellers or direct from their online store.