Love And Peace! "Trigun" Is Getting A CGI Remake In "Trigun Stampede"
Logan
18 Jun 2022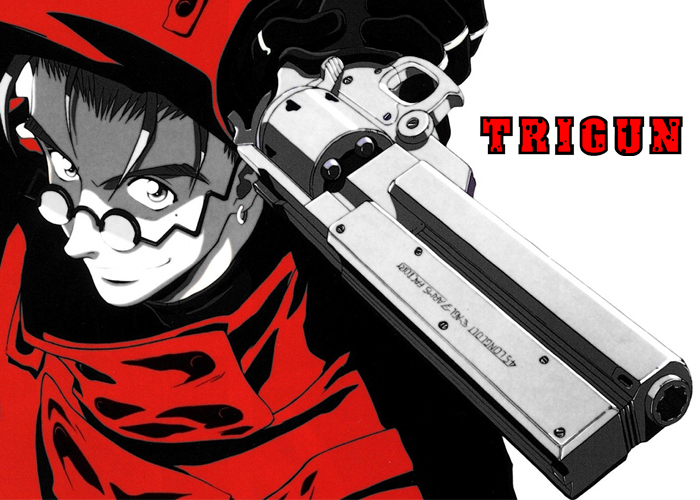 Vash The Stampede will be back in 2023 and the anime fan world is excited. A fan favourite, the anime adaptation of the manga series by Yasuhiro Nightow will be having a reboot and will be back as a CGI anime called "Trigun Stampede" as announced by Crunchyroll, the anime streaming service.
"Trigun" is a Space Western and it is listed as one of the best anime series with "Trigun Maximum" winning the Best Comic Seiun Award at the 48th Japan Science Fiction Convention in 2009.
---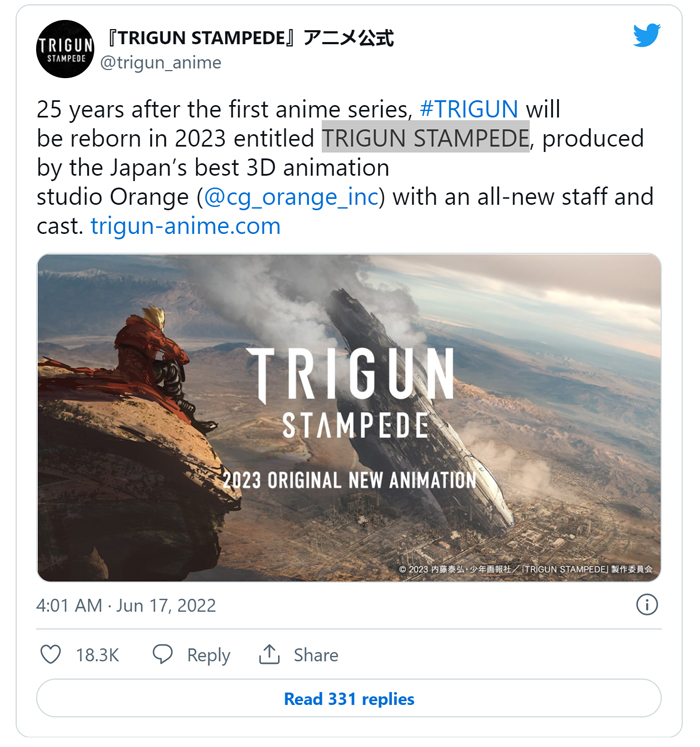 ---
The series which features Vash the Stampede who has a $60 billion bounty of his head and bounty hunters after him, was first serialized as a manga comics from 1995 to 1997 and "Trigun Maximum" from 1997 to 2007. The anime adaptation was released in 1998 and a feature film, "Trigun: Badlands Rumble", was shown in Japan in 2010. As an anime series, it was popular in the U.S. like the other anime westerns such as "Cowboy Bebop" which had its own Netflix-produced live action series, and "Outlaw Star."
The CGI remake "Trigun Stampede" will be produced by Orange, the outfit behind Beastars for Netflix and that it would involve an entirely new staff and cast from the original 1998 series. The details are sparse yet and more details will be revealed by Crunchyroll on 2 July during the Anime Expo.
Anime fans in the airsoft community have been longing for an airsoft version of the Vash's weapon, the AGL Arms .45 Colt Long Revolver as there have been guns made for manga/anime series that have airsoft versions such as the Marushin Mateba Revolver 6mm X-Cartridge Series based on Togusa's Mateba in "Ghost In The Shell", Tokyo Marui M19 6-inch in "Lupin III", Tokyo Marui P90 Ver.Lenn and Vorpal Bunny Pistol for the "Sword Art Online: Alternative Gun Gale Online", Western Arms "Strike Witches" Pistols, and the Tokyo Marui M16 "Golgo 13" Custom. So far, there is no airsoft version.
For fans who want build an airsoft version AGL Arms .45 Colt Long Revolver can check this link which uses the Tokyo Marui M29 Airsoft revolver as base gun. If just for a prop gun, they can purchase it here or watch the video below on how to make one:
"Trigun Stampede" is expected to be released in 2023.