Looking For Some Airsoft Stores Doing Black Friday Deals? Here Are Some
Logan
27 Nov 2020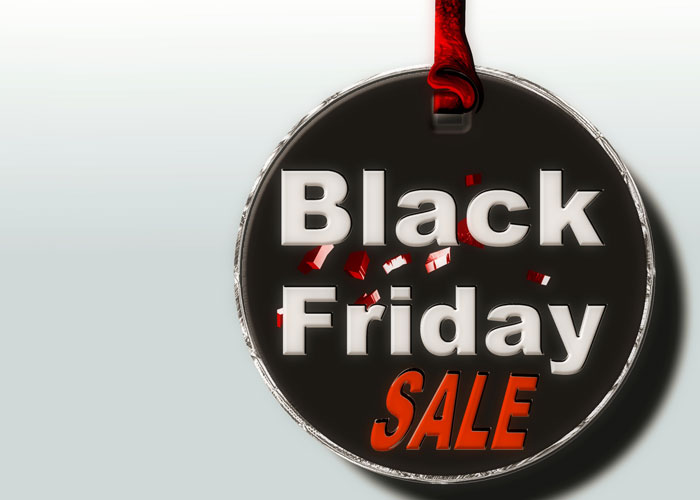 Clicking on this story only means one thing for the reader --- just find the best deals for the money available, damn what's happening to the world outside. Thanks to online shopping, we can all search for Black Friday Sale offers from airsoft and gear retailers that have decided to join in the biggest sale event in November even under a pandemic.
While Black Friday Sale is largely an American creation, it has spread around the world and we see some retailers, including airsoft retailers participating in Asia and Europe which should be good news to airsoft players from outside the U.S.
We have done the initial work so you don't have to Google about participating retailers without wading through hundreds of links that are not airsoft related. So can't wait to see the links to retailers with Black Friday Deals? Here they are:
---
AIRSOFTJUNKIEZ
Black Friday Weekend Sale, coupon 'BFD20' gives you 10% off all items including all HPA engines, player kits and airsoftjunkiez custom builds. Black Friday Store hours: Friday, Nov. 27th 10am-4pm.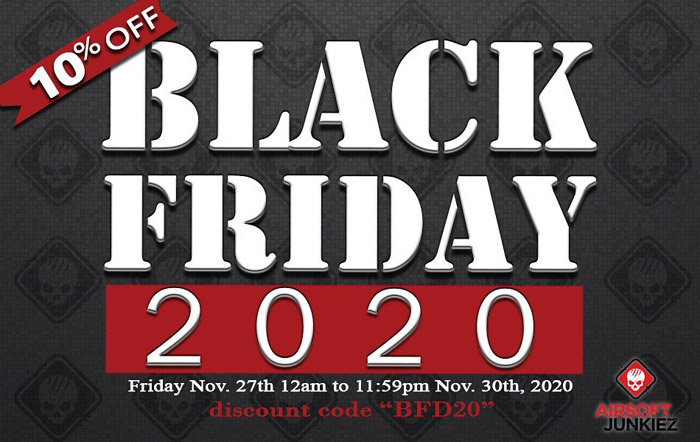 ---
EVIKE.COM 
Starting tonight at midnight PST, you can enjoy storewide savings of 12% off EVERYTHING as part of our Black Friday to Cyber Monday celebration at Evike.com when you use the discount code: EVIKE2020 to apply your 12% discount sitewide!

PLUS you can get FREE GROUND SHIPPING on all orders over $99.

*Excludes items already on sale, Valid 11/26/2020 to 11/30/2020.

---
The biggest promotion of this year is still on!

Dozens of brands on record discounts - Specna Arms, LCTairsoft, Armored Claw, Primal Gear, Amoeba, SHS, Element and many, many more.

Don't wait for someone to buy out your product.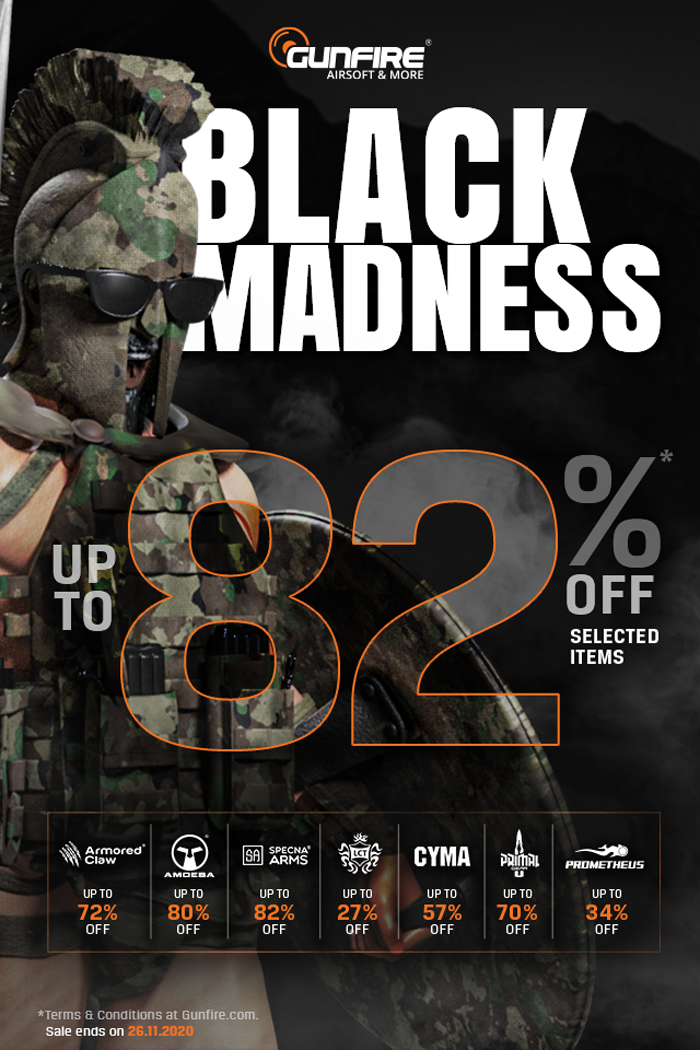 ---
MILITARY 1ST
Black Friday Sale! 15% off sitewide at Military 1st. Get this offer now!

---
BLACK FRIDAY DEALS start now.  Get an eye popping 20% OFF on the full line of Amoeba Striker sniper rifles, and a LOT more.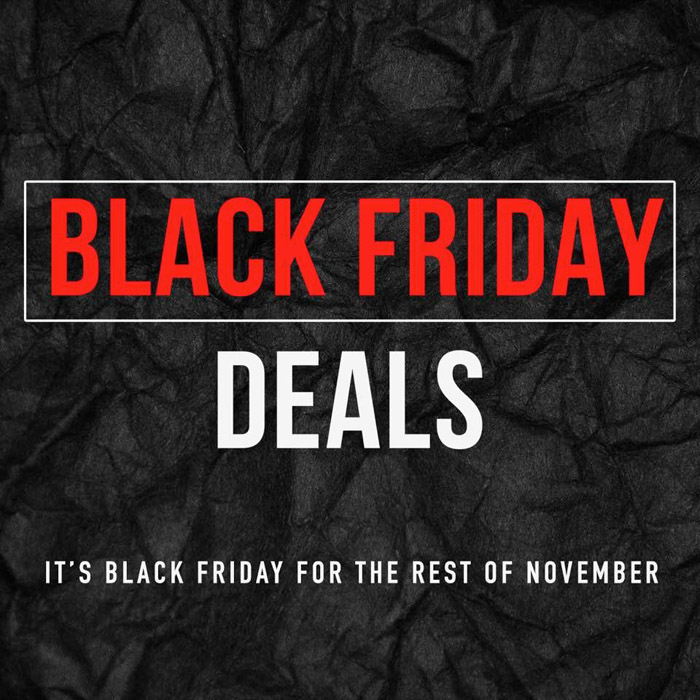 ---
AIRSOFT GI
HAPPY THANKSGIVING! 🦃🍁 Be safe today and share the love with everyone you are thankful for! Don't worry about Black Friday because our sales have already begun! When you are in that food coma, go to www.AirsoftGI.com and get your savings now!💯

Holiday Discounts on tons of guns, accessories, and tactical gear!
Any AEG purchase $150+ will get a free R/G/B Dot Optic!
Use the Wombo Combo for free shipping and rewards points!
Any order placed between Black Friday and Cyber Monday will automatically be entered in our $4040 Gift Card Giveaway!

---
The AEX Thanksgiving Sale has begun! Save 10% OFF storewide before the holidays. PLUS stay tuned for more saving leading up to Black friday! Don't miss out!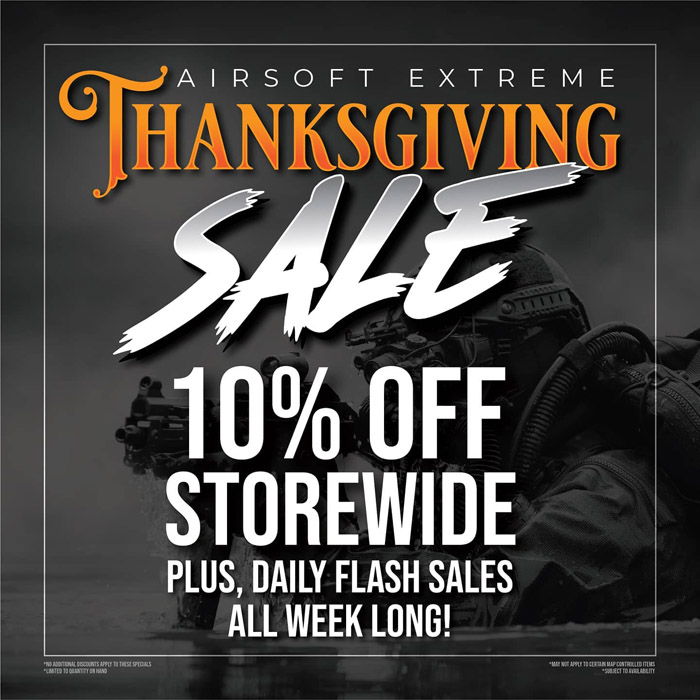 ---
AIRSOFT2GO 
Immo presents the special offers from Airsoft2Go for the Blue Friday weekend! The offers are valid from November 26th, 2020 to December 1st, 2020 around 6 p.m. on our website and in our shops, only while stocks last.
---
We're pretty sure that there are other airsoft retailers that have their own version of the Black Friday. But the list above is the most reliable given that they have been looking after the needs of airsoft players in their countries and even customers overseas. Enjoy searching for bargains and hopefully you get that gear or airsoft gun that you want at a greatly reduced price.
Happy Thanksgiving!