Looking For Black Friday Sale 2019 Deals? You've Come To The Right Place
Logan
29 Nov 2019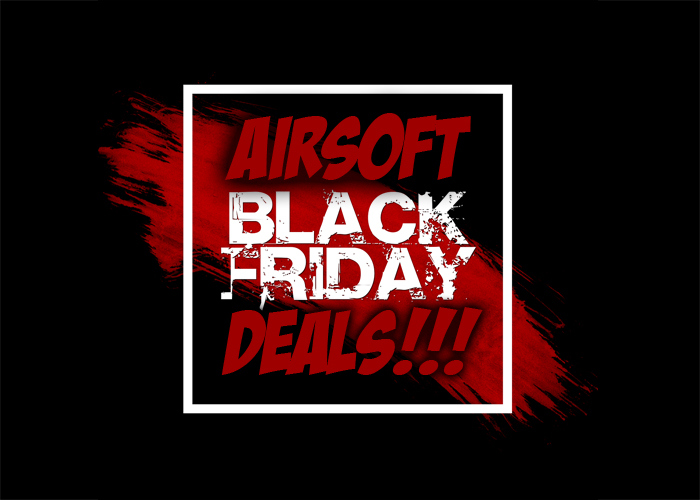 Today is the craziest day in the retail world before the Christmas Holiday rush as it is the Black Friday. Originally a U.S.-only affair, it is slowly creeping around the world, with retailers in other countries hoping that this commercial event would influence customers in their own countries to open up their wallets and splurge. It also helps then clean the stock inventory to let in the new ones just in time for the Christmas shopping.
There are deals and even crazier deals as retailers drop their prizes to sometimes unbelievable low levels. For those doing early Christmas shopping and don't mind gifting older models and designs, then it is a big opportunity to get more for their money and get done with their Christmas shopping worries.
The great thing is that even the Airsoft retail world is into the Black Friday phenomenon giving airsoft players some great prices for their money.
So where shall an airsoft player start? It's right here on this page as we did some listing of Black Friday deals by some of the known retailers. Most of them are in the U.S. but some are in Europe and Asia, and thus there is something for airsoft players in these regions, but anyone can order from around the world as long as they are allowed to import airsoft guns and gear.
Rather than googling airsoft Black Friday Deals, airsoft players can just click on the links below:
ASIA


EUROPE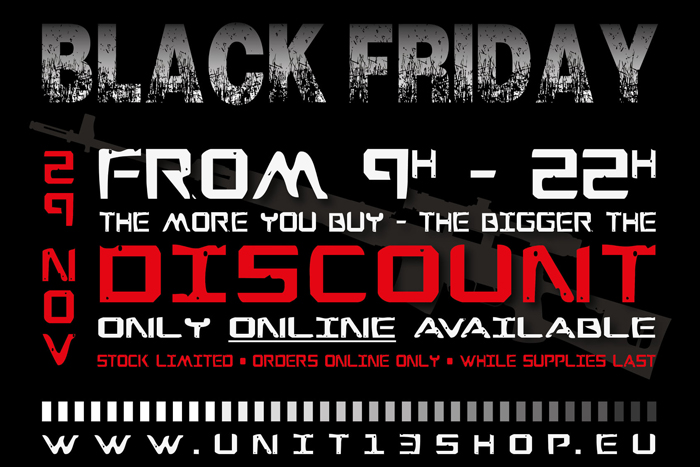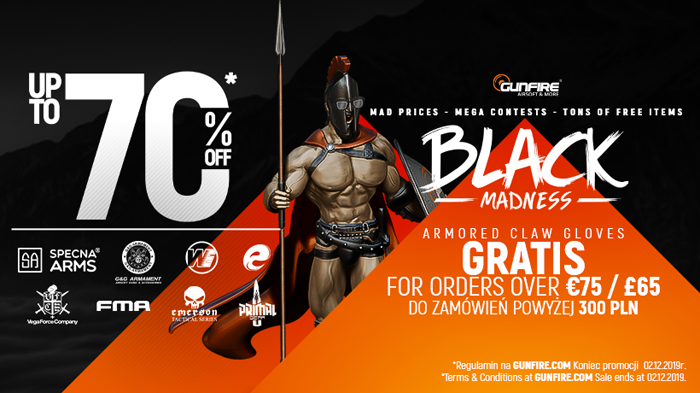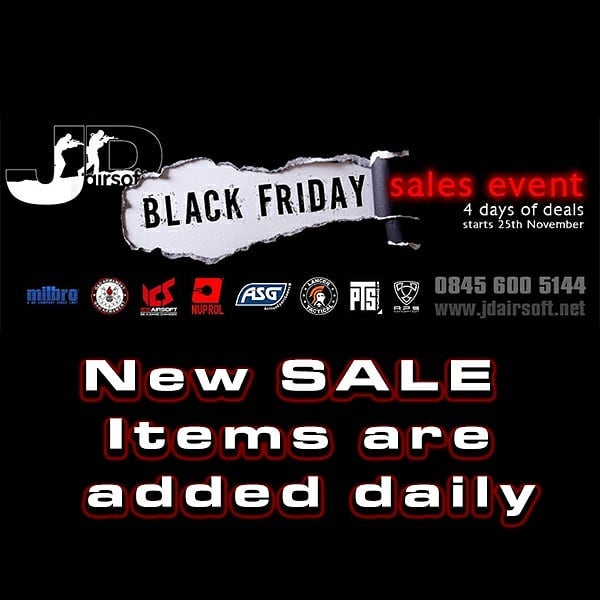 NORTH AMERICA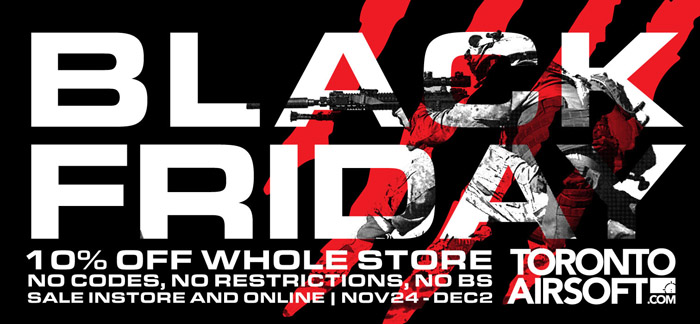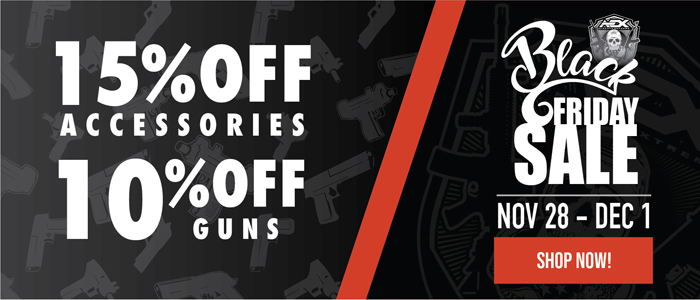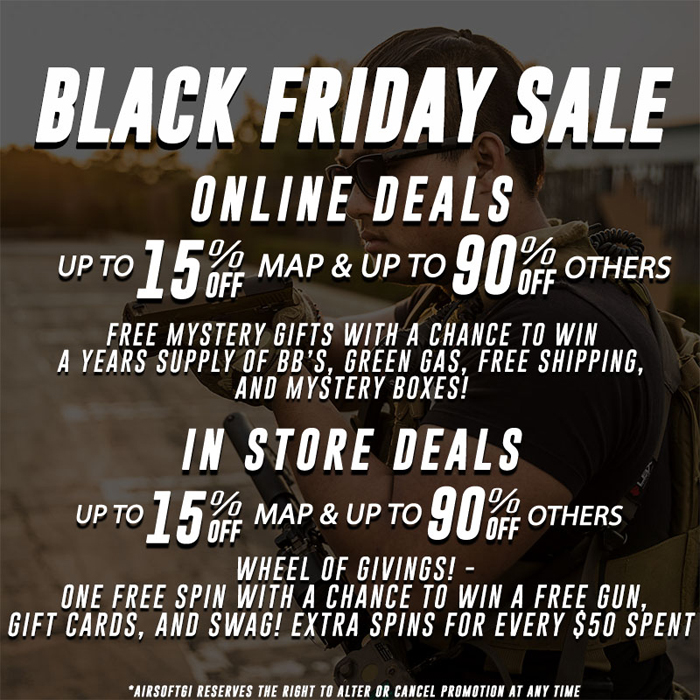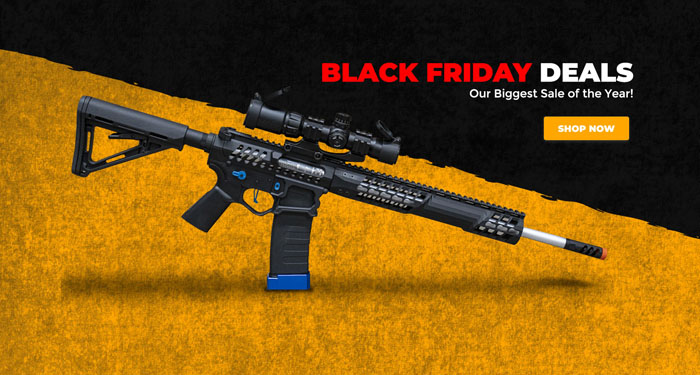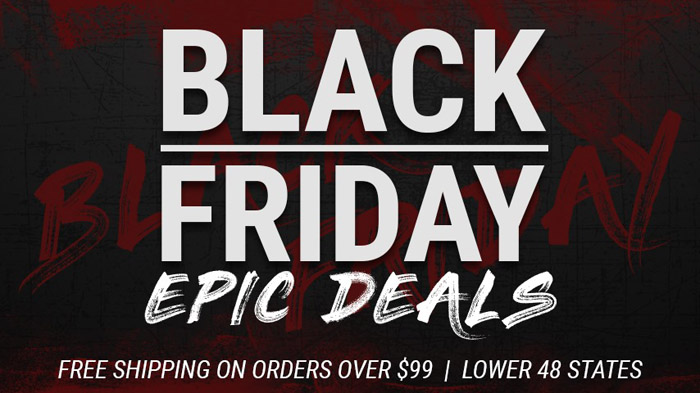 We're pretty sure that there are more Black Friday Deals from other airsoft retailers, but you have to look around.  The list above is enough to get you going to find some of the deals you will love, especially those airsoft gun and gear that you have been wanting to own.
Happy bargain hunting!