Lone Star Future Weapons Lodges Protest Against The U.S. Army's NGSW Decision
Logan
25 May 2022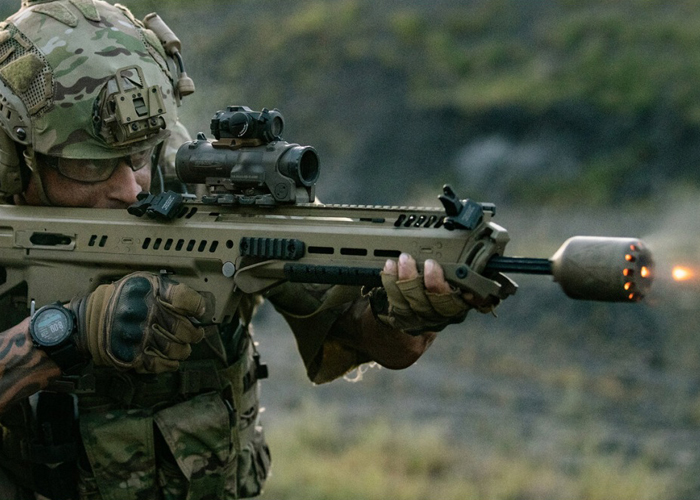 No surprise here. In any major contract that will involve millions or even billions of dollars, the losing party will have to make sure that it lost fair and square. In the U.S. Army's decision of awarding the NGSW contract to SIG Sauer, the other finalist in the program, Lone Star Future Weapons, filed a protest contesting the decision.
Lone Star Future Weapons, LLC filed the protest with the U.S. Government Accountability Office (GAO) last May 18, 2022. However, it is not clear what the grounds are for their protest given the lack of documents made available for the media to go over:
---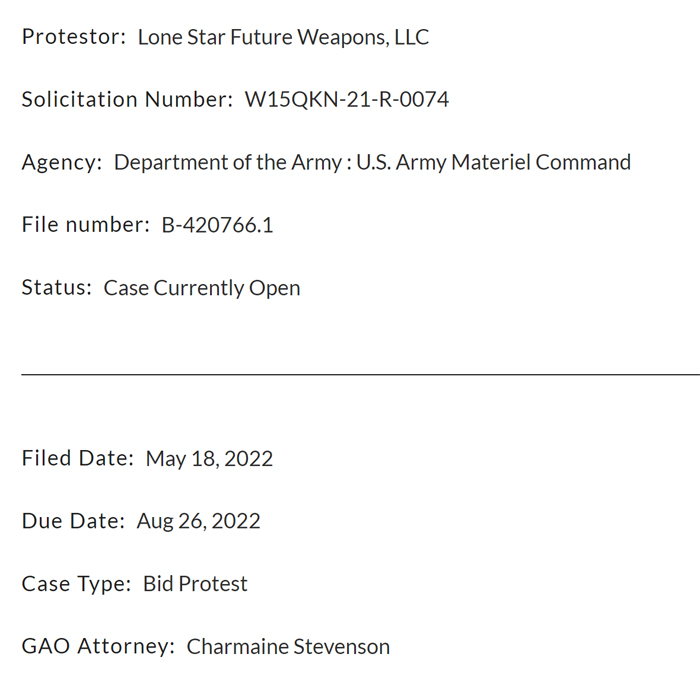 ---
The NGSW or the Next Generation Squad Weapon program was competitive bidding that will determine the replacement of the M4 and the M249 as the mainstay weapons of the U.S. Army. The 5.56mm will also be replaced with the 6.8mm round that will be able penetrate body armor which the 5.56mm cannot. This is a historical program as it will also affect the decisions of the rest of the branches of the U.S. Military in selecting their service weapons and even allies such as those in NATO as they all work at achieving interoperability and U.S. weapons designs and defense technologies are always the de facto standards.
Lone Star Future Weapons NGSW entries are bullpup designs that fire a composite 6.8mm round made by True Velocity that is 30% lighter as it does not use brass cartridges. As for the SIG Sauer's winning entries these are similar to the AR ergonomics and they use the 6.8mm round with brass cartridges.
The GAO has 30 days to put out a report on the protest and the protesting party will then file comments on the report with subsequent hearings to follow. Decision will then be made within 100 days. So far, there has been no statement issued by the U.S. Army or by SIG Sauer on the protest.
The Lone Star Future Weapons NGSW entry is available in the civilian market as the "Genesis Weapon."