The Lever Action Rifle Is Brought To The 21st Century With The POF USA Tombstone 9mm
Gungho Cowboy
03 Jan 2023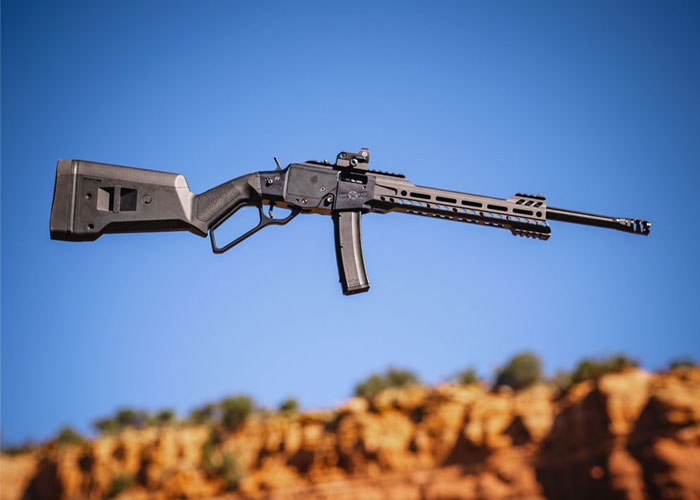 Some of us have started our experience in shooting using lever action guns, whether as pellet guns, or for some more serious caliber imagining ourselves as cowboys going after outlaws in the Wild Wild West. But of course, that's just shooting at the range and it was fun using Lever Action guns, but they look like they are stuck in time in their design.
But no more, POF USA, the Arizona-based firearms maker known for its well built AR designs, decided to give it a shot and may just have succeeded in bringing the rifle to this century with the Tombstone 9mm Lever Action Rifle.
---
---
Take a look at the various enhancements and add-ons that POF USA did on the Tombstone 9mm. If you can't read the text on the image below, there is clearer text beneath it:
---
---
Magpul SGA 870 Stock
Oversized Throw Lever
Half-cocked Hammer Safety Position
3.5 LBS Single Stage Flat Trigger
MIL 1913 Picatinny Top Rail
10 / 20 Round Magazines
10.5" M-LOK Rail
XS Ghost Ring Sight
12 O'clock Picatinny Rail
Free Float Fluted Barrel
Two Port Break w/ 1/2X28 Thread Pitch
With the Picatinny top rail, owners can have the option to mount their own optics such as red dots and the rifle has a shotgun-style cross-bolt safety that can be located at the rear of the receiver. But before you go on buying third party 9mm magazines to use with it, you'll be disappointed that it uses a proprietary 9mm magazine seen used with POF USA's 9mm Phoenix. The Tombstone comes with the 20-round magazine and there are options to get 10 and 35-round magazines.
---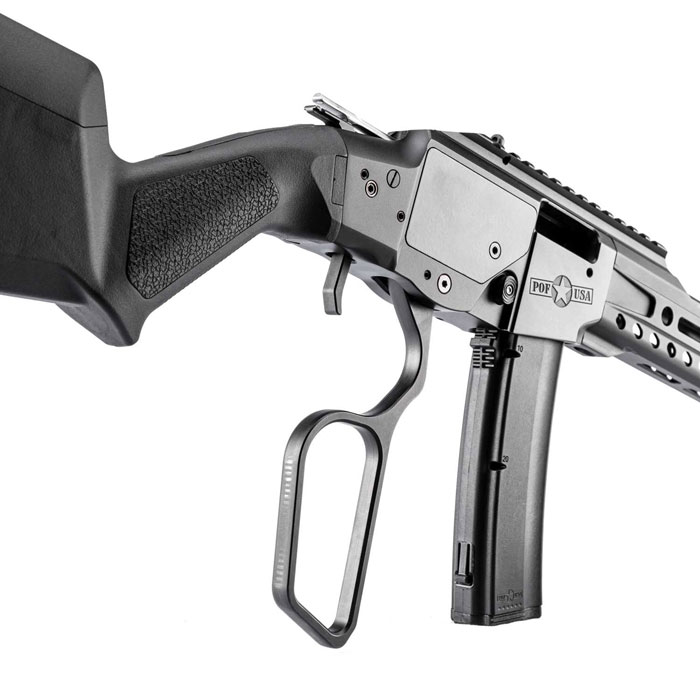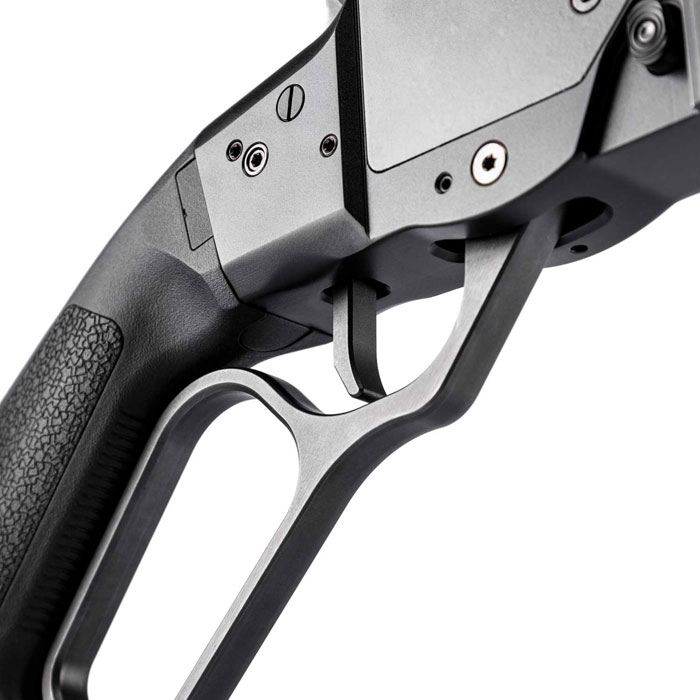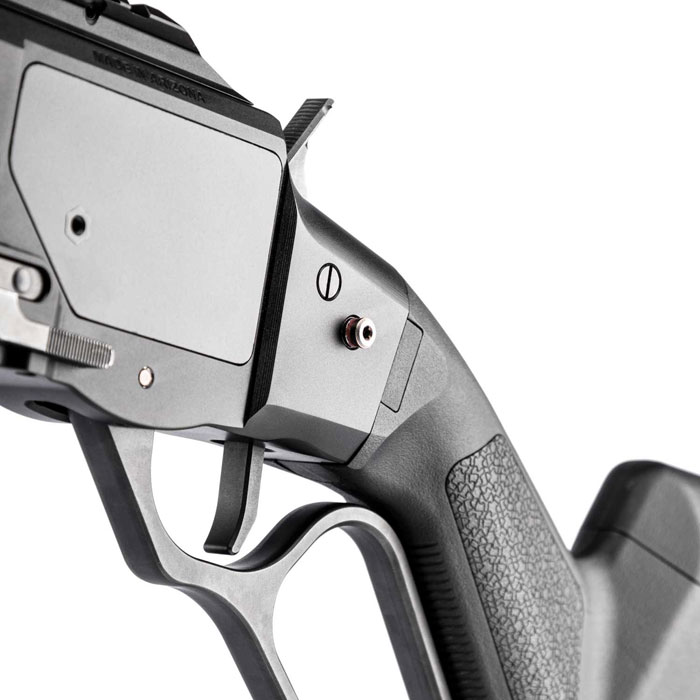 ---
The POF USA Tombstone 9mm is not exactly an affordable rifle to own and is geared towards premium buyers. It is available in black for US$1,962 and in FDE for US$2,097.