The Latest In Taurus' GX4 Series Uses Graphene Technology
Logan
14 Sep 2023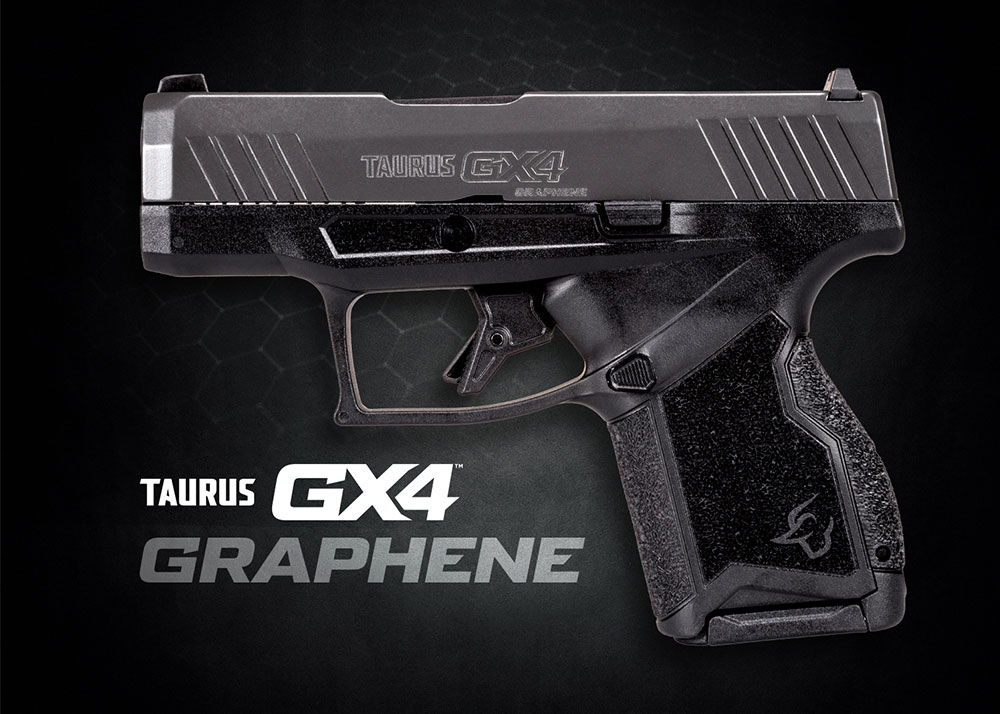 Taurus International Manufacturing, Inc. has recently unveiled the latest addition to its GX4 series – the Taurus GX4 Graphene. Now available in the U.S.A. after being released in Brazil a year ago, this revolutionary handgun is the first-ever Taurus firearm to incorporate advanced graphene technology, setting a new benchmark for compact handguns. Graphene is said to be thinnest material available right now and is 200 times stronger than steel.
---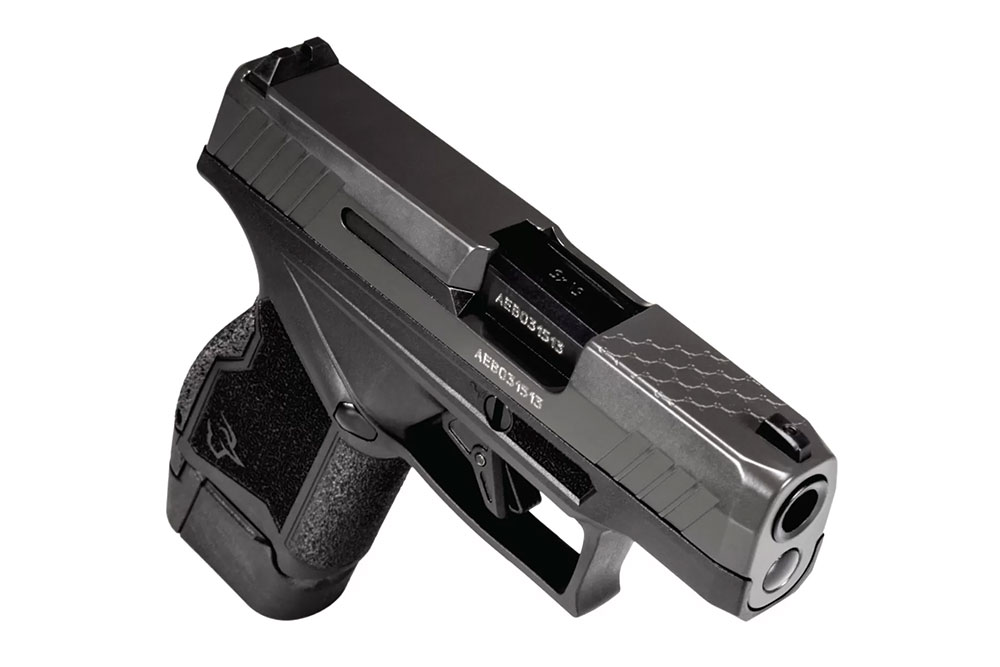 ---
Taurus say the GX4 Graphene is a testament to the company's relentless pursuit of innovation, offering a firearm that combines high-performance features with the extraordinary strength and lightweight properties of graphene. The firearm features a serrated drift adjustable steel rear sight and white dot steel front sight for unparalleled accuracy, even in challenging conditions.
Safety is a top priority with the visual loaded chamber indicator, which provides an easy and intuitive way to check the firearm's status at any time. The barrel of the GX4 Graphene, coated with DLC, provides outstanding resistance to corrosion and durability, guaranteeing top-notch performance for many years.
---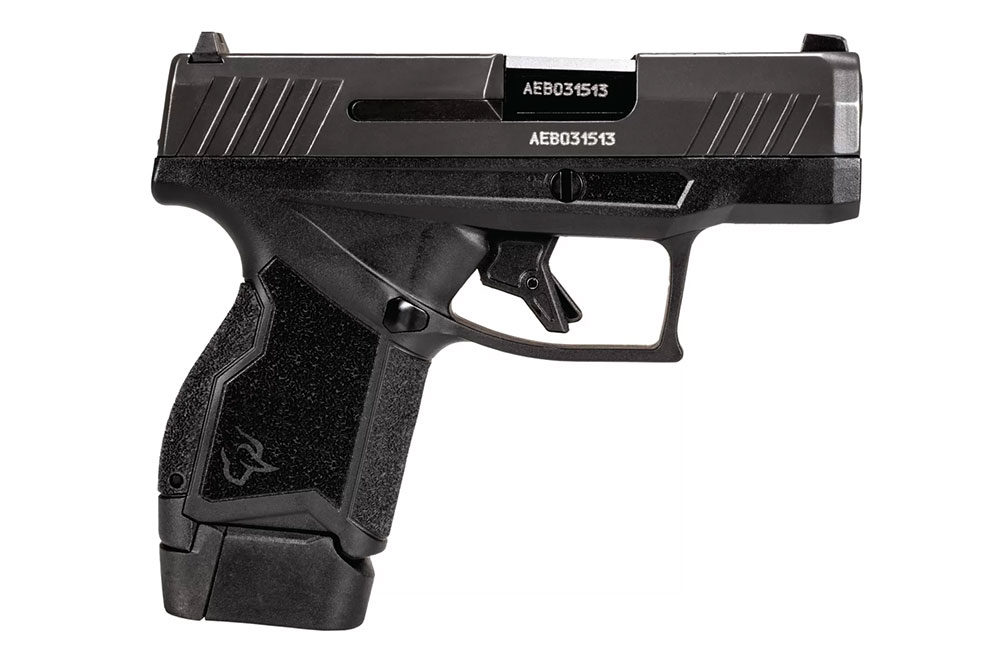 ---
The firearm's striking gray graphene finish not only adds a touch of sophistication but also enhances durability, making it more resistant to wear and tear. Taurus's unique Recoil Management Pad (RMP) provides unparalleled control and minimizes recoil, enhancing grip comfort for assured, swift precision.
The smooth, flat face and grooved trigger provide comfort and control, leading to enhanced precision and a boost in shooting confidence. Cleaning and maintenance are simplified with the GX4 Graphene's easy takedown pin, ensuring your firearm remains in top condition.
---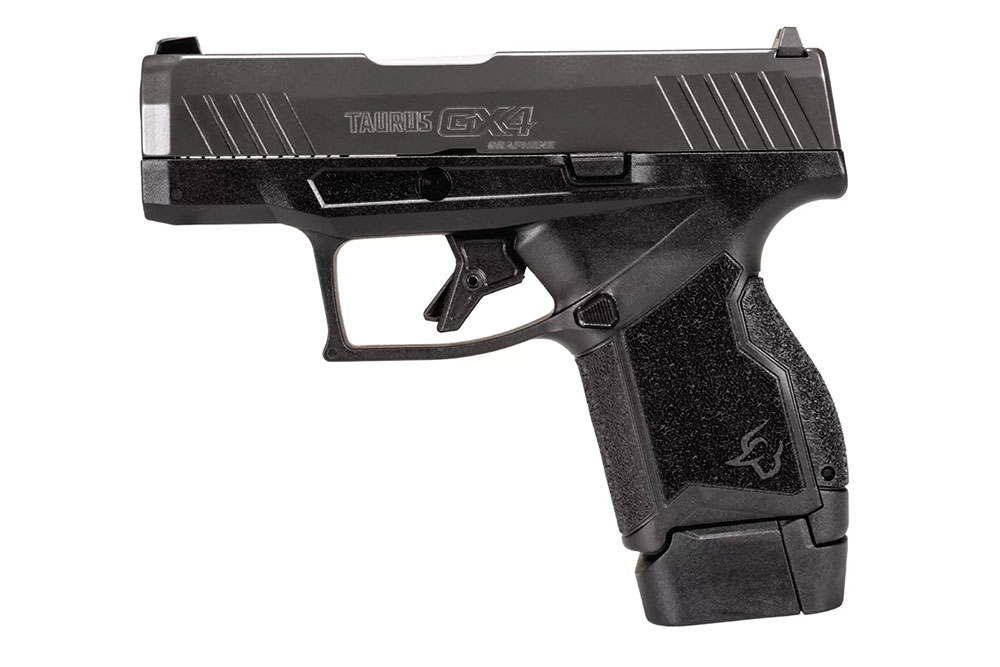 ---
Every operational component is coated with Teflon to ensure smooth and dependable performance, a testament to Taurus's commitment to excellence. The reversible magazine release ensures accessibility for all shooters, while strategically designed cuts in the magazine and grip enable swift and efficient magazine stripping when needed. Owners can customize their grip with the two backstrap options, ensuring a comfortable and secure fit for every shooter.
The Taurus GX4 is a micro-compact pistol that revolutionized the market with its unmatched capacity, reliability, and features. The GX4 Graphene is the next generation of this popular handgun, and it is the first self-defense pistol to use graphene technology. Graphene is a strong and lightweight material that is used in a variety of applications, from automotive to aerospace. The GX4 Graphene uses graphene to improve the strength of the frame and finish, while also reducing the need for cleaning and lubrication. It is available with 11 or 13-round magazines, making it a versatile and reliable option for self-defense.