LAPD Shoot & Kill Young Man Holding An Airsoft Gun In Front Of His Home
Gungho Cowboy
21 Sep 2022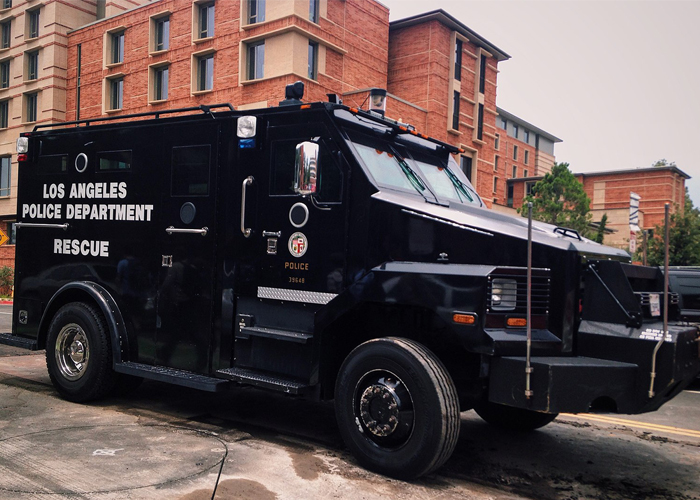 We dread telling this incident, but it has to be told to remind each and every airsoft player that this is the danger we all face when we bring airsoft guns out somewhere where it will cause alarm and the police get called. In this case I resulted into the fatal shooting of a 19-year old man in Vermont Knolls in South Los Angeles.
In an LA Times report, on 17 September LAPD police responded to a call about a family dispute. A man who was identified as Luis Herrera called 911 during a fight over one of the dogs belonging to his family. His dad, Vicente said that Luis hit his dog which resulted in the two having an argument.
When the police arrived, Luis exited the house wielding what looked like to be rifle and Vicente told them that it was a toy. The police ordered him to go inside and they opened fire and Luis was hit multiple times. According to Vicente the responding LAPD officers never ordered him to put down the rifle.
Luis died at the scene and upon closer inspection by investigators; the gun in question was confirmed to be an airsoft toy:
---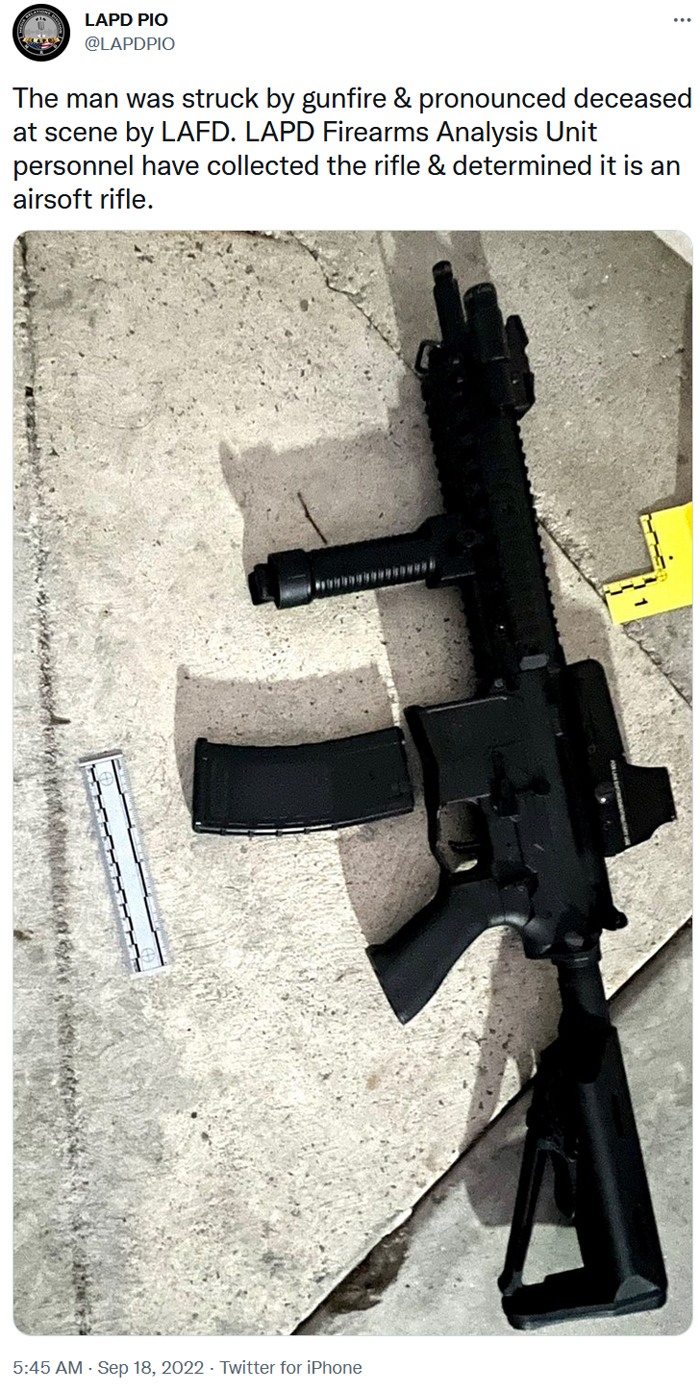 ---
As the investigation is ongoing, the LAPD still has not revealed information on how many officers were involved in the shooting. Body cameras worn by officers at the scene were collected for the investigation. There is also no information if the Herrera family is going to take legal action against the LAPD.
We always advise to follow police orders when you are out if the open holding an airsoft gun. No unnecessary movement should be done as it can be interpreted as hostile and the police will fire if they think they are in danger. However, not everyone will remember such advice and we all know what happens --- either life threatening injuries or death.
Here is a video of the incident as reported by KTLA 5:
Top photo: LAPD SWAT vehicle (Credit: Jeremy Peschard via Wikimedia)