Kinwa To Release An Arrow Dynamic US M202A1 "FLASH" 40mm Launcher For Airsoft Use
Gungho Cowboy
12 Jul 2023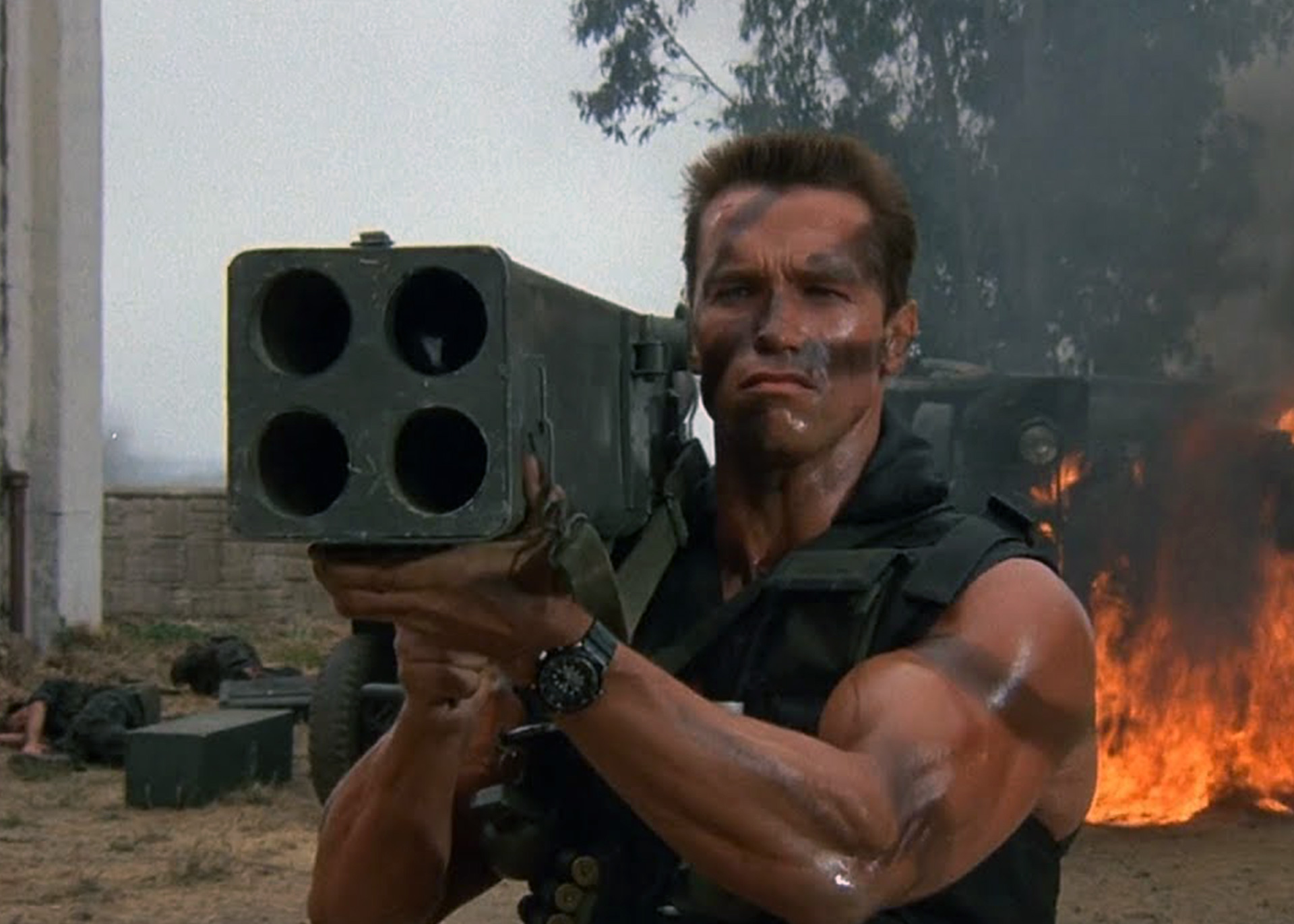 Kinwa Co., Ltd, the Japanese company behind the Arrow Dynamic brand, just gave us a sneak peek of their upcoming Arrow Dynamic US M202A1 "FLASH" 40mm Launcher on their official Twitter page. This is so far, their biggest airsoft 40mm launcher so far and for those who grew up in the 1980s watching all those cheesy action flicks, this launcher is awfully familiar.
The US M202A1 launcher was used by Arnold Schwarzenegger, playing the role of John Matrix as he raids a mansion of baddies in the movie "Commando" in 1985.
In the real world, the M202A1 FLASH is a four-barrelled rocket launcher that fires incendiary rockets. It was developed to replace the old M1 and M2 flamethrowers that were used until the 1960s which were deemed to dangerous as they needed to be carried too close to the enemy and the tanks carried on the back. The launcher is based on the XM191, a prototype weapon that was tested in Vietnam.
The rockets used by the M202A1 are 66 mm in diameter and have M235 warheads. Each warhead contains about 1.34 pounds (0.61 kg) of a substance called thickened pyrophoric agent (TPA). TPA is not napalm, but a mixture of triethylaluminium (TEA) and polyisobutylene. It is a very powerful incendiary agent that ignites spontaneously when exposed to air. It produces a very bright and hot flame that can burn skin from a distance. The flame is hotter than gasoline or napalm because of the aluminium in TEA.
The M202A1 can only fire incendiary rockets, unlike the XM191, which could also fire anti-tank rockets of the same calibre. However, no such rockets were ever made for the M202A1. The launcher can fire one or all four rockets at a time, depending on the trigger mode.
The M202A1 was issued to some infantry units, usually one per platoon. The soldiers who carried it also carried their standard rifles. The launcher was lighter than the old flamethrowers, but still bulky and unreliable. It was mostly phased out by the mid-1980s, but it is still officially in service in the U.S. and South Korea.
---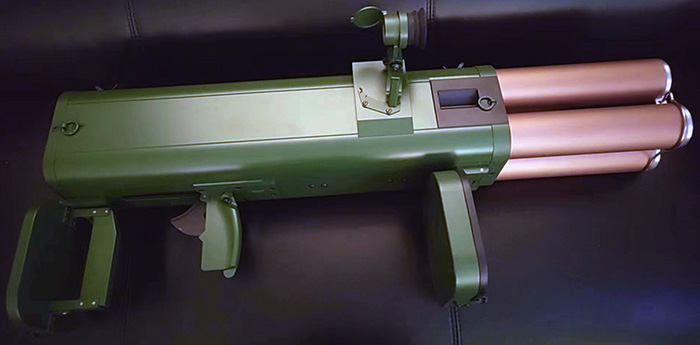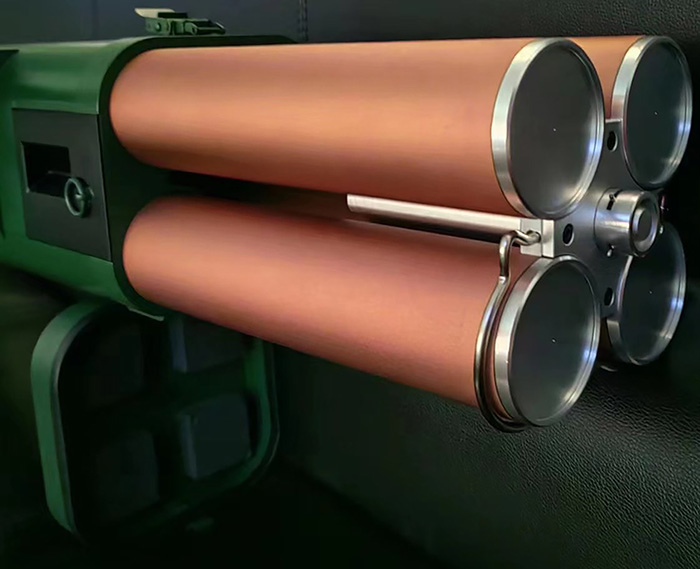 Arrow Dynamic M202A1 Flash Prototype (Source: Kinwa Twitter Page)
---
The airsoft edition of the M202A1 Flash being made under the Arrow Dynamics is expected to be released in August according to Kinwa. No pricing has been mentioned yet and it is a limited run for now with around 200 units being made for worldwide distribution.
Kinwa advises that those interested should make their reservations early on given the limited number of units in production. As to compatibility, it seems that most if not all 40mm gas BB shells can be used with it. If interested, better wait for a demonstration video showing that it works before placing an order.