John Wick Chapter 4 Trailer Shows Keanu Reeves Battling Donnie Yen
Logan
14 Nov 2022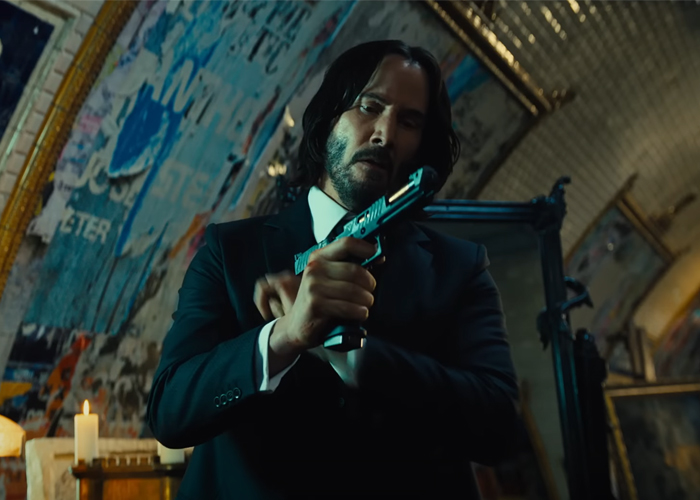 The build up to the next movie in the John Wick series continues with the release of the trailer showing more detail of what Keanu Reeves will be facing. What fans of the series are excited about is that he will be going up against the Ip Man himself, Donnie Yen (playing the role of Caine) as they do the deadly dance of gun fu.
In Chapter 4, John Wick works on defeating the High Table, the council of comprised of twelve crime lords and they govern the most powerful criminal organizations. In John Wick Chapter 3, Winston (Ian McShane), the Continental Hotel Manager, shot John Wick who fell off the roof, in order to have the hotel re-consecrated. In the Chapter 4 trailer, he is seen talking to Winston as if nothing had happened.
John Wick depends on the Bowery King, played by Laurence Fishburne, who has saved his ass in Chapter 3 and continues on supplying what he needs in Chapter 4. There will be lots of actions as John Wick moves to different locations in what is admitted to be the longest John Wick film in the series as reported by Collider in an interview with director Chad Stahelski by editor-in-chief Steve Weintraub.
Filming the movie brings the Keanu Reeves and the production crew to France, Germany, Jordan, Japan and joining him in Chapter 4 are Bill Skarsgård, Hiroyuki Sanada, Shamier Anderson, Rina Sawayama, and Scott Adkins. Lance Reddick will be again playing the role of Charon, the concierge at the Continental Hotel.
John Wick Chapter 4 is written by Shay Hatten and Michael Finch with Chad Stahelski, Basil Iwanyk, and Erica Lee as producers. It will be distributed worldwide by Lionsgate and will premiere on March 24, 2023.