Janes: JGSDF To Induct New HOWA Type 20 Rifles From FY 2024
Logan
28 Jul 2023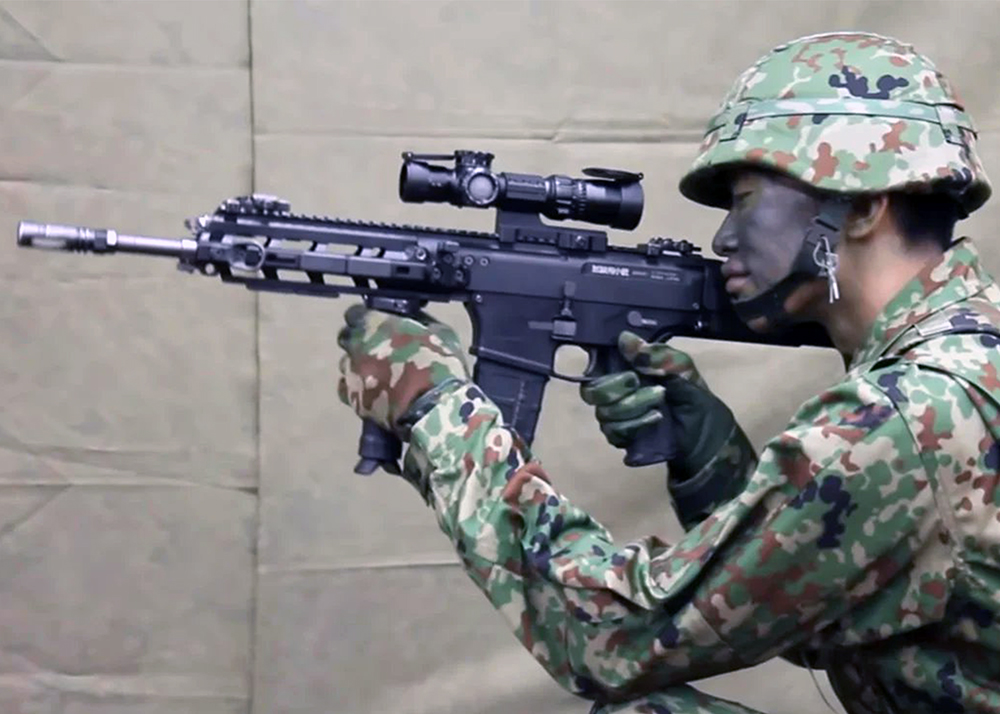 The Japan Ground Self-Defense Force (JGSDF) will introduce Type 20 5.56×45 mm assault rifles, produced by Howa Machinery, from fiscal year (FY) 2024. The service will also procure FN Herstal's Minimi Mk 3 light machine guns and Heckler & Koch's G28 E2 anti-personnel sniper guns in 2024 as reported by Janes early this week.
A spokesperson for the Japanese Ministry of Defense's Acquisition, Technology & Logistics Agency (ATLA) said that the ministry allocated JPY3.3 billion (USD23.3 million) in the 2023 defence budget to acquire 8,577 Type 20 rifles as a successor to the Type 89 rifles. The new rifles will be used for close combat operations by JGSDF personnel and are scheduled to be delivered in FY 2024 and 2025.
The Howa Type 20 assault rifle was officially announced in May 2020 as the next standard issue infantry rifle for the Japanese Ground Self-defense Forces. Its development was initiated by a request from the JGSDF in 2014 for a new, more modern 5.56mm rifle to replace the older Howa Type 89 Rifle.
Developed by the Howa Machinery Company, the Type 20 assault rifle appears to be an amalgam of many modern weapons, with hardly any original features to distinguish it. However, this is not necessarily a terrible thing, as typical requirements for a military weapon include reliability, durability, ease of maintenance and combat effectiveness.
The first batch of rifles ordered for the JGSDF numbers around 3,000 guns, and the total number of new rifles on order may be as high as 150,000. However, it will take several years to procure them.
The Howa Type 20 Assault Rifle is a gas operated, select-fire weapon that uses a short stroke gas piston system and rotary bolt locking. The gas block features a manually adjustable gas regulator, and the upper and lower receivers appear to be made from aluminium alloy.
This gun sports ambidextrous controls and can be set up with the charging handle on either side of the rifle. The top of the receiver and forend are provided with an integrated Picatinny rail and the forend also features M-LOK system slots at 3-, 6- and 9 o'clock positions.
---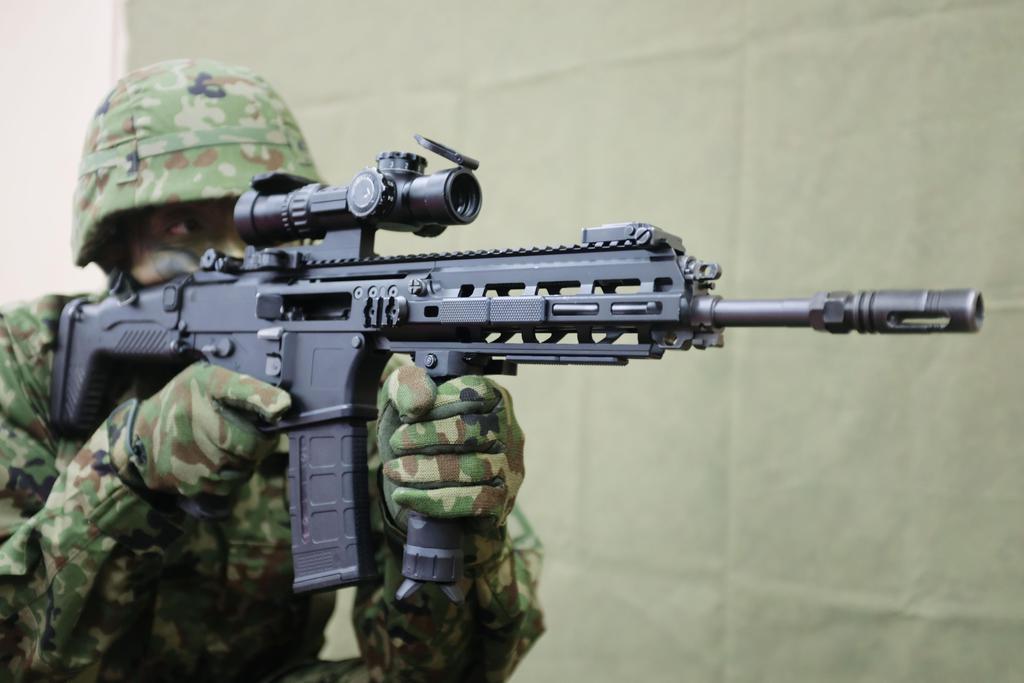 ---
Ammunition is fed from M16-compatible magazines and this rifle can be fitted with any type of day or night optical sight, as well as back-up iron sights on folding bases. The shoulder stock is plastic and can be adjusted for length of pull and has an adjustable cheek rest.
According to the press, the Type 20 rifle will be issued with a 1-8X variable power telescope sight as its primary sighting option. It can also be fitted with an optional 40mm GLX 160 underbarrel grenade launcher made in Italy by Beretta.
As for an airsoft version of the HOWA Type 20, airsoft players are waiting for an announcement from Tokyo Marui if they have plans in developing an NGRS and Gas Blowback version. The Japanese airsoft company produces the HOWA Type 89 rifle in standard AEG and gas blowback versions.