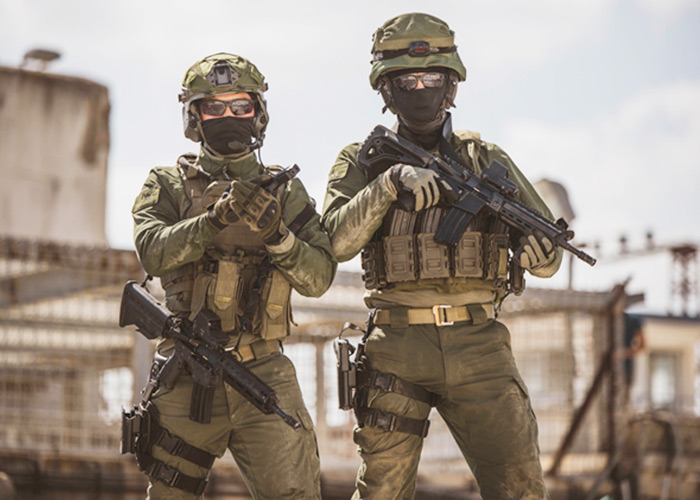 The Tavor Bullpup and Galil rifles won't be the only assault rifles in the lineup of IWI (Israel Weapon Industries). Last Wednesday, September 4, 2019, the company introduced the ARAD rifle and it is an AR-style rifle (do I hear groans of "Not another AR!"?). It is a short-stroke gas piston with a 2 position gas regulator for regular or suppressor use.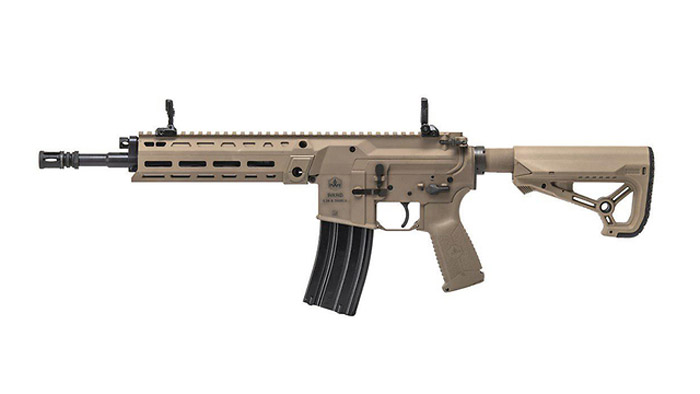 Available in Black and FDE colors, this will be marketed to military and law enforcement organizations around the world and being a multi-caliber rifle, it is able to use 5.56X45mm and 300 Blackout rounds with the quick detach barrel but what is seen in the product images is the 5.56x45mm version. According to the European Defence Review it is available with barrel lengths of 292mm (11.5") and 368mm (14.5"). There will be plans for other lengths such as the 419 mm (16.5″) and 508 mm (20″) with other calibers planned in the future.
ARAD is taken from the name of the Arad, the city in the Southern District of Israel and 25 kilometers west of the Dead Sea.
AllOutdoor.com got an exclusive look at the rifle and were able to shoot the rifle at the DANI HI shooting facility in Hadera, Israel which you can read here.
As always, players would dream of having an airsoft version. So far, Umarex has the licence to making the IWA Tavor rifle, will it try to make an ARAD airsoft version?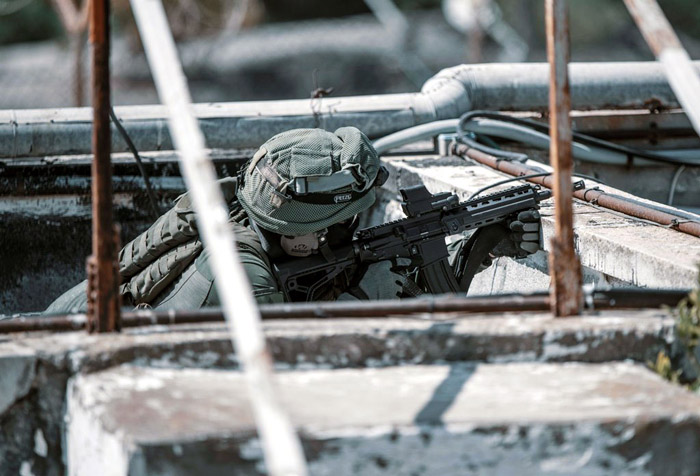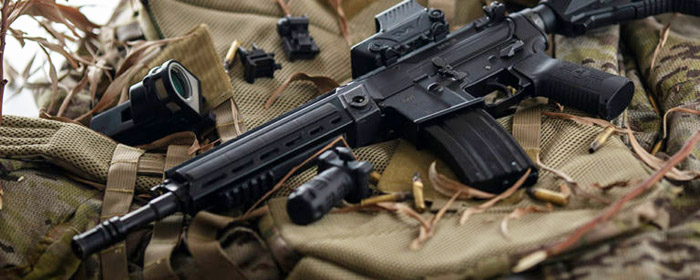 Here are the pertinent information on the rifle from IWI:
FEATURES

Short-stroke gas piston
2 position gas regulator – Regular/Suppressor use
Optional: MIL-STD 1913/M-LOK accessory rails at the 3, 6 and 9 o'clock positions
Hard-anodized monolithic aluminum MIL-STD 1913 Rail in the upper receiver 

ADVANTAGES AND BENEFITS

Designed for minimum operator and armorer level maintenance, thus reducing maintenance and life cycle costs
100% interchangeability, reducing the overall costs of the system
All the metal parts of the weapon are corrosion resistant
Hammer-forged, chrome-lined, free-floating barrel, for enhanced accuracy & life cycle
Quick detachable barrel – barrel can be replaced by a user in a matter of seconds
Uses any NATOMIL STD 5.56 Steel, aluminum or polymer magazines

OPTIMIZED ERGONOMIC DESIGN

Retractable polymer stock
Highly ergonomic pistol grip
Fully Ambidextrous weapon
4 points along the rifle for QD or Cord attachments

TECHNICAL DATA

Caliber: 5.56X45mm
Rifling: 6 RH Grooves, 1:7″ twist
Barrel length (mm) : 292 (11.5″)
Total length, butt retracted (mm): 720
Total length, butt extended (mm): 800
Weight (pprox.. Kg) (w/o magazine): 2.85
Rate of fire (pprox.. Rd./min): 700~1100