It's Make Or Break Today As It's The Final Day Of Voting! Cast That Vote Now!
OptimusPrime
03 Feb 2020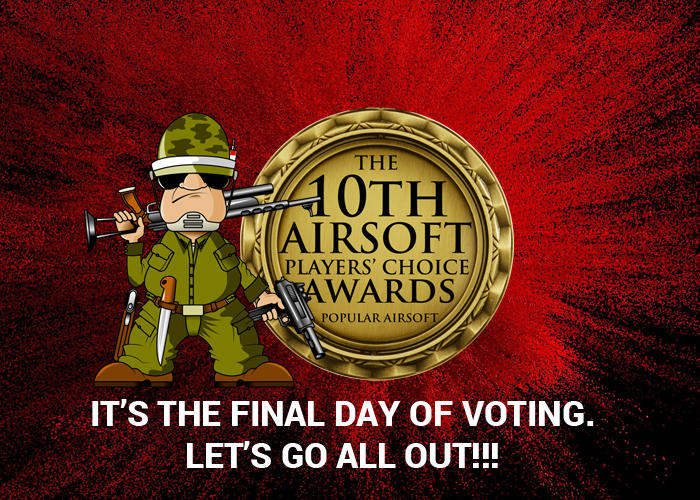 Let it be known that today will mark the end of the ten years of voting for the Airsoft Players' Choice Awards. From an idea that we thought was just a simple event of recognizing the efforts of those in the airsoft industry and the airsoft community, which over the years has become the biggest airsoft event online, we would like to send our thanks in making it happen. But the most important thing for the moment that as many votes from our readers and airsoft players worldwide should be cast by the end of the day and make the 10th Airsoft Players' Choice Awards the biggest in the first decade of the awards.
If you have not cast your vote yet and want to support your favourites who have made it to the Voting/Finals Period, then better cast your vote now as it's your final chance. Please do click on the button below to go to the official awards page and vote:

For the finalists, there is just one advice we can give --- go all in now as it's the final day to get those votes. Make sure that in every corner of the intewebs there are still some airsoft players remaining who have not cast their votes and make them cast their votes with your name on it. Just drop everything and get those votes.
Voting ends by 2330H PST.
For our voters, always remember that there are some nice prizes that can be won in the raffle draw and we hope these prizes are motivation enough for you to vote.
You can learn more about the raffle prizes here.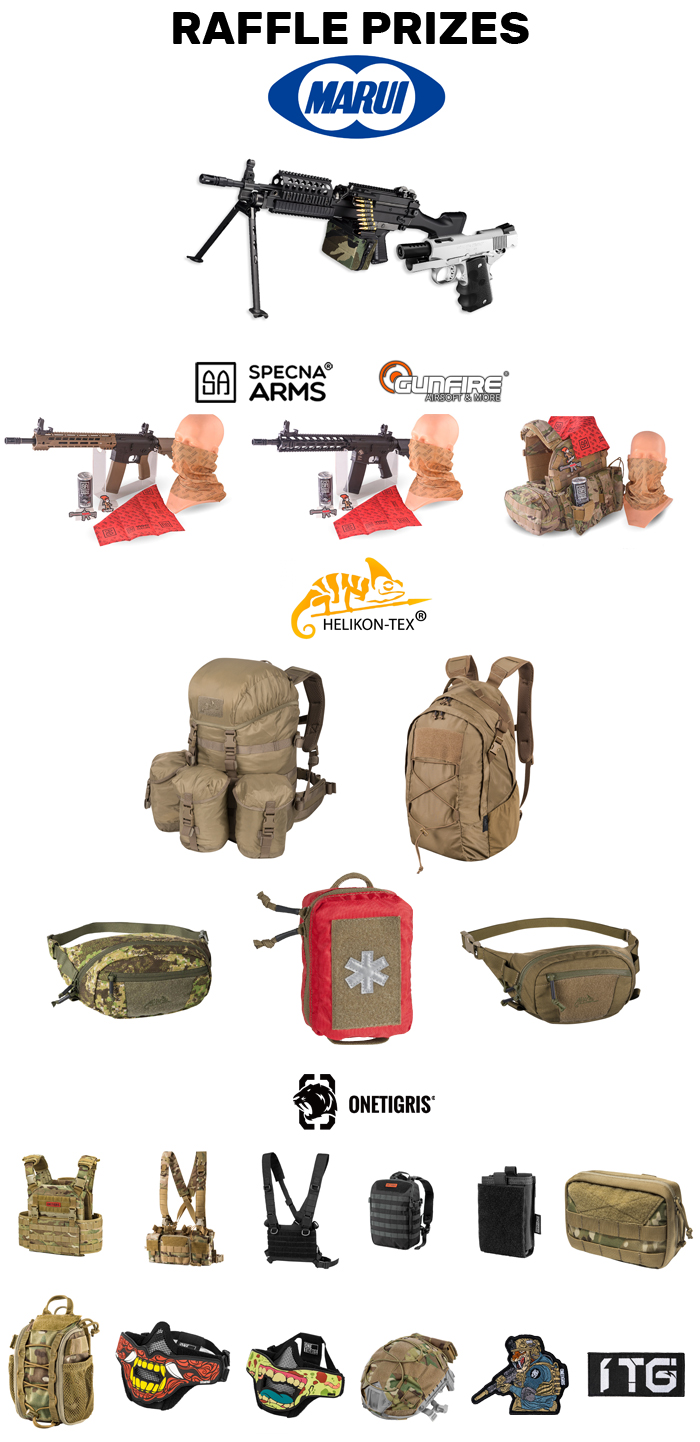 To make the Awards happen, it is through your support as voters and readers. It is also with the support of the following sponsors:
MAIN PRESENTER


Please do take time to click on the logos of the sponsors for the awards. With their valuable support, we are able to hold the awards each year. By clicking on the logos you get to visit their websites for you to learn more about the companies and their products.
Please remember these dates so you can follow the award process properly:
Nomination Period
25 November - 29 December 2019
Voting Period
6 January - 3 February 2020
Winner Announcement
10 February 2020
Awarding
Airsoft Meetup
IWA Outdoor Classics 2020
8 March 2020
Make the 10th Airsoft Players' Choice Awards great! Vote for your favourites now!