Is It Another FN SCAR? It's The Hunt Group SCX12 Semi-Auto Shotgun
Logan
10 Mar 2023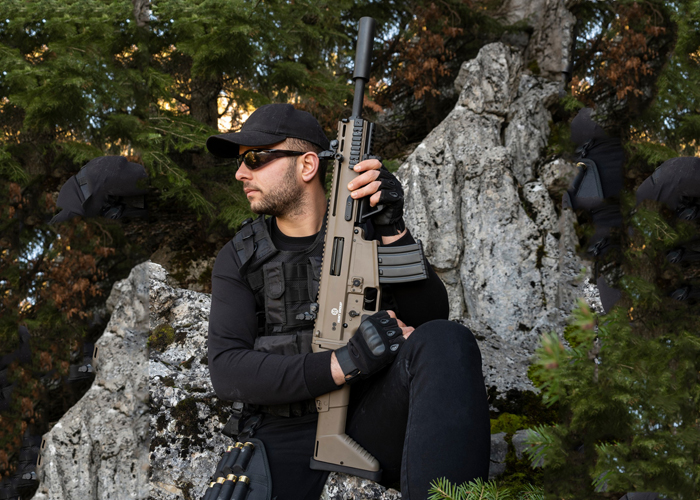 For the fans of the  FN SCAR series out there, would you mind if there is a shotgun based on the ergonomics of the SCAR? If you are ok with it, then meet the SCX12 semi-automatic shotgun from the Hunt Group of Turkey.
The SCX12 is a magazine fed semi-auto shotgun that was on display during the IWA Outdoor Classics 2023 that took place a week ago. The Hunt Group is specialized in the production of shotguns whether it is magazine fed, pump action, over and under, side by side, and single barrel.
---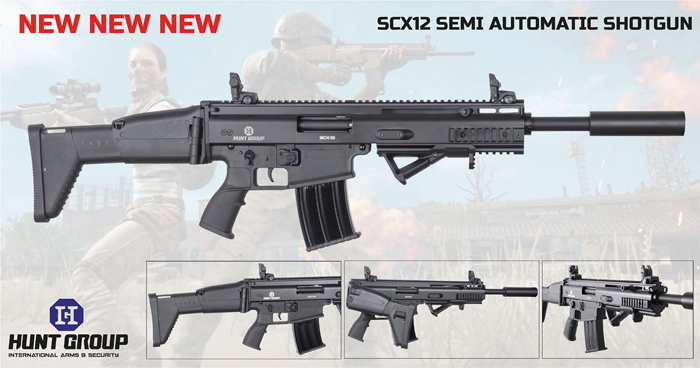 ---
Looking at the SCX12, you won't be blame if you see at as a new member of the FN SCAR family as it looks like a SCAR, down to the folding stock. The body is mainly made of aluminum with the stock being plastic. It is a 12-gauage shotgun with magazine capacity at 2+1, 5+1, 10+1. Barrel lengths are 47cm and 51cm.
The SCX12 shotgun is available in 5 colour schemes to choose from which we believe to black, tan, FDE, gray, and OD. No pricing has been mentioned yet and he Hunt Group intends to export this to the U.S.A.
---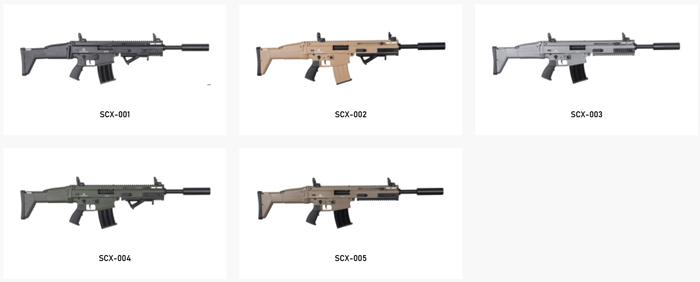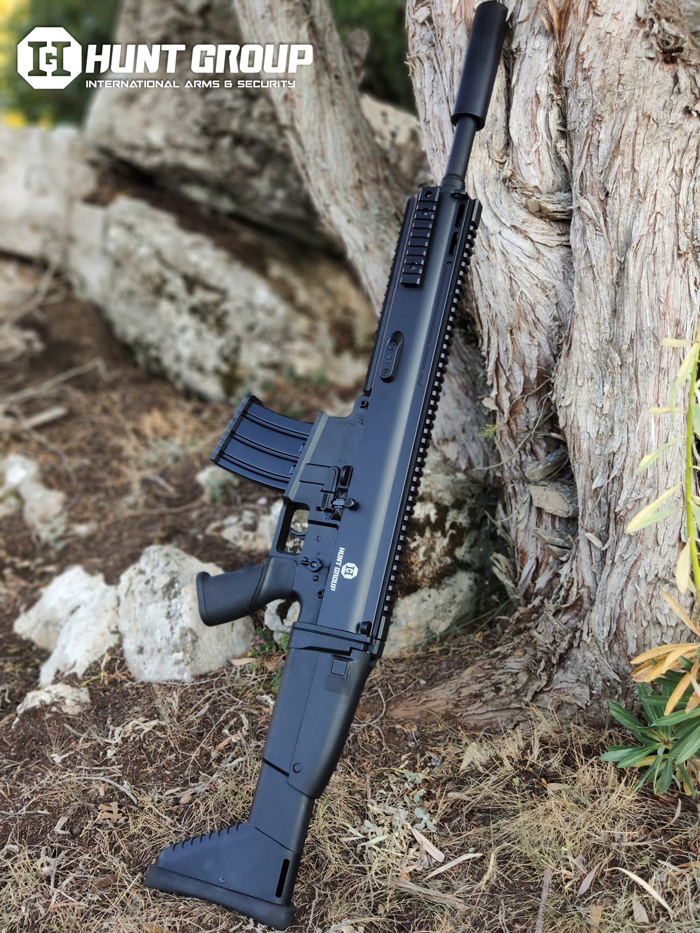 ---
Vertical magazine fed airsoft shotguns are the realm of Tokyo Marui for now, with the introduction of its Automatic Electric Shotgun series (AES) comprised of the AA-12 and the SGR-12 (the latter now cloned by CYMA in the form of the CM.102) and the upcoming SAIGA-12K Gas Blowback Shotgun (GBBS). It is still a sparse segment in the airsoft market given that other airsoft manufacturers follow the standard set by Tokyo Marui.
If indeed there will be an airsoft SCX12, it will be interesting to find out if it will be using the AES system or it will use the GBBS as made by the Japanese airsoft company. But one thing for sure, we need more airsoft shoguns.