Will A Package From China Get You Infected With The Coronavirus?
Gungho Cowboy
13 Feb 2020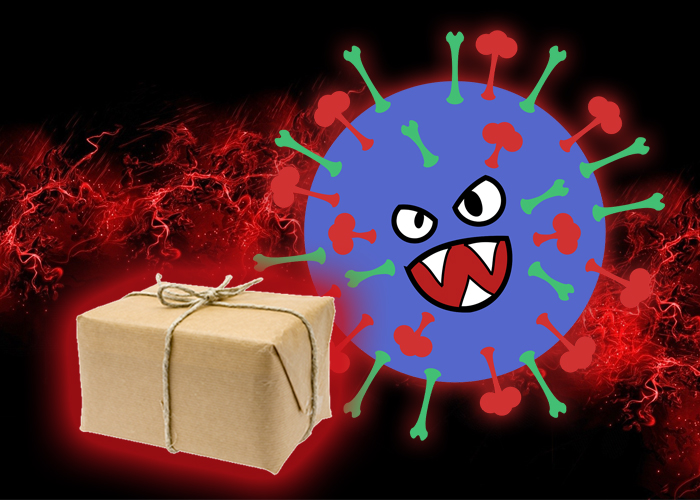 The 2019 Novel Coronavirus, which is now given an official name by the WHO as the Covid-19, has gripped the world with stories of people getting infected, with tens of thousands already diagnosed with the virus, and over a thousand dead mostly in China. Flights in and out of China are being curtailed and countries have banned travelers from China and other affected countries, with the exception of their own citizens. Events where large crowds are expected are being cancelled or exhibitors deciding not to join such as the Mobile World Congress the biggest mobile tech event in the world that is slated to be held in Barcelona on 24 February has been cancelled by the GSM Association.
An example closer to airsoft is that VFC has pulled out of the IWA Outdoor Classics 2020, the trade event in Germany that sees the biggest number of airsoft companies, mainly from Asia, participating in this event. Citing health and safety reasons, the company decided it is best to stay away from large public events until the viral epidemic is considered over.
Now, another concern for airsoft players is about packages they order from Asia, where most of airsoft products and gear come from. With many companies outsourcing their production to China, there are worries that the packages originating from the heavily affected areas might carry the virus and infect customers who have received their packages and those who have handled them during the shipping process.
According to virus experts, you can rest easy. According to the Centers for Disease Control and Prevention (CDC), there is low risk of getting the virus from packages shipped from China:
There is still a lot that is unknown about the newly emerged 2019 novel coronavirus (2019-nCoV) and how it spreads. Two other coronaviruses have emerged previously to cause severe illness in people (MERS and SARS). 2019-nCoV is more genetically related to SARS than MERS, but both are betacoronaviruses with their origins in bats. While we don't know for sure that this virus will behave the same way as SARS and MERS, we can use the information from both of these earlier coronaviruses to guide us. In general, because of poor survivability of these coronaviruses on surfaces, there is likely very low risk of spread from products or packaging that are shipped over a period of days or weeks at ambient temperatures. Coronaviruses are generally thought to be spread most often by respiratory droplets. Currently there is no evidence to support transmission of 2019-nCoV associated with imported goods and there have not been any cases of 2019-nCoV in the United States associated with imported goods. Information will be provided on the 2019 Novel Coronavirus website as it becomes available.
The World Health Organization (WHO) concurs, saying that the virus would not survive long enough with international shipping. Most of the infections reported are said to be spread after close contact with an infected person:
Yes, it is safe. People receiving packages are not at risk of contracting the new coronavirus. From experience with other coronaviruses, we know that these types of viruses don't survive long on objects, such as letters or packages.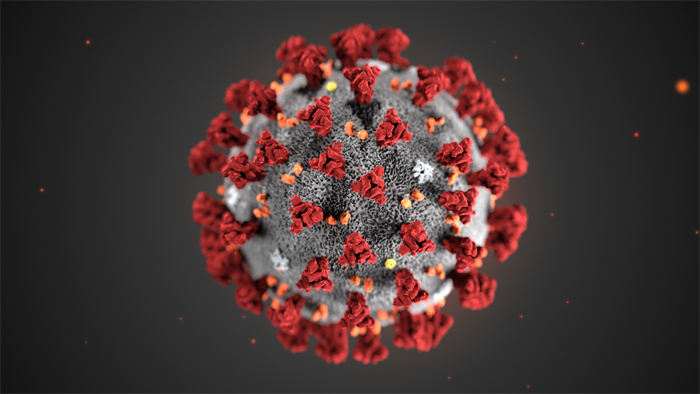 2019 Novel Coronavirus (2019-nCoV) (Source: Wikimedia)
The real impact of Covid-19 is in terms of shipping as the transport and postal system of China was shutdown with the restrictions imposed by the Chinese government leading to several delays. Factories are closed, people are told to stay at home, and travel bans put into effect. For those who rely on suppliers from China, then they are heavily affected as stocks dwindle and there is no guarantee that orders will be fulfilled on time.
There are a lot stories about the coronavirus on social media that are misleading or outright false. What is extremely bothering is that people are willing to share such falsehoods that may just worsen the situation. People should heed the advice from medical and government authorities by visiting their official websites or social media pages and read updates reported by reputable media outlets rather than a post by any Tom, Dick and Harry on Facebook.