US NSWC Crane Wants A 6.5mm Creedmoor Upper Receiver Conversion Kit For The M110K1
Logan
22 Oct 2019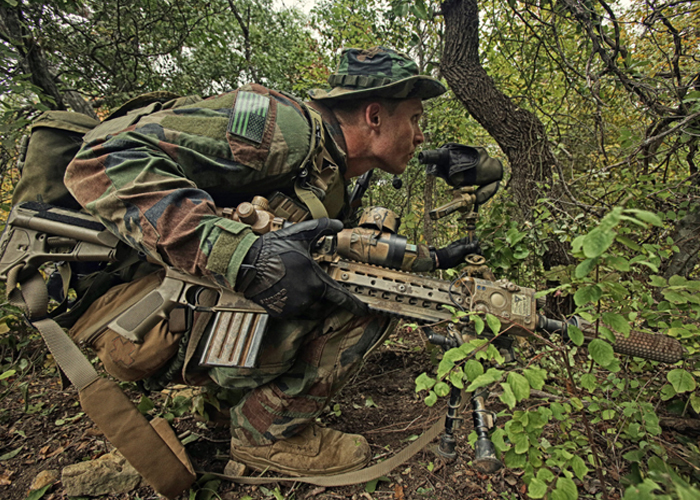 The US Naval Surface Warfare Center, Crane Division just released a Request For Information (RFI) via the Naval Sea Systems Command M110K1 6.5mm Creedmoor upper receiver conversion kit.  This is still an exploratory request as they look into the potential of converting the M110K1 to fire the 6.5 Creedmoor round.
The M110K1 is a variant of the M110 Semi-Automatic Sniper System and is in use in the U.S. Army and the Marine Corps. Made by the Knight's Armament Company, it is similar to the SR-25 with but has significant differences in terms of buttstock and rail system designs, as well as it is based on the Heckler and Koch G28E-110 Compact Semi-Automatic Sniper System (CSASS).  As for the details of the RFI as posted at the FedBizzOps website, the Naval Sea Systems Command gives an initial rationale:
The Government is issuing this RFI announcement as part of market research for M110K1 new upper receiver (6.5mm Creedmoor conversion kit) assembly (Technology Improvement). Naval Surface Warfare Center, Crane Division, Crane, IN intends to modify the existing sole-source contract (N00164-18-D-JN50) for technology improvements with Knights Armament Company, 701 Columbia BLVD, Titusville, FL 32780-7902. Knights Armament Company has offered to the Government an improved, capability upgrade to the upper receiver assembly for the M110K1 Semi-Automatic Sniper System (SASS). The new upper receiver is 6.5mm Creedmoor (versus 7.62mm, CLIN 0001 on current contract) and provides longer distance shots and increased range. This modification will be conducted on a sole-source basis in accordance with the statutory authority 10 U.S.C. 2304(c)(1) as implemented by FAR 6.302-1, only one responsible source and no other supplies or services will satisfy agency requirements.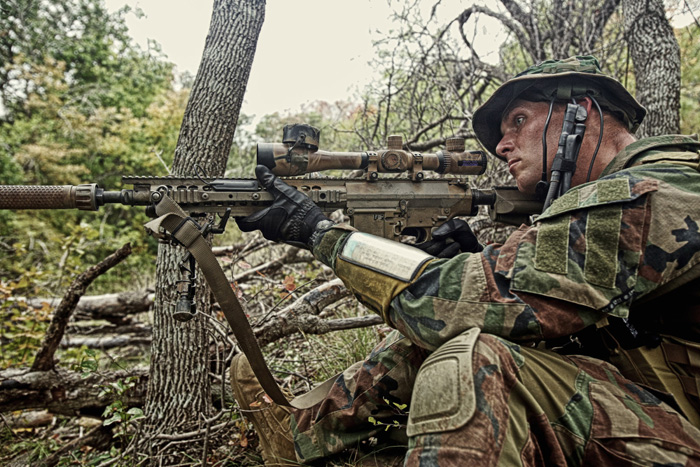 The 6.5mm Creedmoor round, which is developed by Hornady was specifically designed for long distance shooting and accuracy of up to 1,000 yards, can be used in Stoner AR-10-style designs provided that there are modifications to the upper receiver to accommodate the round. Since the M110 is loosely based on the AR-10 design, it has the potential to use the 6.5mm Creedmoor.
The M110K1 uses the 7.62×51mm NATO round but if the upper receiver gets the conversion kit for the 6.5mm Creedmoor, then it will have a recoil almost the same as the 5.56mm round which will give it a better rate of fire even since its recoil power is significantly lower as compared to the 7.62mm.
In airsoft, an M110/K version is made by Ares Airsoft which is basically a modification of their existing SR-25 AEG design.
Photos: MARSOC Raider with the M110K1 during Advanced Sniper Training. Photos by Vance Jacobs