U.S. Army Sees First Female Soldier Graduate From Special Forces Qualification
Logan
14 Jul 2020
In a first in the U.S. Army Special Forces tradition, a female soldier passes all the qualifications and formally graduates for the first time in a ceremony. But before we go on with story, it is to be clarified that this is not the first time that a female soldier was able to finish the Special Forces Qualification.
The unidentified soldier, as it is a policy not to release the names due to the sensitivity of their missions, received her Special Forces Tab and wore her Green Beret during the ceremony along-side her classmates or about 400 soldiers last July 9.
She is said to be a member of the National Guard and entered the Army Special Forces qualification course at Fort Bragg, North Carolina together with three other female candidates. But she is the first one to finish the qualification course and will soon join a team.
According to the U.S. Army website, Lt. Gen. Francis Beaudette, Commanding General for U.S. Army Special Operations Command who preceded over the graduation ceremony stated, "Each and every one of you demonstrated the ability to meet the baseline standards and competencies for admission to our Regiment."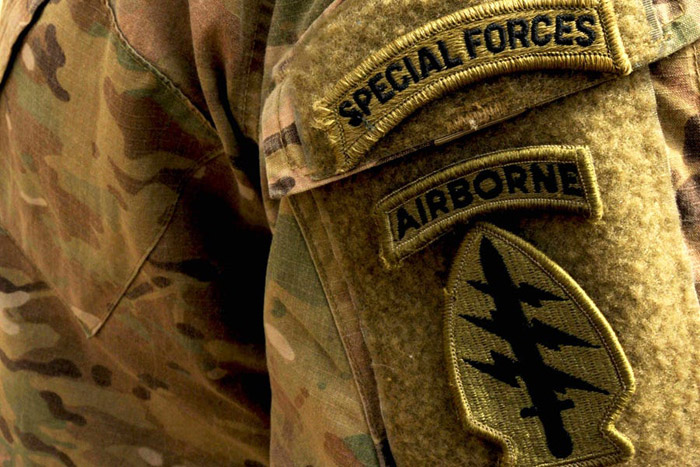 He furthered added that, "From here, you will go forward and join the storied formation of the Green Berets where you will do what you are trained to do: challenge assumptions, break down barriers, smash through stereotypes, innovate, and achieve the impossible. Thankfully, after today, our Green Beret Men and Women will forever stand in the hearts of free people everywhere."
The first woman to actually finish the Special Forces Qualification was Capt. Kate Wilder 40 years ago, but was not allowed to join her peers in the graduation ceremony. She then appealed with the help of JAG Attorney Dick Anderson. The U.S. Army conducted an investigation and directed that she be declared a graduate and assigned "5 Golf" code which is assigned to Special Forces officers. While she never returned to join a Special Forces unit she moved to the reserves. She proudly wore her Special Forces tab and retired with the rank of Lt. Colonel in 2003.
You can read her story at the New York Times.
Photo credit: U.S. Army