Online Battle Royale Game Fortnite Marks Its Second Chapter
Gungho Cowboy
17 Oct 2019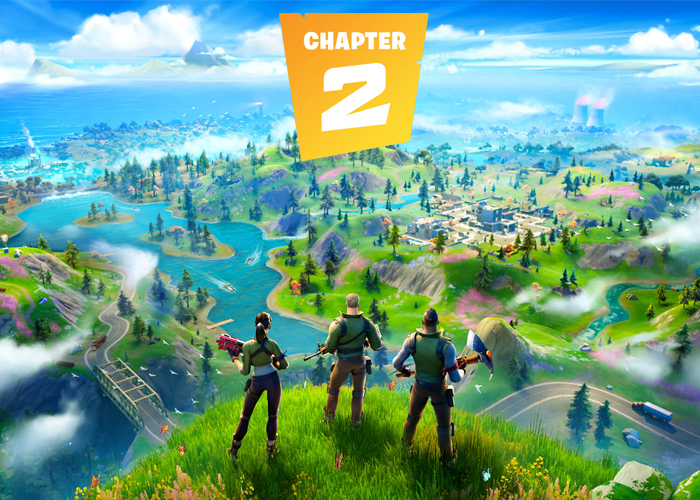 Last Sunday, a huge asteroid blew up the Fortnite island that marked the end of Season 10 of game it players were then sucked into a rift and the island was replaced with a black hole that was streamlined. This left many players unable to play the game and Fortnite also deleted all its tweets.
This has been predicted in August by players which was then confirmed by Epic Games that it would take place on the 13th of October.
What came next is the launch of Season 11 or what Fortnite calls as "Chapter 2". It is now online and this massive date is around 16GB for PC, 9GB for PS4, and 192MB for mobile gadgets. The new map still has the same style but more features added such as rivers with new locations such as Craggy Cliffs, Dirty Docks, Frenzy Farm, Holly Hedges and Lazy Lake, Misty Meadows, Retail Row, Salty Springs, Slurpy Swamp, Steamy Stacks, Sweaty Sands and Weeping Woods.
With the water/river features, players can wade, swim, or even ride a boat, however you cannot go underwater and try to sneak up on players (though that would be a good feature). Players can carry other downed players so they can be move faster and they can hide in smaller places now such as dumpsters and haystacks. As for weapons, here is the list with the last one being interesting support weapon according to Polygon:
Pump and Tactical Shotguns
Standard Assault Rifles
Burst Rifles with a new AUG added
SMGs such as the P90
Bolt-Action Sniper Rifles
Rocket Launchers
Bazooka that shoots bandages
The gameplay is still the same, with players aiming for the "Victory Royale" with a maximum of 100 players parachuting into the island and try to eliminate each other. Players can advance their Battle Levels by completing challenges, in this case catching fish at the Sweaty Sands pier. There are fresh skins and emotes as well with earning medals by searching chests apart from eliminating players. The new bandage Bazooka can help heal a squad and there are more exploding items such as barrels and gas tanks.
Chapter 2 is still very much the Fortnite game that players are familiar with. What makes it different for now is that is a fresh start of knowing the fresh map, find out more about the weapons, and other surprises. Of course, there are vaulted weapons that soon players would want to free up.
Fortnite is a free to play game but it earns with its in-game currency called V Bucks where players get to customise skins and accessories. It is playable on Windows, MacOS, Nintendo Switch, PlayStation 4, Xbox One, iOS, and Android.