Taiwan Gun: CYMA CM.057B Sniper Rifle
OptimusPrime
01 Jun 2020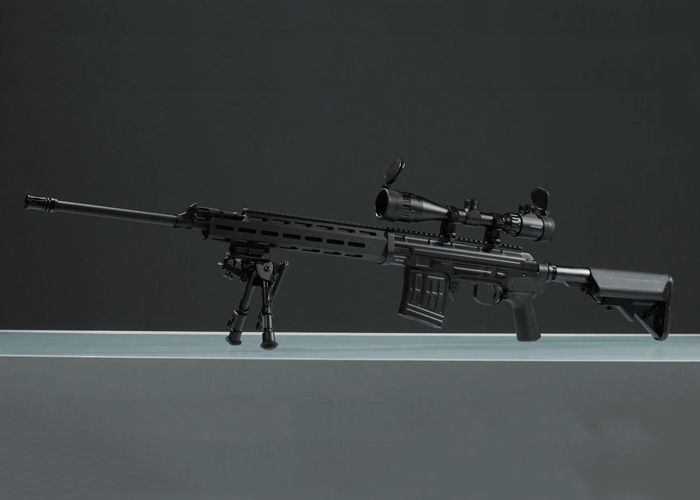 A quick overview of the CYMA CM.057B airsoft sniper rifle available at Taiwan Gun... "After very good opinions of the previous version of SVD, CYMA presents the next replica of this popular sniper rifle. The iconic rifle of high-quality workmanship is a position that will please many airsoft players. The replica is made of high-quality materials such as aluminum, polymer and steel. Parts made of steel: receiver cover, safety lever, trigger guard and magazine. Aluminum parts are: flash hider, outer barrel, handguard, gas block, receiver, bolt carrier, receiver extension, scope mount rail. Pistol grip and stock made of polymer.
The internal parts are specially designed for this model. Replica mechanism:
specially designed gearbox
CNC machined steel gear set
reinforced piston with two steel teeth
reinforced directional piston head
7mm steel bearings
ball bearing spring guide
hi-torque motor
Set includes:
SVD replica
100 magazine
battery and charger"