PTS Griffin Armament Low-Pro RIGID Rails
OptimusPrime
09 Aug 2019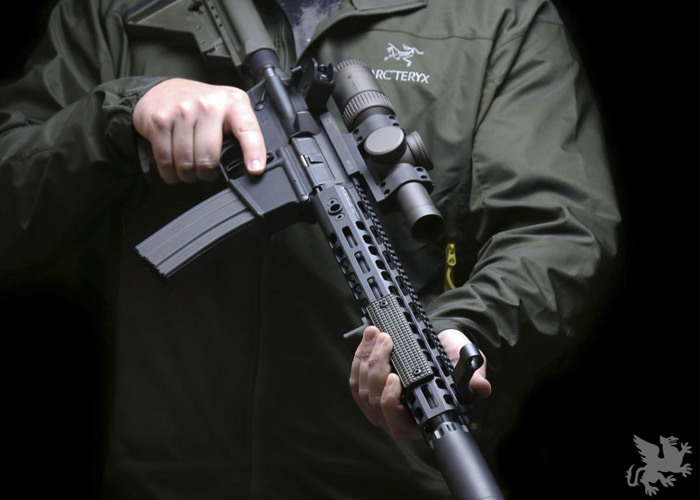 PTS Syndicate announce that they have released the M-Lok Low-Pro RIGID Rail licensed from Griffin Armament... "The PTS Griffin Armament Low-Pro RIGID™ Rail is a slim, ultralight, yet extremely rigid M-LOK rail.  Its rigidity reduces rail flex when torque is applied from foregrip type accessories or when load is applied on the rail whether when using with a bipod or shooting from barricades.  This minimizes POA/POI (point of aim/point of impact) shift of any mounted lasers.  Carefully positioned slots on the rail removes unnecessary weight without compromising the rail's strength and rigidity.  The flat screw hardware and inset QD sling swivel cups further the theme of the slim, smooth profile of the rail.  M-LOK slots at the 3, 6, and 9 o'clock positions allow for mounting of your favorite M-LOK accessories.
The PTS Low-Pro RIGID™ Rail also includes 1 PTS Low Profile QD Sling Swivel.
Features:
Low Profile Magpul M-LOK mounting system interface
Low profile anti-rotation QD sockets
Includes Low Profile Mock PTS Griffin Gas Block & Gas Tube
Bonus: Includes 1 PTS Low Profile QD Sling Swivel
Specifications:
Color – Black
Material – 6000 series Aluminum
Coating – Black Anodized Finish
Weight –
8.6in. - 308 g (approx.)
13.5in. - 407g (approx.)
Dimensions -
8.6in. - 217 x 50 x 39mm
13.5in. - 342 x 50 x 39mm"