PTS Bags MWAL License for Airsoft
OptimusPrime
12 Jun 2019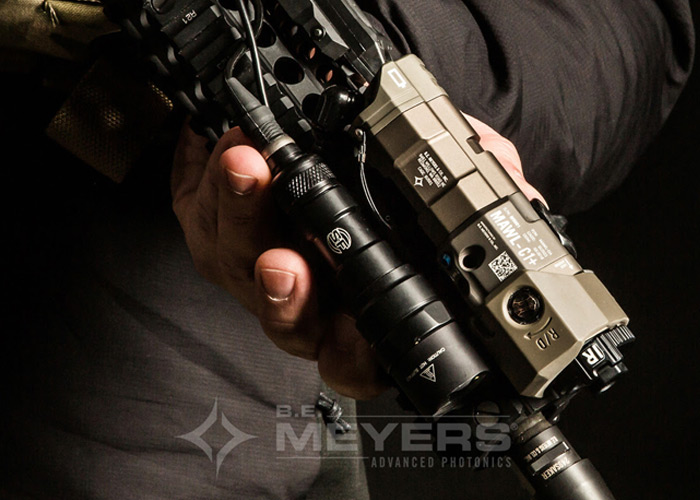 Good news for airsoft players as the B.E Meyers Modular Advanced Weapon Laser (MWAL) is licensed to PTS Syndicate... "B.E. Meyers & Co., Inc., known for their rugged, advanced photonic solutions for the defense and aerospace industries, and  PTS Syndicate, a prolific licensee of products in the tactical market, are proud to announce an exclusive licensing agreement to bring the internationally recognized B.E. Meyers & Co. MAWL® (Modular Advanced Weapon Laser) to the global airsoft community. PTS Syndicate will be manufacturing and bringing to market the MAWL® -PTS, the only official licensed MAWL® replica, which will be easily accessible to consumers through PTS Syndicate's extensive distribution network in Asia, Europe, and North America.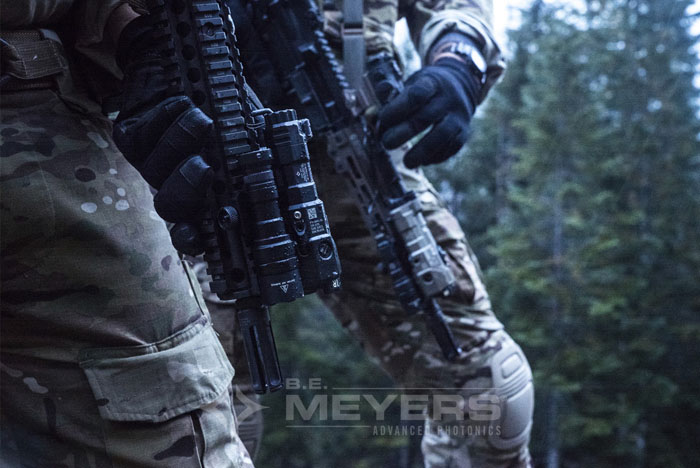 MAWL (Modular Advanced Weapon Laser)
The MAWL® family of weapon lasers has been adopted by select Special Operations Forces around the world.  It is currently in use and deployed with a variety of U.S. and international defense, government, and law enforcement agencies as the standard weapon laser. The MAWL® departs from the typical box design as a response to direct end-user feedback.  It is based off of three design parameters: to be used under stress, in the dark, and with gloves on and it has the ability to seamlessly transition power output and divergence to adapt to environmental demands and. Incorporating cutting edge VCSEL laser technology for clearer and more consistent illumination and with improved ergonomics and interface, the B.E. Meyers & Co. MAWL® remains the unparalleled in small arms weapon laser performance.
For more information on the MAWL®-PTS, including its official release date, please watch www.ptssyndicate.com and www.ptssyndicate.us.  For more information on the MAWL® and other B.E. Meyers & Co. products please visit www.bemeyers.com.
MAWL® is a registered trademark of B.E. Meyers & Co., Inc.
About B.E. Meyers & Co, Inc.
Founded in 1974, BE Meyers & Co, Inc. has transformed from being one of the first developers of night vision systems for law enforcement applications to an industry-leading aerospace and defense manufacturer of advanced photonic systems.
The company's core technologies include infrared and visible laser systems for aiming, illumination, targeting, non-lethal visual disruption, and long-range Hail and Warning. With customers that include the U.S. Military, foreign defense organizations, and various law enforcement agencies, B.E. Meyers & Co. has developed a reputation for producing products that tip the scales of victory for warfighters defending freedom across the globe.
PTS Syndicate
When it comes to training, simulation, and the ultimate experience, there's PTS and then there's everyone else.
With RDT&E (Research, Development, Test & Evaluation) teams in both USA and Asia and using the best materials and manufacturing processes, PTS Syndicate is committed to bringing the highest quality and innovative products onto the market to meet and exceed the exacting standards of the most discriminating end user.
PTS is also a prolific exclusive replica licensor of the latest weapon and weapon accessory products for the airsoft market and has an excellent reputation as a trusted licensing partner that works closely with our licensors to extend awareness of their brands into new market spaces."