Ninja Tanks Back At Airsoftjunkiez
OptimusPrime
12 Aug 2020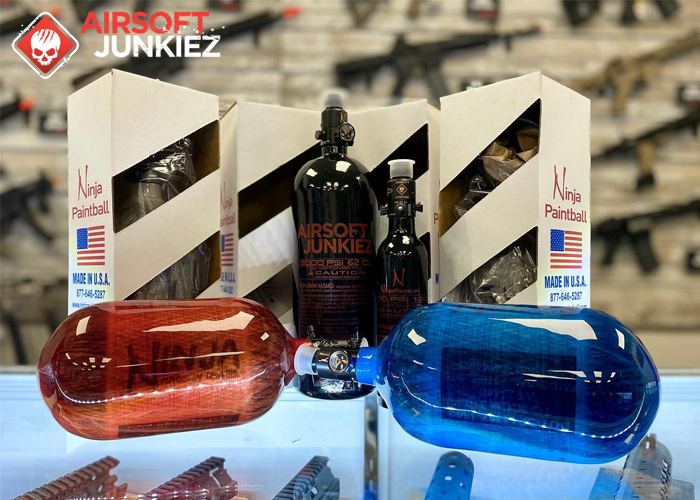 Super lite HPA tanks from Ninja Paintball are back in stock at Airsoftjunkiez... "The Ninja SL Carbon Fiber Air Tank has set the new standard for how light a paintball air system can be. The tested and DOT approved Ninja SL tank utilizes new technology that drastically reduces the weight of your air tank, up to 3/4 of a pound difference.
30% lighter than standard fiber wrapped tanks
77 cubic inch bottle and 4500psi
5 year hydro
D.O.T./TC approved
Backed by Ninja's 1 Year Manufacturer's Warranty
Made In The USA"