APS Noveske Gen 4 Black 10.5" AEG Review
OptimusPrime
18 Oct 2020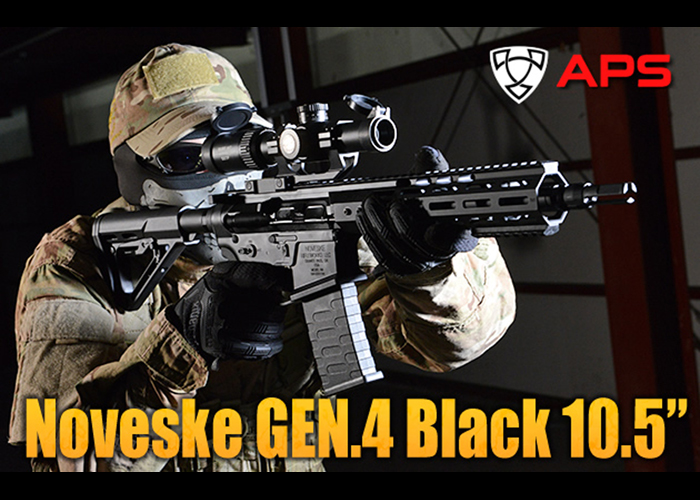 Hyperdouraku scrutinizes the APS Noveske Gen 4 Black 10.5" AEG which is made under license from Noveske in collaboration with EMG... "The APS Noveske Gen 4 Black 10.5" AEG is a Noveske officially licensed model with a real engraving on the full metal body. The 10.5-inch barrel is extremely compact and lightweight. The shooting performance is 40m.
It can be said that it is a model that can be enjoyed by survival gamers when shooting, with high accuracy that allows headshots, good response by installing an electronic trigger, and it is also a high point that you can select 5 types of shooting modes. Although it is so accurate and multifunctional, the price is 39,800 yen (excluding tax) for the unadjusted version, and it is surprising that it is plus 4,000 yen (excluding tax) even if it is adjusted !!!!
The model reviewed this time is a tuned option of BATON. However, it only disassembles, cleans, and adjusts, and does not use custom parts. Still, this accuracy and performance is amazing.
Recent overseas electric guns have obtained a real license and are equipped with an electronic trigger. I think this APS AIRSOFT Noveske GEN.4 Black 10.5 "is a satisfying one in terms of style, performance, and price range."
Read the full review here and below is the video overview: