10% Off Kryptek Camo Gear At Military 1st
OptimusPrime
14 Jul 2020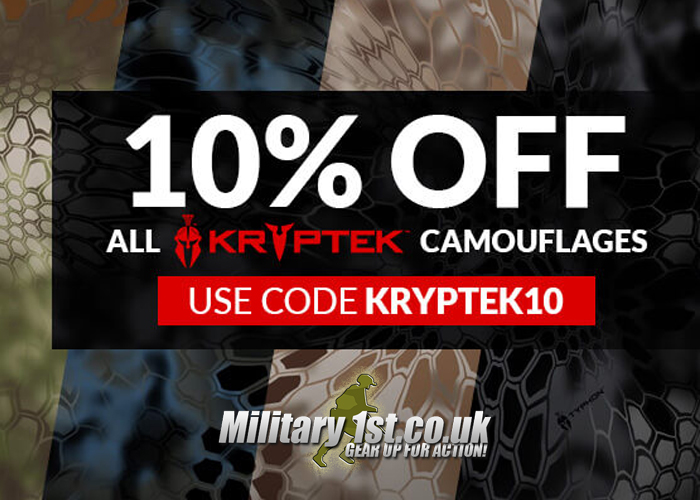 Collect all the variations under the Kryptek Camo family as Military 1st are offering 10% off on all products that use the pattern... "We offer 10% off all products in any Kryptek camouflage available in store with Discount Code KRYPTEK10.
Kryptek created its customised camouflage range by combining cutting-edge technology with knowledge about various environments and experience of top military professionals and hunters.
Discover our collection of tactical clothing, gear and accessories in innovative Kryptek Mandrake and other Kryptek camo patterns from Condor, Helikon and Wisport.
Hurry up: this special offer ends 18 July 2020, midnight. It includes categories: Kryptek Altitude, Kryptek Highlander, Kryptek Mandrake, Kryptek Neptune, Kryptek Nomad, Kryptek Typhon. Promotion excludes already discounted items.
Free UK delivery and returns! Free shipping to the U.S., Ireland, and Australia. Fantastic rates for delivery across Europe."