Meet The Ripsaw M5, Textron's Offering To The U.S. Army's RCV Program
Logan
16 Oct 2019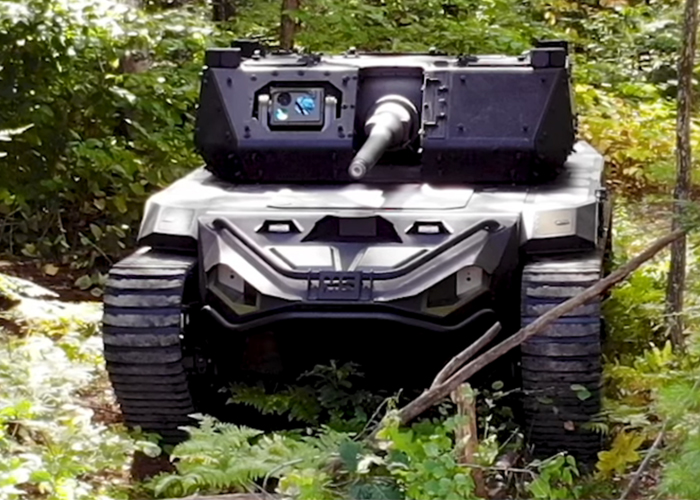 The familiar Ripsaw vehicle, which many "Fast & Furious" fans will remember as that nimble and fast tracked vehicle in "Fast & Furious 8" and wish that it can used in airsoft events just got even deadlier as Howe & Howe, which was bought by Textron a year ago, unveiled the Ripsaw M5 at the 2019 AUSA Annual Meeting. Together with FLIR Systems, the Ripsaw M5 is Textron's proposal for the U.S. Army's Robotic Combat Vehicle (RCV) Program.
This is an unmanned tracked vehicle which is highly modular making it multi-mission capable. Depending on the mission requirements, it can be used as an assault, supply, and recon vehicle. Most likely it can also be used for medical evacuations allowing it to retrieved injured soldiers from the frontlines without the need of additional manpower.
Like some the UAVs flying in the air, the Ripsaw M5 is remotely operated. It is equipped with 360-degree sensing capabilities and a top speed of 40mph. Its ISR (Intelligence, surveillance and reconnaissance) capabilities look impressive with the ability to launch drones whether aerial or ground. These drones are made by FLIR Systems such as tethered SkyRaider to take aerial videos and the FLIR SUGV which is portable drone that can be deployed at ground level. The SUGV can perform tasks such as reconnaissance in buildings, work on objects and obstacles as well as imaging for EOD and remote inspection.
"Incorporating our world-class intelligent sensors and unmanned assets on the Ripsaw M5 will provide a leap-ahead technology solution for the Army," said David Ray, President of FLIR Systems' Government and Defense business unit in a press release. "From cameras delivering 360-degree situational awareness to surveillance gimbals, tethered drones and ground robots, we'll give our troops a tactical edge by keeping them on technology's edge."
The Ripsaw M5, follows the speed and maneuverability features of the other commercial and military Ripsaw vehicles; and it also combines scalable armor, suspension and drive options to meet the requirements of the mission.
"My brother Geoff and I founded Howe & Howe with the single, clear objective of safeguarding our nation's warfighters," notes Senior Vice President Mike Howe. "This drive led us to develop the fastest tracked vehicle in the world, and we've applied that same spirit and purity of innovation to the Ripsaw M5."
According to Task & Purpose, the U.S. Army is interested in procuring three classes of Robotic Combat Vehicles (light, medium, and heavy) and has requested $160 million in Research, Development, Test and Evaluation funding for the RCV in its Fiscal year 2020 budget request. So far, it has not yet asked for a request for a proposal but with the unveiling of the M5 at the AUSA 2019, the service might be spurred to further go deeper into the program.
If you have not seen the Ripsaw in action in "Fast & Furious 8", here is a behind the scenes footages of the movie posted by Howe & Howe. The Ripsaw is something we want seen in Milsim events and it will be a big upgrade from the usual Polaris ATVs.