Maru-Fes Online Part 2 To Go Live On The 17th Of July
OptimusPrime
10 Jul 2020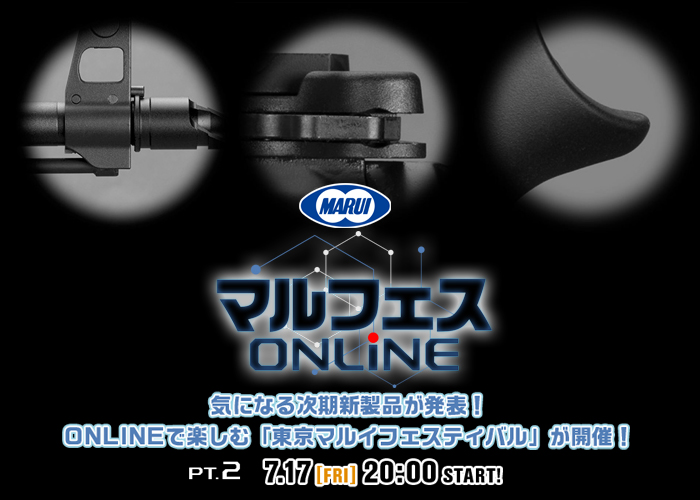 We'll see more of the Marudeca Advertisting HQ crew next week as the tandem of Deca of Tokyo Marui PR and military virtual YouTuber Irodori Mayoi, will be hosting part 2 of the Maru-Fes online livestream on the 17th of July.
In part 1 of the Maru-Fes online, it was a batch of airsoft pistols: Glock 17 Gen 4 GBB Pistol, FNX-45 Tactical Black GBB Pistol, Ruger LCP NBB Pistol, and the Smith & Wesson M&P .380 Bodyguard GBB NBB Pistol. The first two are now available in the market with the latter two with no foreseen release dates yet. But in part 2, many airsoft players are speculating that there will be more gas blowback coming out of the assembly lines of Tokyo Marui.
But first, you have to see for yourself and guess what these are with the usual teaser released by the company. This time it is a video revealing some portions of the upcoming products:
Ok, the first part of the teaser obviously shows the front-end of an AK. According to some sources in Japan, this will be the first Kalashnikov gas blowback rifle by the company. That is welcome news, if true, but the question is, what model or version amongst the Kalashnikov rifles will the company be releasing? Perhaps it will be based the existing AEG and NGRS Kalashnikovs they are already producing as just some tweaking. But of course, we are looking forward to a surprise that it can be a new in house design.
The easy answer of course is that it will be an AKM Gas Blowback Rifle as announced during the 6th Tokyo Marui Festival in November 2019.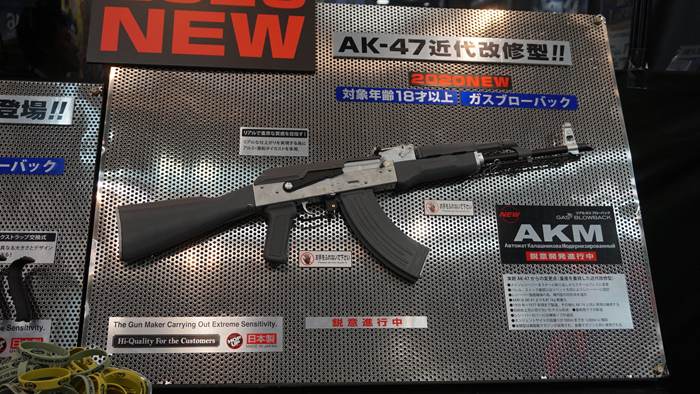 The second part has many players wishing that it is based on a surefire design that airsoft players will snap-up. It shows an AR-style charging handle and there are is already a good list of AR-style gas blowback rifles and the Type-89 GBB series. What airsoft players are hoping for is that it is a Heckler & Koch HK416 GBB Rifle given that Tokyo Marui already has HK416 NGRS models. But it can also be a MK18 Mod 0 GBB Rifle or a MK18 with an M-Lok rail system which is very much welcomed as well. If it is a HK416 GBB, then VFC's HK416A5 GBB Rifle is in for a rather very stiff competition.
The third part of the teaser left us scratching our heads on what it is. It is indeed a pistol and our best guess is that is a SIG Sauer P320 or its variants such as the XCompact or the XRCompact. But if it is going to be an M17/M18, it should be in Coyote Tan but the teaser shows it in Black. Don't take our word for it, we could be totally wrong.
You've got a week to guess what these new products are and we would look forward to what your educated guesses are. If you are free to watch the livestream, it will be at 2000H (GMT+9). Below, Deca and Iridori Mayoi talk about the upcoming event and the official release of the FNX-45 Tactical Black Gas Blowback Pistol.